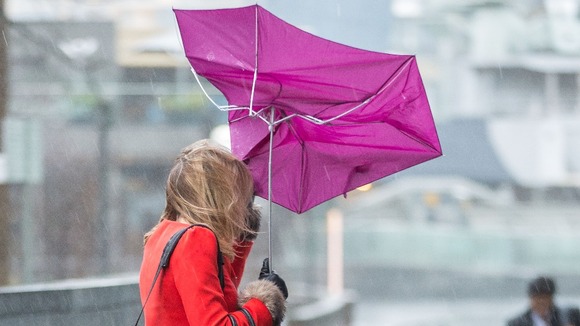 THIS AFTERNOON
Yellow warning for heavy rain (10-20mm) and amber warning for very strong winds gusting more than 60mph. Persistent rain clearing later in the afternoon to be replaced by heavy showers. The only glimmer of good news is that the rain will bring in milder air so air temperatures will get up to 13C.
TONIGHT
Heavy showers with very strong blustery wind. Relatively mild night because of all the cloud.
TOMORROW MORNING
Showers easing through the morning
TOMORROW AFTERNOON
Showers increasing in intensity but there will be some bright sunny breaks around. Chilly night with the chance of a touch of frost.
OUTLOOK
SUNDAY - Dry with bright and sunny spells.MONDAY - Dull and damp start, staying overcast.TUESDAY - Cloud with patchy rain in the morning but then improving into the afternoon.