London's shoplifting hotspots revealed
80 London businesses are falling victim to shoplifting and robbery every day.
A new report published by the London Assembly Tories reveals 28,889 reported robberies and thefts against London's businesses in 2013.
The top 3 boroughs are: Westminster, Croydon and Hammersmith & Fulham.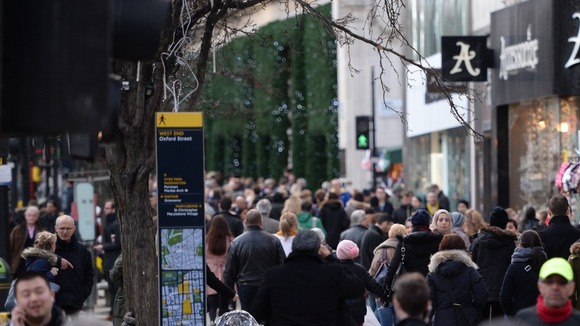 Small businesses are the pillar of our high-streets, town centres and local communities, and contribute significantly to London's economy. Unfortunately, many are plagued with persistent crime such as theft and robbery.

Distributing DNA sprays, that cover criminals with a solution for a few days after the incident, would act as an effective deterrent. It would mean that the Met would save money, as if the crime doesn't happen in the first place, officers wouldn't need to spend their time on investigations and the court process.
– Roger Evans, report author and GLA Conservatives crime spokesman

Here are the total robberies for each London borough (highest to lowest)
WESTMINSTER: 3,044
CROYDON: 1,247
HAMMERSMITH AND FULHAM: 1,236
BROMLEY: 1,232
EALING: 1,152
HOUNSLOW: 1,130
KENSINGTON AND CHELSEA: 1,113
NEWHAM: 1,069
SOUTHWARK: 1,014
GREENWICH: 979
BARNET: 950
CAMDEN: 881
WANDSWORTH: 858
HILLINGDON: 816
KINGSTON UPON THAMES 784
WALTHAM FOREST: 773
LEWISHAM: 751
ENFIELD: 743
LAMBETH: 739
ISLINGTON: 706
BRENT: 702
HAVERING: 701
REDBRIDGE: 695
HARINGEY: 684
TOWER HAMLETS: 671
SUTTON: 662
BEXLEY: 643
HACKNEY: 598
MERTON: 573
BARKING AND DAGENHAM: 573
HARROW: 501
RICHMOND UPON THAMES: 488
HEATHROW AIRPORT: 181