Boris Johnson told to get 'ten million quid' off Barclays
by Simon Harris: Political Correspondent
The Mayor of London has been involved in angry clashes at City Hall after he was accused of handing £10m of "free advertising" to Barclay's Bank.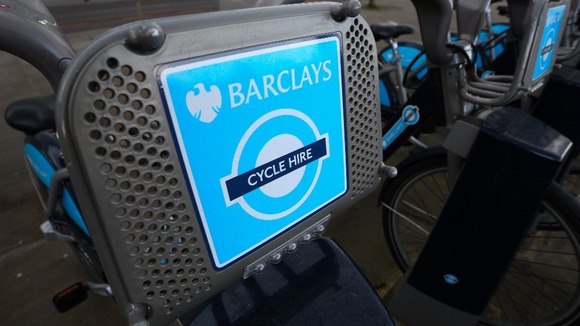 The bitter row followed the bank's decision to pull-out of sponsoring Boris Johnson's flagship bike hire scheme.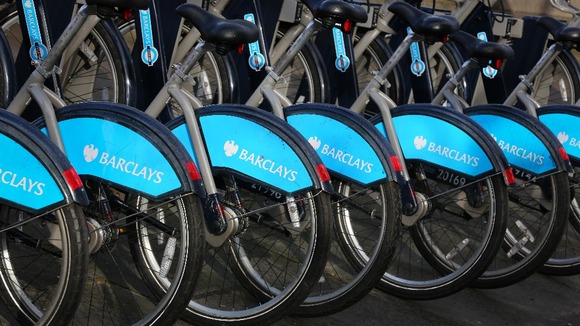 Barclay's is paying £25m to fund the bikes until 2015 but was expected to make further £25m contribution to provide sponsorship until 2018.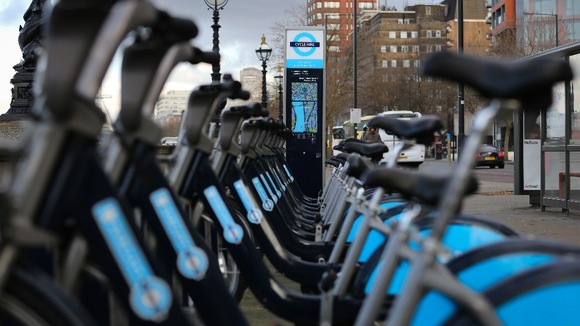 Opposition members on the London Assembly say council taxpayers will have to cover the £10m cost of extending the scheme.
Labour's Val Shawcross asked the mayor when he knew the second £25m was not going to happen.
Boris Johnson replied:
It's really irrelevant, we were going to roll out the scheme to the south west anyway.
Val Shawcross asked:
Why did you decide to put Barclay's sponsorship on those bikes if Barclay's were very clearly not signed up to paying for it at that point.
Labour's Len Duvall said:
You've given them ten million quids worth of free advertising in the south west, yet need to get that £10m off them.
The mayor admitted Barclay's "get very cheesed off" when the bikes are wrongly named - they're commonly referred to as "Boris Bikes".
Barclay's said it expected the scheme's next sponsor to contribute towards the south west extension.
Barclays has offered to exit early from the sponsorship agreement to enable TfL to secure a new sponsor at the earliest opportunity.