Axe-wielding robber wrestled to the ground by passer-by
An axe-wielding robber has been wrestled to the ground by a have-a-go hero after a gang of would be thieves tried to smash their way into a jewellery shop.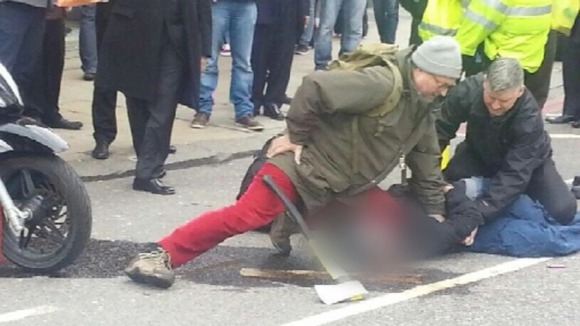 The gang turned up on motorbikes at a jewellers on Victoria Street just before 1pm armed with hammers and axes.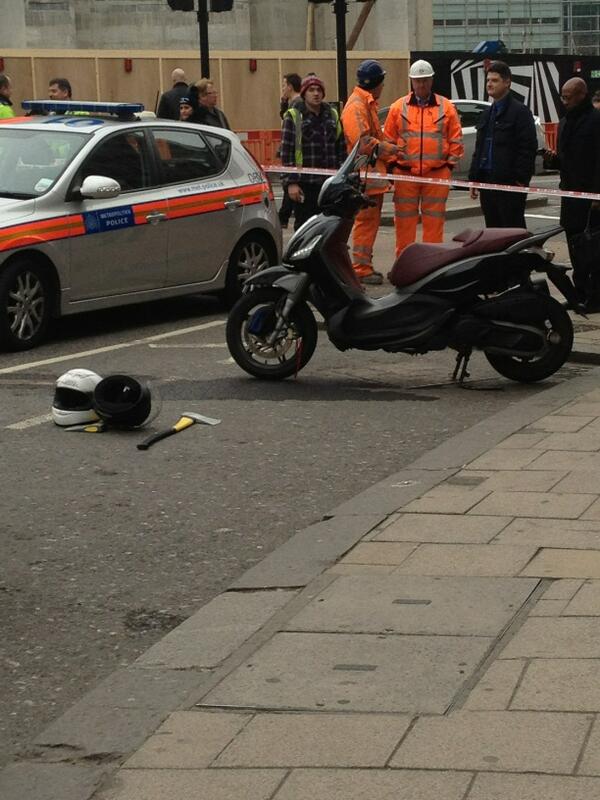 As they tried to get away, a member of the public grabbed one of them, bundled him to the ground and kept him there until police arrived. The rest of the raiders rode off towards Belgrave Square.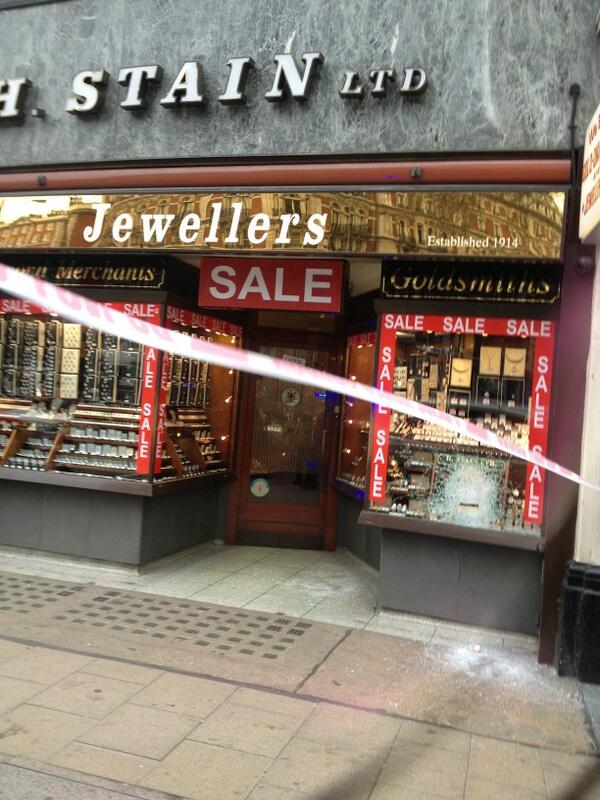 Scotland Yard says it believes the robbers had fled empty-handed.
Shortly before 1pm on Tuesday March 11 a number of suspects on motorcycles believed armed with axes and hammers attempted to rob a jewellers in Victoria Street, SW1.

It is believed they were unsuccessful and fled the scene. One suspect was detained at the scene whilst others made off towards Belgrave Square.

Westminster Borough officers are at scene and an investigation is under way.
– Metropolitan Police statement