How do you house London's exploding population? 50,000 new faces each year. In Newham two years ago there were 32,000 people waiting for a council house. The council's solution was to send them to Stoke.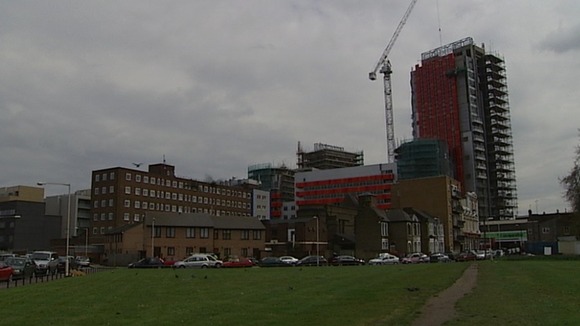 It's not quite as desperate now. In Hammersmith in 2012, there were 8,171 people on the housing waiting list. A year later it was just 768.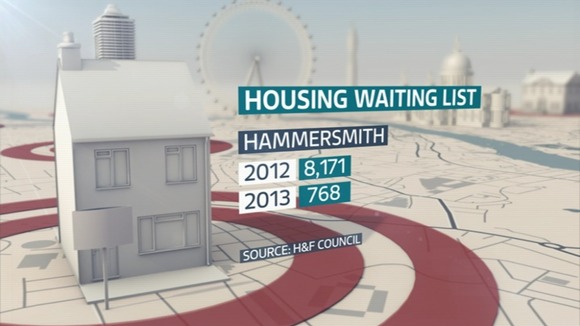 Behind the extraordinary collapse is not s sudden surge in supply of council houses. Instead, applicants no longer meet new local criteria.
Lila is a working mother and one of the lucky few. She has a flat in zone three. But she waited for years.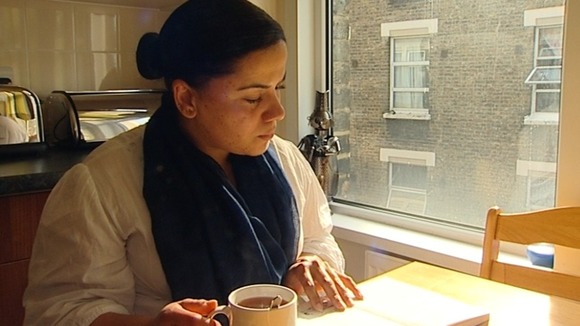 I stayed in a hostel for a year and a half, and obviously from there I was staying in hotel after hotel. So i was literally moving from one placer to another. So I waited for about three and a half years.
– Lila

Housing associations are having to borrow more money to develop new homes. The amount of grant they receive from the Government has decreased.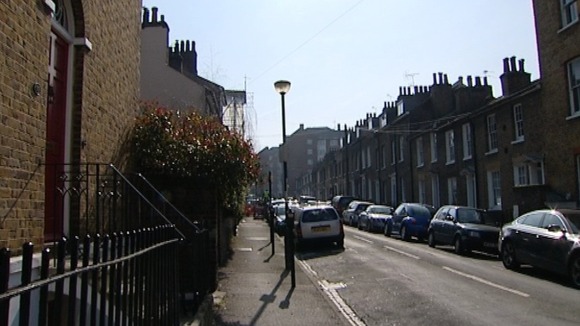 The reality for people waiting for a council house, move out of London or simply make do.