Snake on the loose after slipping out of owner's flat
A snake is on the loose in West London after escaping from the home of its owner in Shepherd's Bush.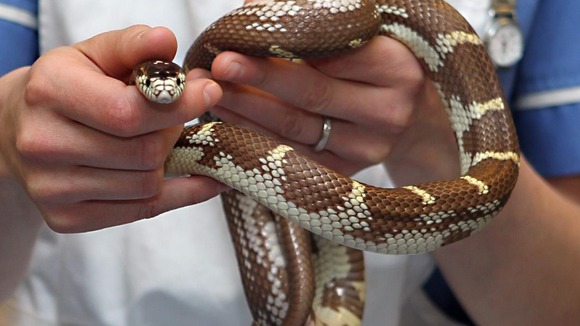 The snake - a California King Snake - slipped out of a property near Goldhawk Road on Monday and has not been seen since.
Hammersmith and Fulham Council says people living in Drake Court in Scotts Road have been handed letters urging them "not to worry".
Please try not to worry about the situation as it's in hand and we hope that the snake is found and housed so not to cause any further panic and worry.

We are aware that this is an unacceptable situation, however, the matter is being dealt with as best as we can under the circumstances.
Speaking to London24, one concerned tenant said:
When I got home, there was a home-made sign up in the lobby warning about the escapee.

I thought it was a joke, but then when I opened my front door I found the letter from the council!

I can't imagine this snake is a terrible threat, but probably kids and pets are being kept extra safe.
The California King Snake is relatively small and nonvenomous