Three people injured after ceiling collapses at Virgin Active gym
Three people were injured after a ceiling collapsed onto a rowing machine at a Virgin Active gym in west London today.
Parts of the ceiling fell onto the fitness apparatus at the gym in Chiswick Park, in Chiswick High Road at around 9.45am this morning.
Two women and one man were treated at the scene for minor injuries, and one of the women was taken to a hospital as a precautionary measure.
Twitter user @UKShapeshifters tweeted an image from the scene showing the scale of the damage.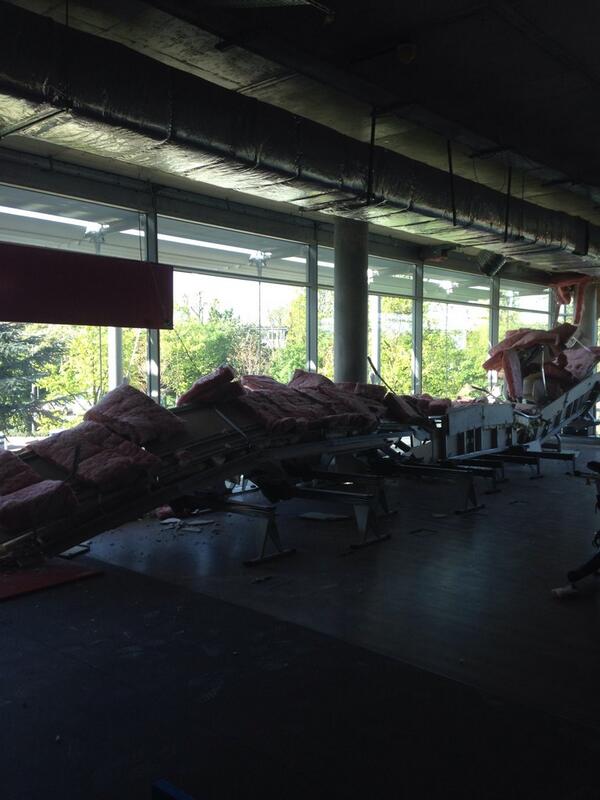 The gym member later told another tweeter that one of the girls that was rescued from was far more concerned for the welfare of her phone.
In a statement to ITV London, a Virgin Active spokesman said:
This morning at our Chiswick Park club part of a suspended ceiling came down onto the gym floor. Three club members were treated for minor injuries by an ambulance crew and we understand that one of them was subsequently taken to hospital as a precaution.

The safety and well-being of our members and staff is our utmost priority, and as such the club will remain closed while we investigate further.

We apologise for any inconvenience this will cause our members, and we are working to reopen the club as soon as possible.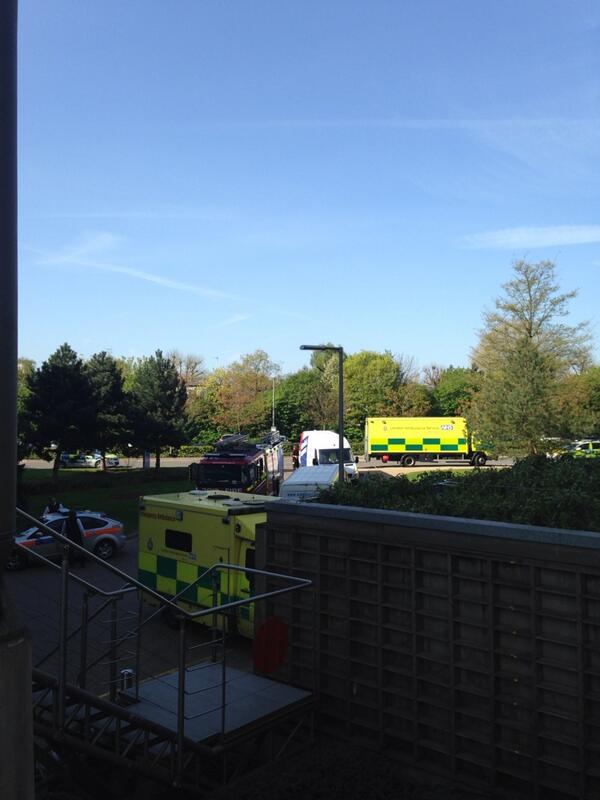 A London Ambulance spokesperson said: "We were called at 9.43am this morning to reports of an incident at Chiswick Park. We sent one ambulance crew, a single responder in a car and a duty officer to the scene.
"We treated three patients for minor injuries. A woman was taken to West Middlesex Hospital for back pain."