Man robs shop with plastic bag over his head
Police are trying to track down a man who robbed a shop with a plastic bag over his head. The robber tried to disguise himself using a white Londis bag and walked behind the counter of the Day One store. He then pulled a knife and threatened staff before snatching money from the till.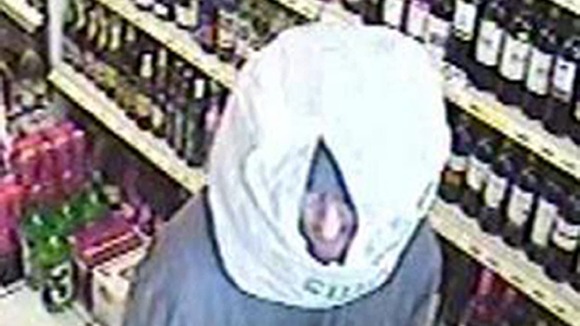 The shop's CCTV footage shows the man with his hands in his pockets looking through a large slit in the bag. He targeted the store in Bennetts Gate in Hemel Hempstead, at 8.40am last Friday. No one was hurt.
Police say the robbery is unusual and have appealed for any witnesses to come forward:
It is quite unusual for a robbery to be committed where the suspect uses a carrier bag as a means to attempt to conceal their identity.

We would like to speak with the man pictured as he may be able to assist our inquiries. I would also like to hear from anyone who may recognise him.
– Detective Constable Paula Mowbray, Herts Police