Boris Johnson today backed calls for a memorial in Woolwich to honour murdered soldier Lee Rigby.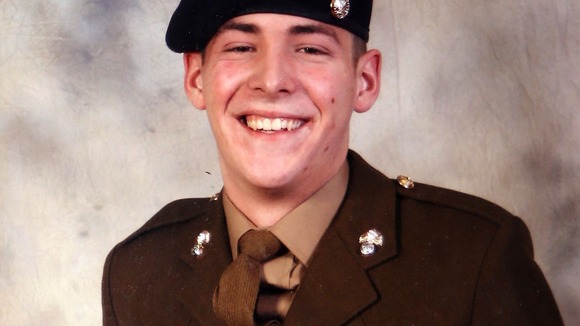 London's mayor dismissed fears a permanent monument might become a magnet for extremists. Local Labour MP Nick Raynsford has warned a memorial could attract "undesirable interest" or become a target for vandals.
It would not in my view be helpful for the site where Lee Rigby was murdered to be marked in perpetuity by a memorial as this would be a continuing reminder of the brutal murder and might attract undesirable interest from extremists.

It is worth remembering that the memorial to Stephen Lawrence, the teenager murdered during a racist attack in South East London in 1993 has sadly been the victim of unwanted focus and vandalism on a number of occasions.
– Nick Raynsford MP, Labour: Greenwich

Greenwich Council said it was trying to establish the wishes of Fusilier Rigby's family following a number of "bogus" calls for a memorial.
The council has had to follow this course of action as it has received a number of approaches which, regrettably, appear to have been bogus.
– Greenwich Council

Boris Johnson said he was in favour of a memorial.
It would certainly have my support, after all we've got a memorial WPC Yvonne Fletcher why not to Lee Rigby.

I think the lesson for London is that his killers did not succeed in their intent which was to divide the city, to sow fear, hatred, recrimination. That didn't work.

I think the key thing is to continue the conversations and put the concerns of the family first.
– Boris Johnson