Lorry driver caught having a webcam chat on the M25
A lorry driver has been caught on Britain's busiest motorway having a conversation on Skype. Surrey Police filmed the trucker holding the webcam chat with a computer on his dashboard as he drove along the M25 on Tuesday.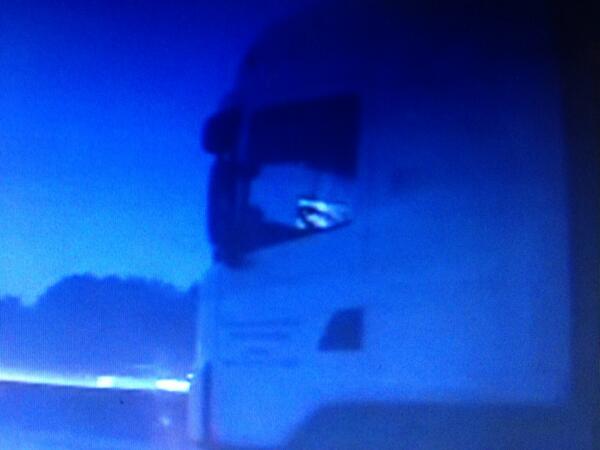 Motorway police pulled him over and ordered him to pay a £600 deposit towards a prosecution.
We have no power to seize the vehicle, and the roadside deposit negates the need to arrest the foreign driver.

The image is a still taken from our in-car video which will be used in evidence.

When he pays the fine at the roadside he will be allowed on his way. The case can be heard in his absence.
– Surrey Police

Police added that the Skyping driver was a 35-year-old Polish man, who was behind the wheel of a French lorry.

Officers got a call from a concerned motorist reporting that a lorry driver was apparently watching television while driving along the M25 at Junction 12.

The truck was stopped at Junction 14 near Heathrow where officers discovered him using Skype.

READ MORE: Britain's top speeder clocked going 149mph