Woman mugged for her phone by a moped-riding gang
This is the shocking moment a woman was mugged for her phone by a moped-riding gang.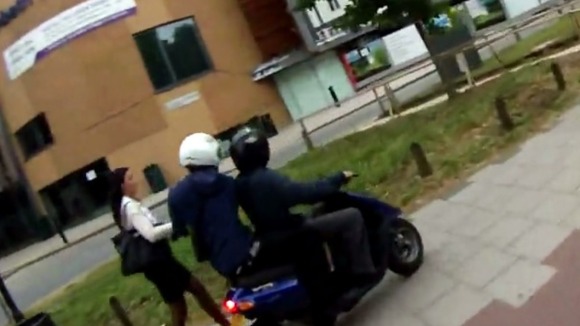 The violent snatch and grab robbers struck 46 times in just 11 days last year in South London. They targeted pedestrians holding expensive smartphones and tablet computers and snatched a total worth £120,000.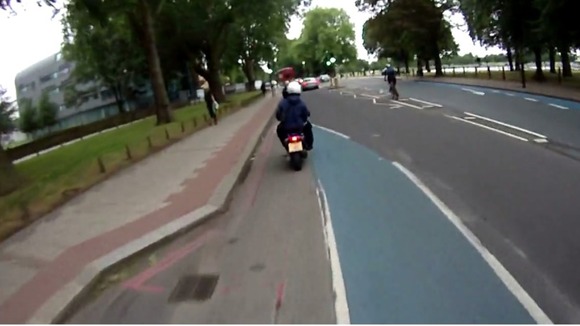 On one day last September the gang carried out ten offences within just five hours. One woman was punched in the face before her phone was stolen and another woman who fell to the floor was dragged along the pavement by the moped.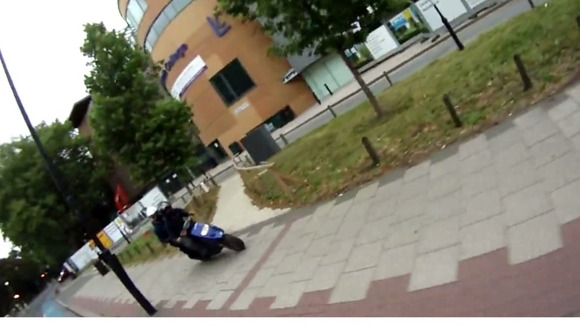 A cyclist's helmet cam caught Courtney Morgan riding pillion on a moped and snatching a woman's phone in a street in Clapham when the driver mounted the pavement. Four of the gang, all from south west London, were sentenced at Kingston Crown Court.
19-year-old Courtney Morgan was jailed for two years
18-year-old Walid Hnida was sentenced to three years and four months
20-year-old Michael Ahmed was jailed for four years and eight months
16-year-old Deandre Riley-Reid received a Youth Rehabilitation Order
The fifth member of the gang, 17-year-old Jerome Williams will be sentenced Wednesday afternoon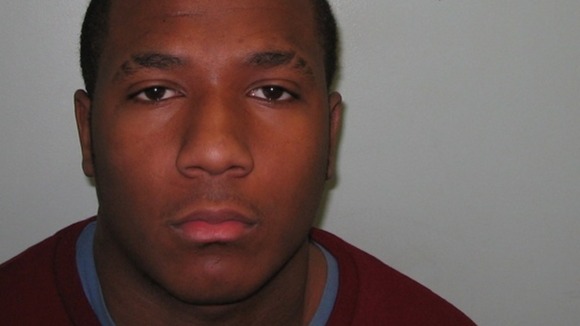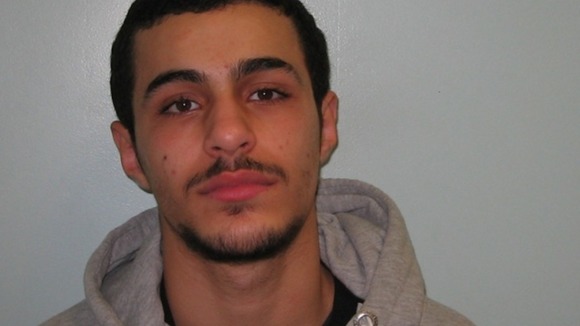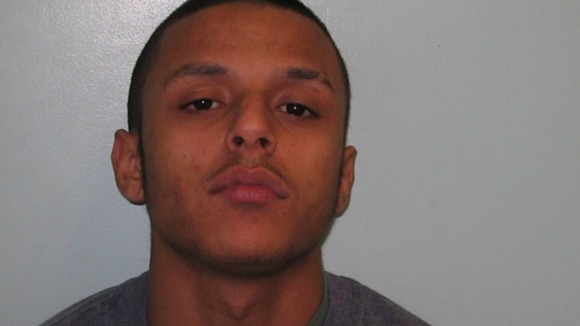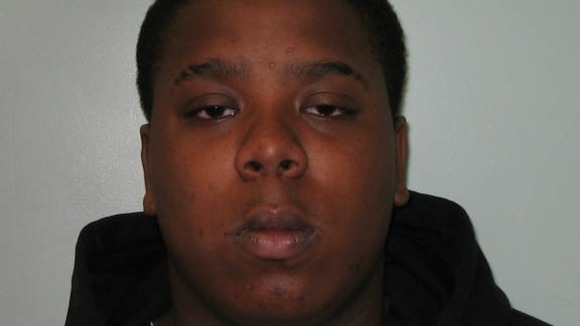 This was an organised group of criminals who targeted commuters and innocent members of the public who were going about their ordinary business.

It became evident that the violence being used began to escalate throughout the series, including mopeds being ridden indiscriminately along busy pavements and victims being punched in the face for their mobile phones.

I am in no doubt that had these offenders not been caught quickly, more serious injuries to the public would have been sustained.
– Detective Inspector Mark Blackshaw, Met Police

Watch the full video below