Online archive captures life in wartime Britain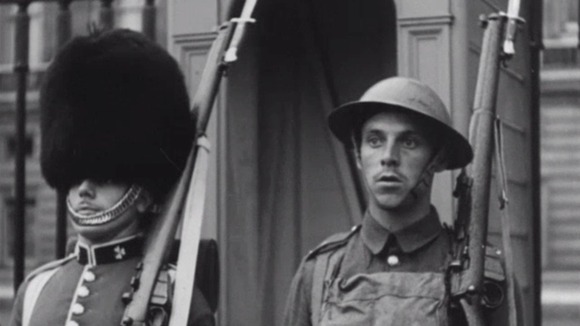 A newly-released collection of online film archives gives a rare and fascinating insight into everyday life during wartime London. Digitised by the British Council, the clips shine a light on aspects of life for ordinary people of all ages, reflecting how the capital prepared for conflict, and show children being evacuated to the country.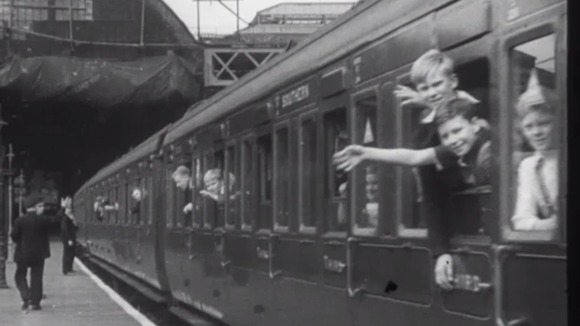 Filmed during the 1930s and 1940s, they were originally intended to be watched in embassies, consulates and classrooms around the world - displaying the best of British during World War II. They complete the British Council's online film collection.
'War Comes to London' (1940) centres around how the capital prepares itself for the trials of World War II:
'These Children are Safe' (1940) follow those evacuated from the capital:
'Swinging the Lambeth Walk' (1940) is an artful representation of the popular 1930s tune:
'Routine Job' (1946) looks at how Scotland Yard's Flying Squad solves the mystery of stolen crates of tea
'Sea Scouts' (1941) is a light-hearted look at the history of the Sea Scouts:
"These films give us one last glimpse into a Britain that's different and familiar in equal measure. Some things like air raid shelters in London's parks and a Sheffield dominated by the Steel industry are things of the past - but there are also trips to the pub, police dramas and, of course, a lot of tea. The British Council Film Collection completely took us all by surprise when we launched the first tranche of titles online with vast audiences loving what they saw. Now, as we complete the Collection with a new selection of equally fascinating films available online, it's exciting to be able to commission three of the UK's brightest filmmakers to bring their own unique perspective into the films - and at the same time it will be huge fun to see how school children and amateur filmmakers respond."
– Briony Hanson, Director of Film at the British Council