Phil Collins comes out of retirement for sons' school concert in Miami
Phil Collins has given his first live performance since retiring from music by performing at his sons' school music concert.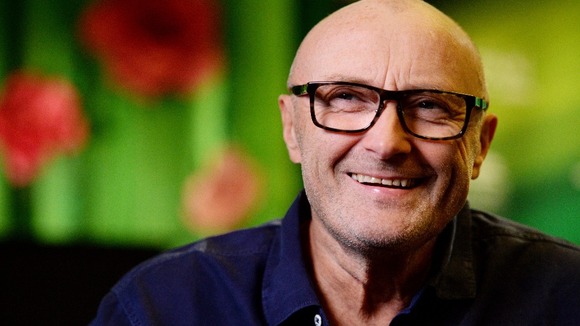 The singer and drummer sang two songs, 'In the Air Tonight' and 'Land of Confusion' at Miami Country Day School last week. Collins admitted to be nervous, and said:
Before we start actually I just want to say hello and thank you for having me.

I was here yesterday and we did a soundcheck and rehearsals and I met all of the kids that were up on the stage of course and I met most of the teachers.

It's a lovely school, you're all very lucky to have such committed staff, so congratulations to them.
According to the Miami Herald, Collins former wife, Orianne Collins Mejjati, who lives in Miami-Dade, said he performed because his son asked him to. Collins has two sons who ago go to the school in Miami Shores.
Watch the full performance below:
READ MORE ITV LONDON STORIES: 14 stunned reactions of new dads moments after their partners give birth