Weather: Bright, fine and sunny with a cooling breeze
by Martin Stew: ITV Weather Presenter
TODAY
Bright, fine and sunny. Highs of 20C with a cooling breeze.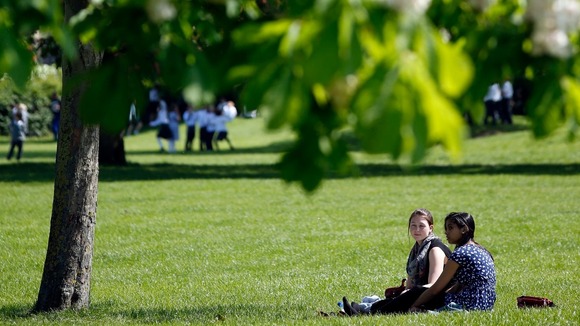 TONIGHT
Relatively cool night as largely clear skies will see temperatures drop to single figures.
TOMORROW MORNING
Bright and fine start.
TOMORROW AFTERNOON
Plenty of sunshine. A south easterly breeze bringing up warm air from southern Europe so temperatures peaking at 24C.
SATURDAY
Warm and humid day. The heat will trigger some lively showers with the risk of the odd rumble of thunder.
SUNDAY
Warm (22C) and bright.
MONDAY
Sunshine and scattered showers.