Weather: Warm and humid with some very lively showers
by Martin Stew: ITV Weather Presenter
TODAY
Warm and humid with some very lively showers. There is a yellow warning in place as we could see downpours of 10-20mm in one hour. Risk of the odd rumble of thunder. Highs 24C.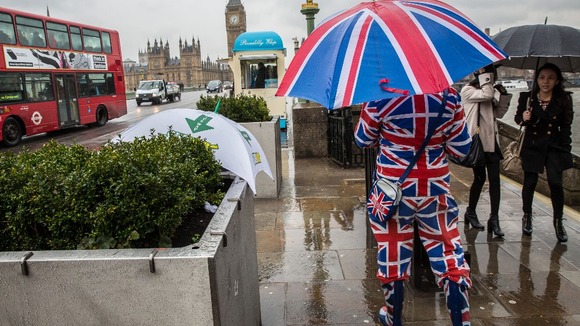 TONIGHT
Showers easing overnight to leave a drier night with some clear spells. Quite a muggy night.
TOMORROW MORNING
Bright fine and breezy start.
TOMORROW AFTERNOON
Increasingly sunny and pleasantly warm (22C) but less humid with a fresh south westerly breeze.
WEDNESDAY, THURSDAY & FRIDAY
High pressure taking over to bring more settled and dry weather. Temperatures peaking at 24C in the sunshine.