Sunny spells, warmer than yesterday with highs of 23C
by Martin Stew: ITV Weather Presenter
TODAY
Sunny spells. Warmer than yesterday with highs of 23C, but feeling a couple of degrees cooler in the breeze coming off the North Sea.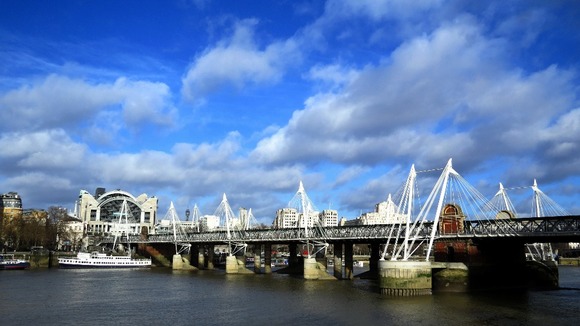 TONIGHT
Bright evening but low cloud will roll in overnight bringing the occasional spit or spot of rain.
TOMORROW MORNING
Cloudy start with scattered outbreaks of light drizzle. Feeling quite humid.
TOMORROW AFTERNOON
Slightly brighter but staying largely overcast. Breezy with highs of 21C.
THURSDAY
A reverse of tomorrow, so starting brighter and turning more cloudy in the afternoon. Showers later in the day.
FRIDAY
Cloudy, relatively warm (22C) and still.
SATURDAY
Mixture of bright breaks and cloud. Mainly dry.