Teen raver carries on dancing after ripping off finger
A teenager who accidentally ripped off his little finger after smashing a fire alarm at a rave has spoken about how he 'carried on skanking', despite having blood pouring from his hand.
The 16-year-old, known only as Josh, posted a picture of his injury on Instagram, saying: "want ma finger back..."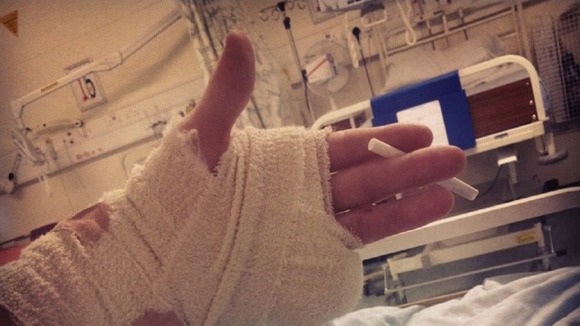 The teenager was at an illegal rave in Croydon at the weekend when his friends dared him to smash the fire alarm. Speaking to Vice.com, he said:
"Everyone was like, 'Rip it off! Rip it off!' So I thought I'd give it a go. I was completely sober at the time.

I jumped up, grabbed it and my little finger got caught in the case because it was all broken, and as I came to rip it back down, my little finger got ripped off completely.
– Josh, speaking to Vice.com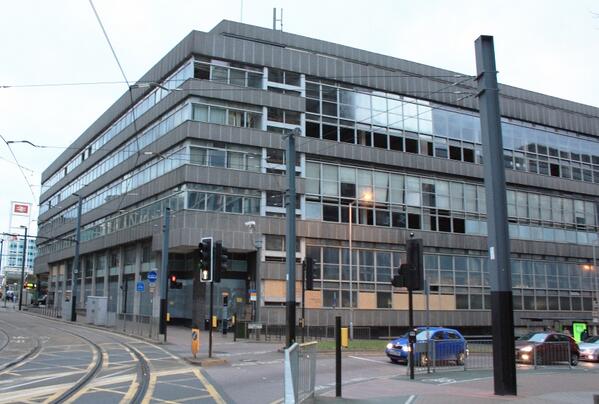 Josh said he didn't want to leave the rave because he had only been there for an hour, and paid £10 to get in, adding: "I'm going to skank until I can't skank any more."
He eventually asked paramedics is they could just bandage it up so he could just rave on.
He was like, 'Nah, you're going to hospital, mate.' There was also a chance of septicaemia because of the dirt, so he got some medical acid, poured it right onto the finger and all the flesh around it melted right in front of my eyes.

That was the worst pain I've ever felt in my life.
Read more: Teenager drinks a fatal cocktail involving ketamine at Croydon rave