Musical instrument could provide electricity to millions
by Luke Hanrahan: ITV London reporter
It is a simple yet ingenious idea to harness the power of rhythm and percussion to power a battery. 12 minutes of shaking for an hours worth of electricity. Sudha Kheterpal hopes to bring power to millions of people in Kenya who have none.
Playing with [the band] Faithless there was so much energy being given off on stage, it was like a 2 hour work out.

When I'd be banging the drums, when I'd be shaking my shakers, I'd just be thinking 'wow, this is really affecting the audience.'

I could see how it was pulling people together. And I thought, 'how can this energy be used?'
– Sudha Kheterpal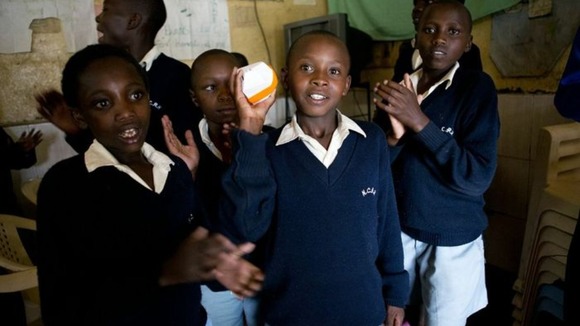 Sudha Kheterpal is a pioneering percussionist, the heartbeat of the dance band Faithless for fifteen years.
The energy generated from performance, something she is aiming to share. Sudha has designed a shaker that's powered by kinetic energy. The more you play it, the more electricity it can produce.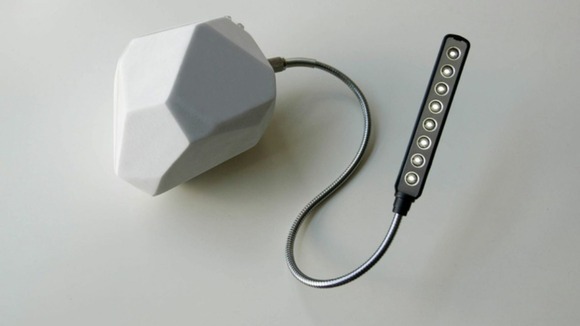 Her aim is to distribute the finished product to thousands of people who do not have access to electricity in Kenya. If enough people show an interest in her project, Sudha hopes to take the shaker to other countries around the world where people do not have access to electricity.
Really anyone could have come up with this. I think what people are warming to is the fact that it's not just a gimmick.

It's not just a device or a product that is producing electricity.

It's the other things. It's about the fact that people can get involved in the project, and the main thing is that it's being done few music.