A video featuring a jumbo jet smashing into a street of houses has won a prize in an anti-Heathrow film competition backed by MP Zac Goldsmith.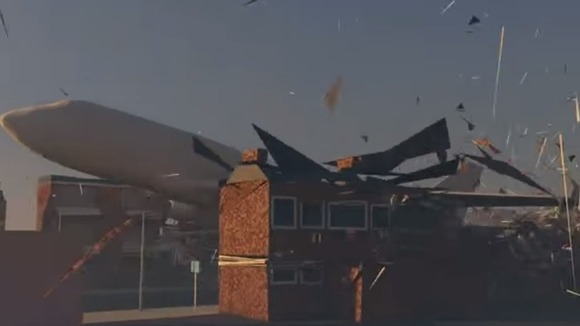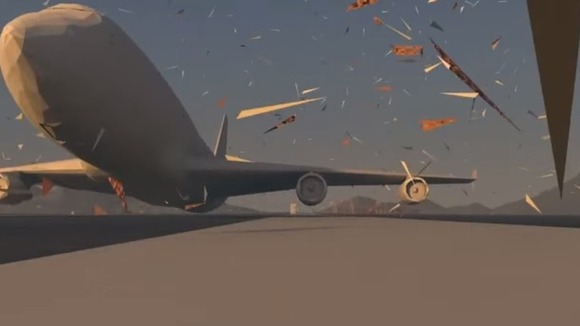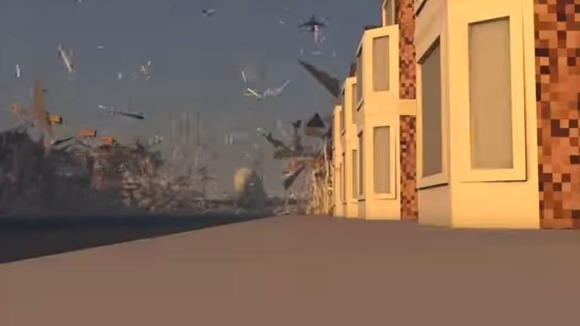 The animation came second in a contest which featured celebrity judges Hugh Grant, Holly Willoughby and Boris Johnson's sister Rachel.
Entrants were asked to produce a short video to draw attention to the campaign against a third runway. Watch in full below (the jumbo jet crash scene starts at 57 seconds).
The £10,000 first prize went to a film called Heathrow Won't Listen which used aircraft noise to drown out the sounds of everyday life
The £3,000 runner up, Say No, shows a Boeing 747 landing on a street and demolishing homes
The videos were shortlisted by the judges before a final vote from an audience at Richmond Theatre
The video has been attacked as "in appalling taste" by pro-Heathrow campaign group 'Back Heathrow', made up of businesses, residents and unions.
To promote a film that shows a plane crashing into houses as part of a campaign against a major local employer is in appalling taste. It really smacks of desperation.

We are genuinely shocked that Zac Goldsmith and his celebrity judging panel have stooped so low to score a cheap political point by whipping up fear in the local community.

Most local residents want Heathrow to succeed and will not recognise this portrayal of their airport.
– Rob Gray, Campaign Co-ordinator, Back Heathrow
It [a third runway] is certainly a risk. We've never in our arguments wanted to overstate the risks, the health and safety risks, about planes crashing into the populated areas but clearly that must be a factor.

When you consider the proposals for Heathrow would involve massive increases in the volume of flights over a very, very densely populated part of the world.

I think the video makes a point about a statistical and appreciable risk we never thought was large, but is obviously not going to go away.
– Boris Johnson. Mayor of London