Tom Cruise and David Beckham spotted having a quiet drink in a pub
Tom Cruise and David Beckham stunned regulars at a pub in West London after they dropped in for a quiet drink.
The Hollywood star and former footballer chose to stay away from London's expensive restaurants and private members clubs and enjoyed a bottle of wine and a pint of Guinness at The Cow in Notting Hill.
A drinker at the pub took this picture on Instagram, saying:
Another Monday night at the pub with David and Tom#cruise #beckham #thecow #london#igavethemmytable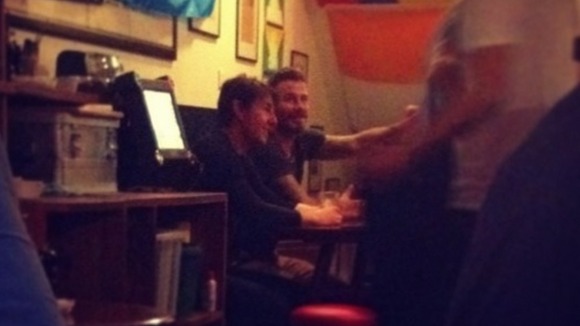 Tom Cruise and David Beckham are close friends. In 2008 the Hollywood star joined David Beckham's mother to watch him in action with LA Galaxy.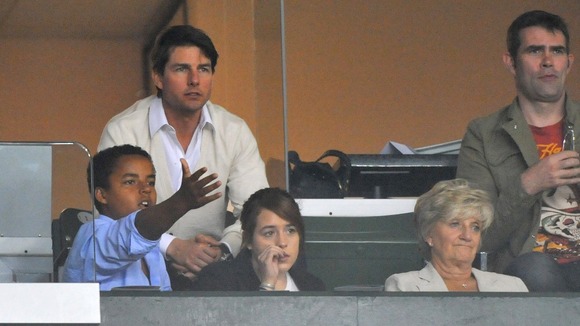 READ MORE ITV LONDON NEWS: Brooklyn Beckham 'working weekends' in a coffee shop