Transport bosses have issued a stark warning to Londoners to expect significant disruption when the Tour de France arrives on Monday.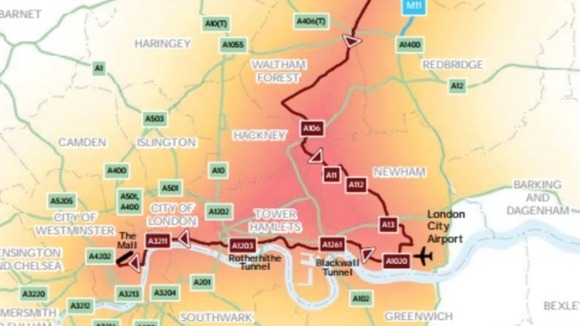 Passengers using London City Airport have been told to forget travelling by road and use the DLR
Parking will be banned along the route and on many side roads
Tower Bridge, Southwark Bridge and Westminster Bridge will be closed for much of the day
Tower Bridge traffic will be diverted over Blackfriars Bridge but motorists who stray off the diversion route risk a fine for busting the Congestion Charge zone
We're closing all of the roads from where it comes into London from Epping, through Newham, Waltham Forest and of course past London City Airport having been through the Olympic Park, along the embankment and up to the Mall.

My promise is we'll get those roads open just as soon as we can afterwards. The traffic will be difficult. Steer clear if you can. Plan ahead.
– Leon Daniels, TfL's Director of Surface Transport

You can find full details of the road closures on Monday here.

Read more: Best places to watch Stage Three of the Tour De France