Two men urinate on memorial to the 7/7 bombing victims
A photo has emerged online which appears to show two men urinating on the 7/7 memorial in Hyde Park. It's thought the men had been to the British Summer Time Festival nearby.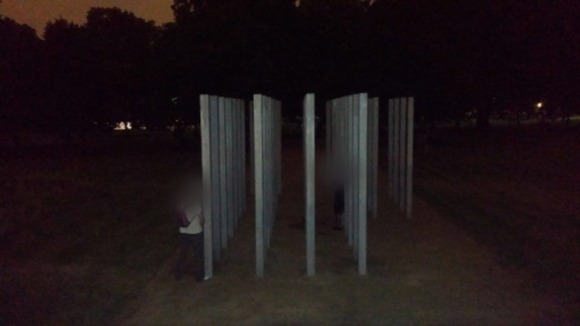 Users on Reddit suggested the festival goers had no idea it was a memorial, and may not have been deliberately disrespectful.
I'm not justifying their actions at all but do you reckon they even know this is the 7/7 memorial? I'll be totally honest and admit that I didn't even know there was one.
– harrythemay, (Reddit)
I'm actually grateful for the picture, because I walked past this the other day and had no idea what it was.
– BritishHobo (Reddit)
If you were a little worse for wear you definitely wouldn't notice any inscriptions on them until it was too late either.
– justalittlebitmore (Reddit)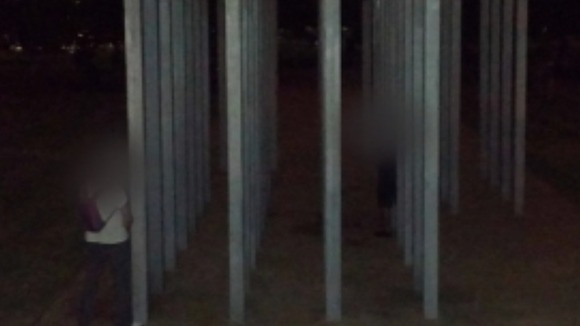 On Monday, the 7/7 memorial was defaced just hours before survivors and bereaved families gathered to commemorate the ninth anniversary of the attacks.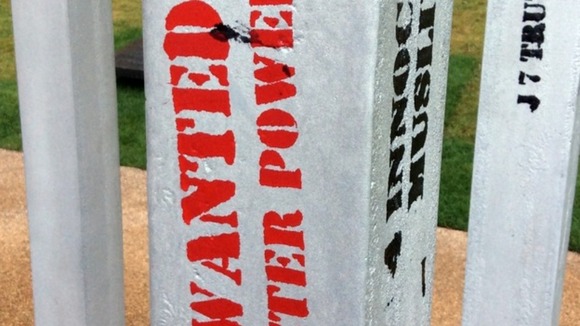 The stainless steel columns of the memorial in Hyde Park, central London, were daubed with red and black slogans overnight with the messages "4Innocent Muslims" "Blair Lied Thousands Died" and "J7 Truth".