Distressed horse put to sleep after 'heartless owner' dumps her with a broken leg among rubbish in a fly-tipping hotspot
A young horse with a broken leg was cruelly dumped among rubbish in an area known for fly-tipping.
The distressed animal was spotted by a member of the public in Upminster in Essex early on Monday, July 7 and moved her to safety.
She was tied up with blue twine and stood on an isolated patch of scrubland surrounded by waste.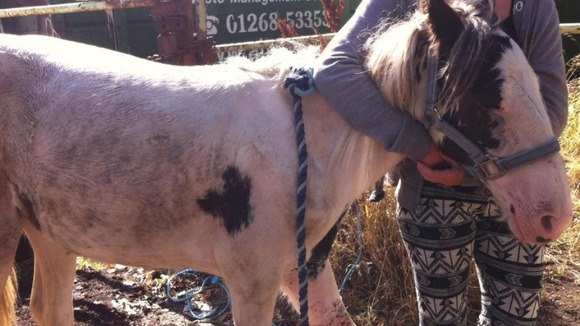 After being examined by a vet the horse, thought to be around one-year-old, had to be put to sleep to stop her suffering further.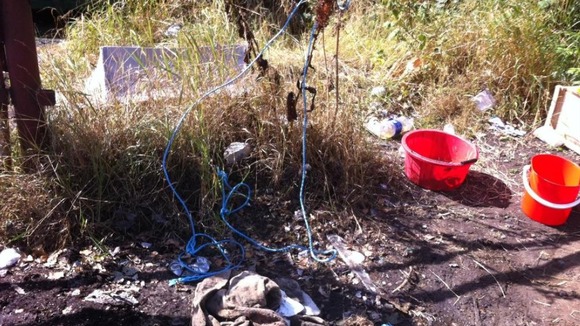 This was an appalling and cowardly act, to throw away a badly injured horse like she was a piece of rubbish.

This poor horse had an obvious injury, her leg was swollen and she wasn't putting any weight on it.

When the vet examined her he discovered her leg injury and sadly advised she was put to sleep to stop her suffering further.

We need to find her heartless owner to simply dumped her rather than getting her to a vet for treatment.
– Adam Jones, RSPCA Inspector
The horse, known sas a piebald yearling is thought to have been dumped between 8am and 8.30am on July 7
She was found tied up with blue twine, standing on an isolated patch of scrubland at the edge of the road, surrounded by fly-tipped rubbish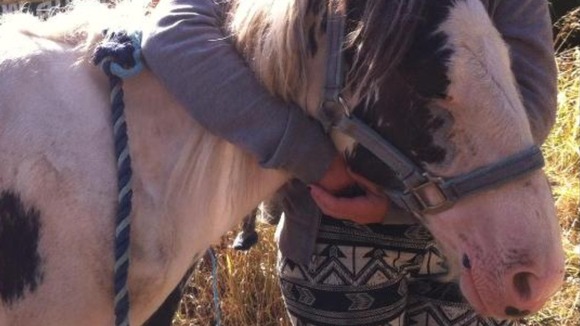 Hopefully someone knows this horse or where she came from.

I'd also like to hear from anybody who saw any horse boxes in the area around this time may also be able to give us a lead.

It is shocking to think someone could be so heartless to just leave a clearly injured animal for someone else to find and deal with.

I'd like to thank the members of the public who did all they could to help this young horse and called us to help.
Anyone who knows where this horse may have come from is urged to call the RSPCA inspectorate appeal line on 0300 123 8018 and leave a message for inspector Adam Jones.