Cat tied up in duvet cover, put a Lidl bag and abandoned
A cat was tied up in a duvet cover, put inside a Lidl shopping bag and abandoned at a charity shop.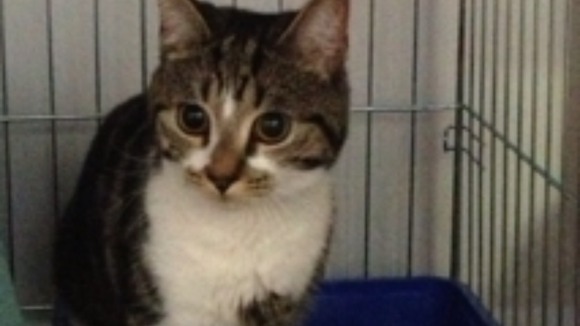 The young tabby cat was found by chance at the RSPCA shop on Blackstock Road in central London on Friday morning.
The animal is thought to be around a year old and has been named Stuart Lidl by staff who spotted him abandoned in a pile of donations.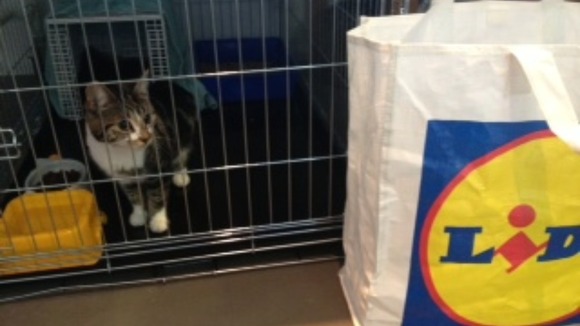 It gave us a complete shock to find this little fellow hidden amongst the donations. It might be that the people who abandoned poor little Stuart may have thought they were giving him to the RSPCA, but all kinds of harm could have come to him.

He was completely trapped in the duvet cover which was tightly tied up. Fortunately we spotted him moving inside just in time, before heavy objects were put on top of him.

Some cats freeze in fear and would not have been so noticeable so he had quite a lucky escape.

I don't know how they could think it was acceptable to just dump him like unwanted cast-off clothes.
– Hayley Plows, Central and North East London branch of the RSPCA

Anyone with any information can call the RSPCA on 0300 123 8018. Anyone interested in potentially rehoming young Stuart should call the Central and North east London on 07710 294180.