Cloudy with bright breaks, warming up during the week
by Martin Stew: ITV Weather Presenter
TODAY
Cloudy with bright breaks. Dry fine and warm (25C).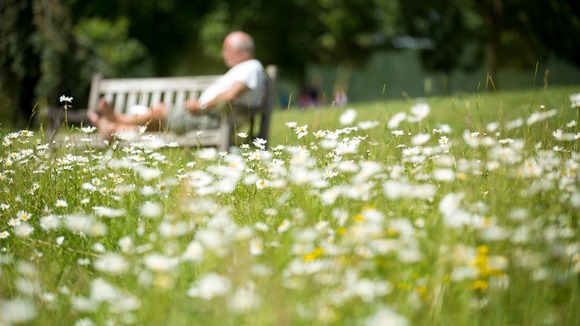 TONIGHT
Clear, dry and settled.
TOMORROW MORNING
Beautiful bright and sunny start.
TOMORROW AFTERNOON
Turning increasingly cloudy through the second half of the afternoon. Very warm and increasingly humid (27C).
THURSDAY
Fine and very warm (28C).
FRIDAY
Hottest day of the year so far. Projected highs of up to 30C (86F).
SATURDAY
Warm and humid with heavy showery and potentially thundery rain.