Students given option to airbrush graduation photos to make them look slimmer
The official graduation photographer for dozens of universities around the UK is giving students the chance to make themselves look slimmer with digitally enhanced snaps.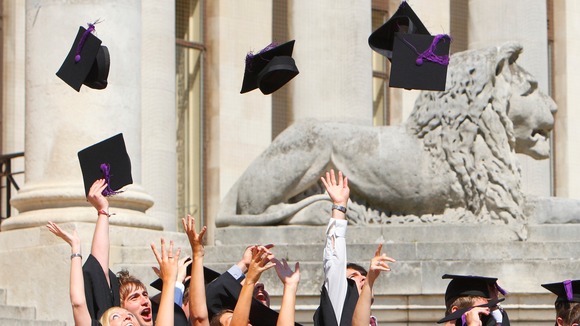 Success Photography, based in Surrey, offers the option of 'Digital Slimming', for the added price of £9.95. And if that's not quite enough to make your pictures look perfect, you can even throw in a bit of 'Smile Enhancement' for £7.95.
I can pay £9.95 to have my graduation pictures photoshopped to make me look thinner. :( http://t.co/onsLjKEVOH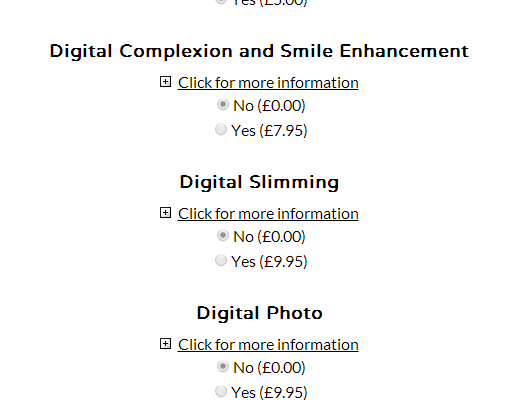 The photography company takes graduation photos for some of the UK's biggest universities, including London School of Economics, Queen Mary University of London, Birmingham University and the University of York.
On its website, Success Photography says the 'Digital Complexion and Smile Enhancement' option:
Removes all imperfections such as blemishes, redness and shine, leaving your skin looking smooth and healthy.

We also enhance the whiteness of your smile.
– Success Photography

As for the 'Digital Slimming' option, the company says it was referring to the size of the graduation gown - rather than the size and shape of the body inside it.

Just to make clear 'digital slimming' refers to reducing the appearance of the gown only, never the individual.

Ironically, the music used in Success Photography's promotional video features the lyrics:
... when I see your face, there's not a thing that I would change - coz you're amazing, just the way you are.
– Bruno Mars, 'Just The Way You Are'

Listen for yourself below.

The reaction from students so far to 'Digital Slimming'? Many are less than impressed.

Utterly disgusting that @uniofyork's graduation photographer offers "digital slimming" of graduation pictures.

'Digital slimming' option for my graduation photos lol gross gross gross gross

'Digital slimming' & 'smile enhancement' in graduation photos. A sad snapshot of society and why many people have such low self esteem