A man's been arrested after hitting the front of a building in Barnet. The Ford Focus veered off the road and smashed through the front of the detached house in Capel Road, on a T-junction with Cranbrook Road.
The house in Capel Road this morning, thank goodness he went into hallway & nobody was hurt! http://t.co/mm4OwTk9uQ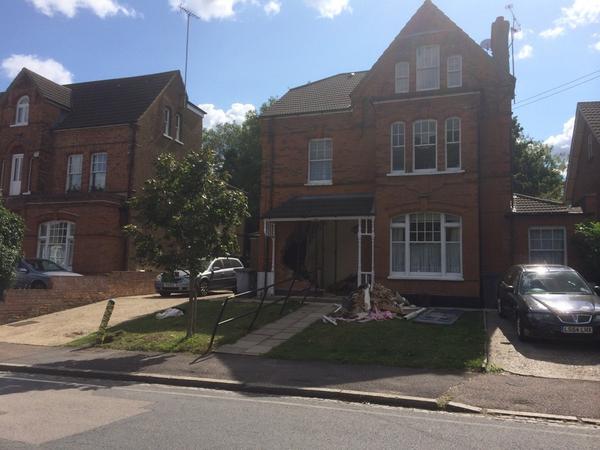 No-one was hurt in the crash, which happened late last night, though some residents were trapped in their flats until this morning.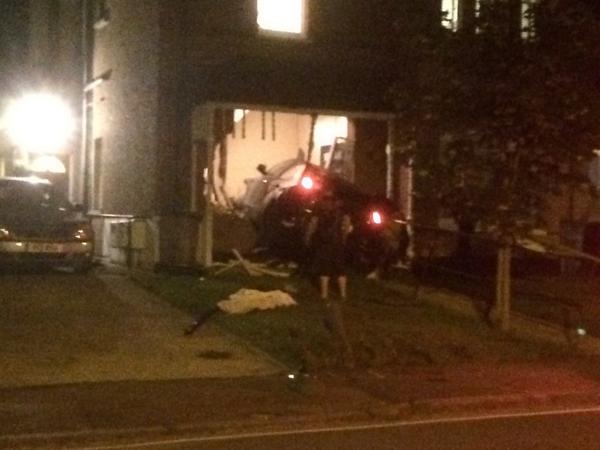 A 30-year-old man was arrested on suspicion of dangerous driving, drink driving, possession of cannabis, committing grievous bodily harm and assaulting a police officer.
Advertisement
A baby girl has amazed doctors with her ability to hold her own feeding bottle.
Two-week-old Ammra was able to grasp her bottle alone just three days after she was born at Queen's Hospital, Romford in Essex, her mother Onyi Chiedozie said.
The 20-year-old, who is using a combination of breast and bottle feeding, said doctors and nurses were stunned by the baby's ability to master her strong grip so soon after she was born.
All creatures great and small are getting ready for their annual weigh-in at London Zoo. Keepers will be measuring the height and weight of over 19,000 animals. It helps them find out if any of the zoo's endangered species are pregnant and check the health of all the inhabitants.
Some of the nations most celebrated writers, actors and comedians have created monologues for a range of statues across London.
Read the full story ›
Advertisement
The Lincoln City manager Gary Simpson used jelly babies to help arrange his team ahead of their win against Conference rivals Barnet.
Read the full story ›
Abseiling technicians are scrubbing each of the four faces of Parliament's Great Clock, checking them for damage.
Read the full story ›
Dan MacIntyre and Dunya Kalantery are fascinated by fatbergs. So what better way to celebrate their first anniversary?
Read the full story ›
Fancy arriving in your living room by slide? Well then this £15,000 a month four-bedroom London house could be for you.
Read the full story ›
Load more updates