The animal was spotted by a neighbour in Hornsey, north London who dialled 999. A fire crew used a saw to free the animal.
Read the full story ›
Now in its sixth year, the London Restaurant Festival celebrate's the capital's culinary delights. The festival runs from October 8 to 27.
Read the full story ›
Advertisement
Too young to audition for X Factor but one four-year-old has more than 541,000 views for her rendition of One Day We Went To The Zoo.
Read the full story ›
A net balance of 8% of surveyors have reported falling house prices in London for the month of September according to the Royal Institution of Chartered Surveyors. This brings to an end four years of growth for the Capital.
Looking ahead surveyors are expecting to see a rise across the UK in the next 12 months but prices in London are only expected to increase by 1%. This has been blamed on new buyers acting with particular caution
Paramedics helped deliver a baby on the side of the North Circular Road after a woman got stuck in traffic on her way to hospital.
Paramedic Dominic Stark and apprentice Joshua Waugh arrived at the scene around 2pm on Monday, where they found the woman in her car having contractions.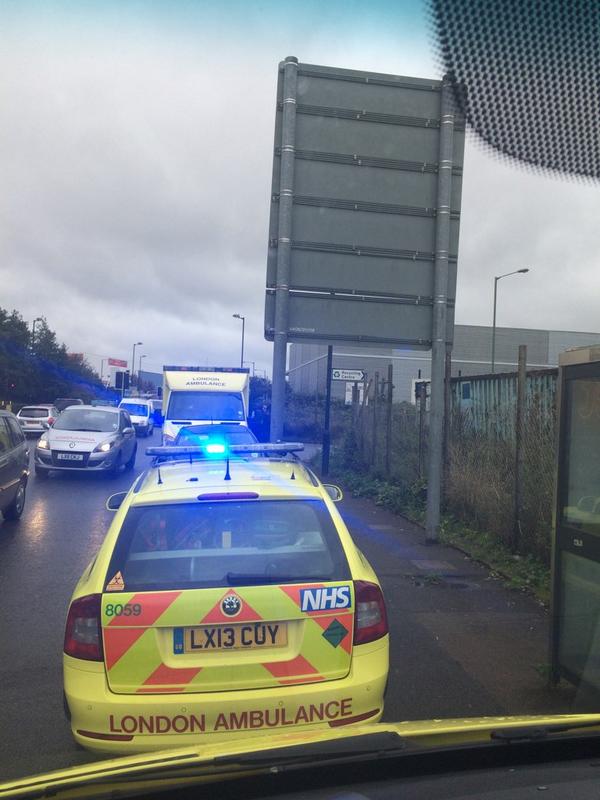 Dom, 23, who has delivered nine babies earning him the nickname "Dom Stork", said:
We managed to move mum in between a contraction from her car to an ambulance but it all happened very quickly.

I've helped deliver a few babies, but it's my first under such unusual circumstances on the roadside!

Josh and I have attended a few deliveries including delivering a baby girl on his first ever day in the Service. It was great to welcome another little one into the world, as a team, again.
– Dom Stark
Advertisement
Schools from all over London today will be displaying their harvest produce that they have been proudly growing during the holidays at the London Harvest Festival. The Royal Horticultural Society will be holding the festival at the Lindley Hall in Elverton Street from 10am.
The festival will also feature talks and educational programmes from the Urban Orchard Project, a heaviest pumpkin competition, apple bobbing as well as lots of Autumn food sampling.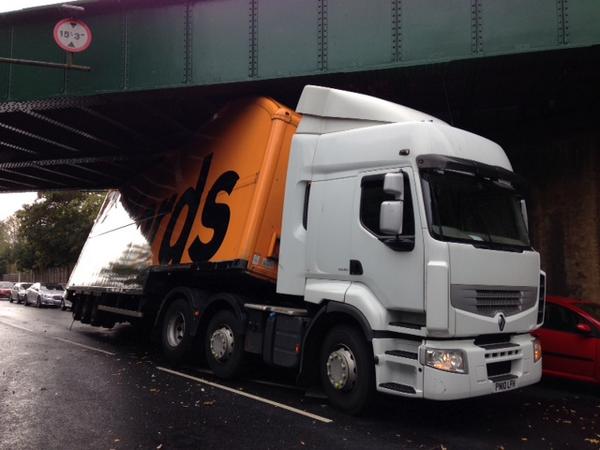 The Fire Brigade has reported that London Bridge to Hayes trains are terminating at Elmers End due to the lorry stuck under the bridge at Eden Park Road in Beckenham.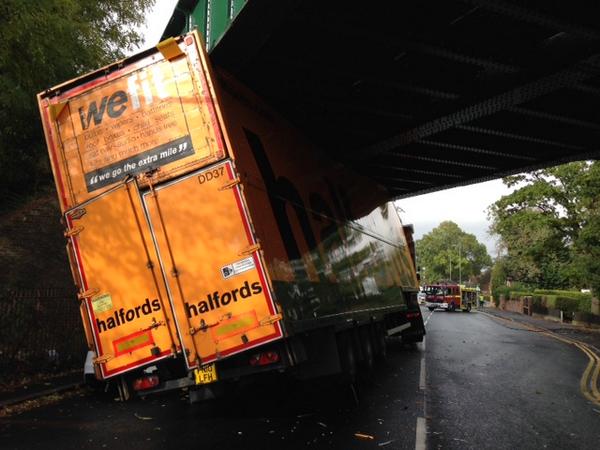 A Halfords lorry which proclaims "we fit" across its back doors failed to live up to the slogan - after it became stuck under a bridge in Beckenham.
London Fire Brigade has made a plan to extract the vehicle - it'll be taken out backwards after cars nearby have been removed.
The fire brigade tweeted that the driver was unhurt, following the incident on Eden Park Road.
Load more updates