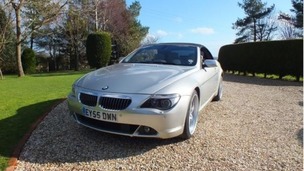 Motorists or football fans who want to buy David Beckham's BMW now have their chance.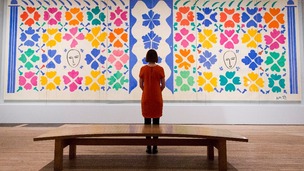 One of the largest collections of Henri Matisse's celebrated cut-out artwork will go on display at the Tate Modern later this week.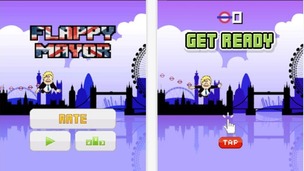 Boris Johnson has become the unlikely star of the new game "Flappy Mayor".
Live updates
Brass player sneezes down instrument during concert
The London Central Fellowship Band's recent performance in Tiptree has caused quite an internet sensation after one of its players sneezed down his instrument during a slow piece.
by Ruth Banks: ITV London Reporter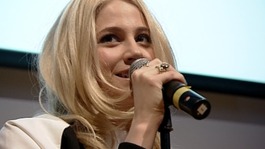 The singer performed three tracks. But the real reason for her visit to Bromley wasn't to promote her new single.
Read the full story
Advertisement
At first glimpse you could be forgiven for thinking that artist Banksy had struck again on the streets of London. A distinctive image of a man in a bowler hat, holding a green tea cup, has appeared next to a phone box in Shepherd's Bush.
But Banksy has played down speculation that he's behind the work of art on Wells Road. In a brief and rare statement on Twitter he said: "Not by banksy, but I like it."
An amateur photographer filmed London's first taste of Spring this weekend by attaching a camera to a mini helicopter and flying it high over the capital. Ben Chan caught the sun rising over London early on Sunday morning - producing stunning shots of some of the city's most famous landmarks.
Tyne Tees
This model of St Pancras railway station in London is made out of 180,000 Lego bricks and took its creator Warren Elsmore, 37, more than 500 hours to build. It is five feet tall and even has details such as a guest in a hotel bath.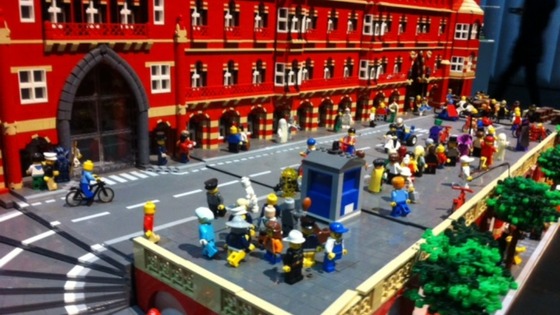 The St Pancras model is one of 70 models at a Lego exhibition at the Centre for Life in Newcastle, which also features miniature versions of London's Olympic Park and Buckingham Palace - with a tiny Duke and Duchess of Cambridge waving from the balcony.
National
Prince Harry received a pop star reception from young volunteers amid screaming and cheering from fans - but joked that he was sorry for those "who were expecting Harry Styles".
He said: "For those of you expecting Harry Styles, I apologise, and no I am not going to sing."
The prince was a guest at the We Day UK event at north London's Wembley Arena.
He said that Free the Children was a "fantastic" organisation "founded on an inspiring principle - that children have the power to affect change".
Read: Pop star reception for Prince Harry as he attends first official engagement watched by girlfriend Cressida Bonas
Advertisement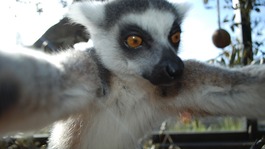 Bekily, a 12-year-old male ring tail lemur, grabbed the camera during feeding time and made sure the focus was all on him.
Read the full story
Police closed off part of a road in central London earlier today after a poorly swan touched down. The swan ended up being coned off in a parking bay on Jermyn Street near Piccadilly.
Saw two policemen guarding a poorly swan on Jermyn Street, Piccadilly, this morning. Not an everyday occurence.
The bird was eventually taken away by the RSPCA, and the road fully reopened.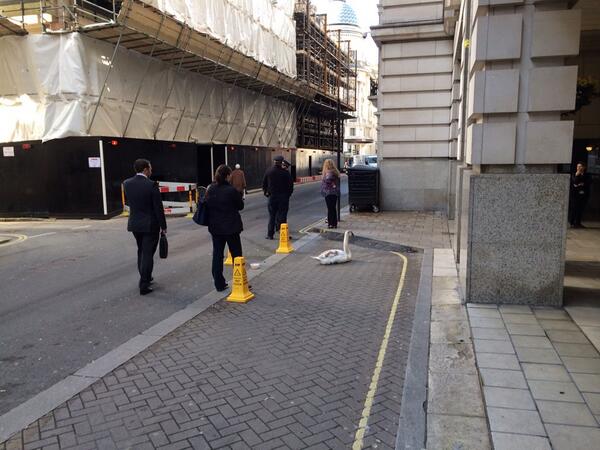 A bird with a cigarette set fire to a flat in south London last night. 20 firefighters were called to Landor Road in Stockwell to bring the blaze under control. Nine people escaped the building unharmed.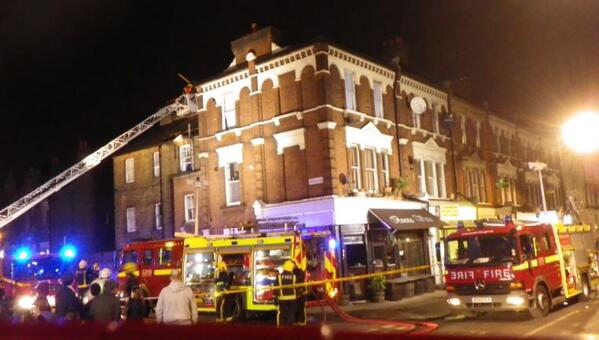 Investigators eventually found a burnt nest, and realised a bird had picked up a smouldering cigarette and then dropped it.
Fire investigation officer Matt Cullen said:
"When we got up into the roof, we were baffled as there were no obvious ignition sources - no one had been up to there for a long time and there were no electrics that could have sparked a blaze.
"We looked everywhere, but the smoking gun was found when we discovered a partially burnt birds nest. Neighbours told us they often saw birds flying in and out of a hole in the roof.
"We believe that one of the birds picked up a cigarette butt that was still smouldering and dropped it into the nest, causing it to catch fire and set the roof alight."
Load more updates