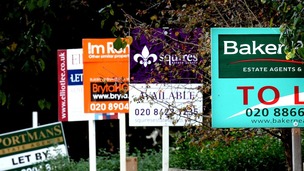 Properties in London are taking an average of 3.6 weeks to sell, and most get the full asking price.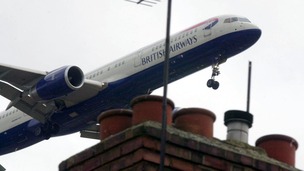 The first list showing the quietest and noisiest airlines at Heathrow puts BA short haul at the top and LOT at the bottom.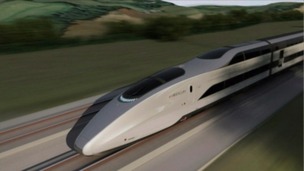 MPs have given their approval to HS2 in the Commons tonight - but how did your MP vote?
Live updates
First Crossrail tunnel unveiled
Boris Johnson said: "The completion of the first section of Crossrail tunnel is a fantastic achievement for everyone involved in delivering this landmark infrastructure project."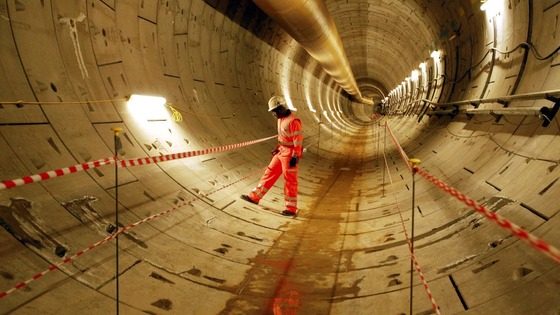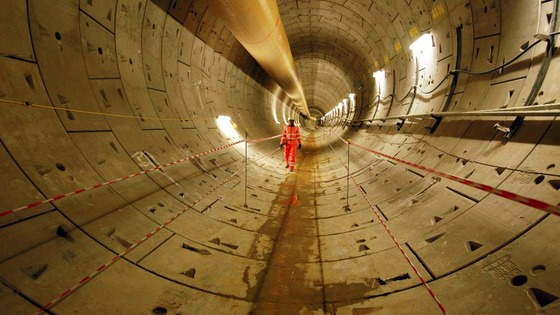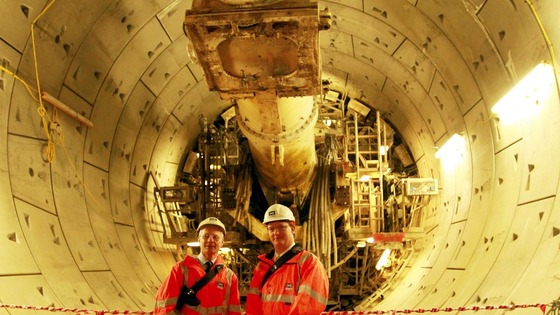 First Crossrail tunnel unveiled
The first completed tunnel in the £14.8 billion cross-London Crossrail project has been unveiled. Tunnel machine Phyllis bored 4.25 miles between Royal Oak and Farringdon in the city of London in an 18-month operation.
Crossrail's seven giant tunnelling machines have completed more than nine miles of the 26 miles of new train tunnels that will link east and west London. Another 8.75 miles of new passenger, platform and service tunnels are being constructed below the new Crossrail stations.
Advertisement
It was part of the Olympic legacy to provide new affordable housing for east London. But no-one has moved into the flats that housed the London 2012 athletes, because of delays. So families have been left with nowhere to live and no explanation. Our Political Correspondent Simon Harris reports.
Triathlon Homes has issued a statement saying it eagerly awaits the handover of homes from the ODA which it expects any day now. And the first residents could move in within a couple of days.
London minimum wage increase
The time has come for the creation of a London statutory minimum wage. While the US federal government sets a national minimum, many US states and cities, including San Francisco and New York State, now set their own higher minimum wage adapted to their particular circumstance. We should follow their example.
– Ben Rogers, Director of Centre for London
London minimum wage increase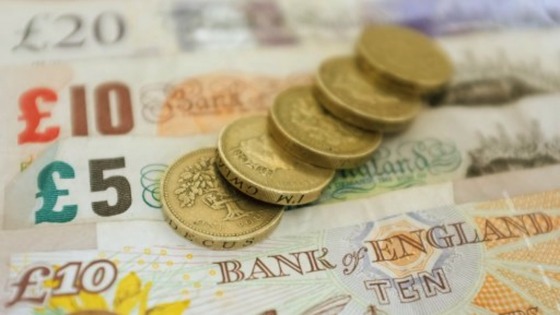 The Centre for London think-tank and Trust for London charity said the capital's economy could support a rate of £6.75 an hour for working adults; 7% higher than the statutory figure of £6.31.
The higher rate would increase the pay of around 175,000 workers by up to £800 a year, said the report.."
The national minimum wage, set by The Low PayCommission, does not take into consideration regional variations in theeconomy. The report argues that whereas low-paid workers in the rest of thecountry have benefitted from its introduction, those in London have not to thesame extent.
The report suggests that the very differentnature of the capital's economy means London employers could afford to pay ahigher minimum wage than they currently do, without causing job losses.
London 2012 Olympics goal met
National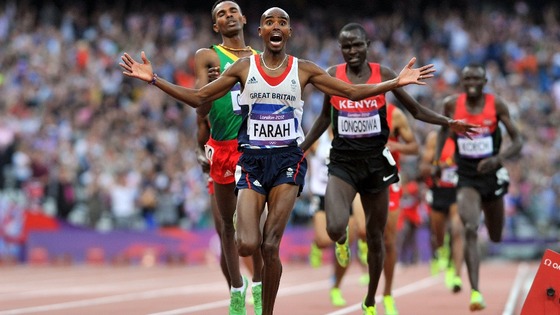 The successful staging of the London 2012 Olympics has led to other countries turning to Britain to help deliver their own events, according to a government official.
Reacting to news that the UK had met its four-year target of raising £11 billion worth of economic benefit from the Games in 12 months, Trade and Investment Minister Lord Green said:
"The delivery of London 2012 on time and on budget led to hosting nations turning to the UK to help deliver their own events with supply opportunities running into the billions.
"UK Trade & Investment has played a key role in helping British companies maximise these opportunities and the result is a £11.06 billion boost to the UK economy from the Games, reaching our four-year target in just over a year."
Advertisement
London 2012 Olympics goal met
National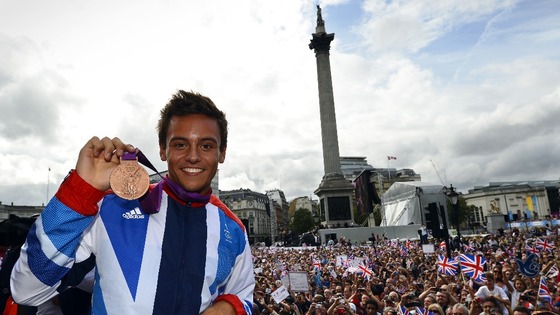 A four-year target of raising £11 billion worth of economic benefit from the London Olympics has been met in 12 months, the Government has announced.
The country has benefited from new foreign investment, additional sales and firms winning contracts since last summer's events, according to a report.
The total includes £130 million of contracts won by UK companies for next year's soccer World Cup in Brazil, and the next Olympic Games, in Rio in 2016.
Read: More news on the London 2012 Olympic and Paralympic Games
A plan backed by Boris Johnson to replace Heathrow and move the airport east could be thrown off course. A £3 billion flaw has emerged in the Mayor's ambition to build an estuary airport on the Isle of Grain.
The site is currently used to supply a fifth of Britain's energy needs and moving that elsewhere would come with a huge price tag
ITV London Political Correspondent, Simon Harris reports:
London to get own web domain
Business applicants for the new .London web domain name could potentially gain more customers, the chief executive of the mayor's official promotional organisation for London said today.
Gordon Innes of London & Partners added:
When we have talked to London businesses and organisations about this, they're extremely excited about the opportunities .london presents.

We are already seeing huge interest – not just from London's most prestigious stores and visitor attractions, but also from local businesses and tradespeople.
London to get own web domain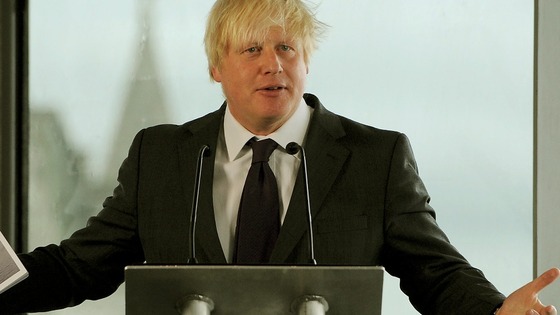 Adopting the .london suffix will enable organisations to more closely associate themselves with "our great city's powerful global brand", Boris Johnson said today, after it was announced that London would become one of the first cities in the world to get its own web domain.
The London Mayor added: "This is also an excellent opportunity to expand London's digital presence, which in turn is set to generate funds to invest back into the city."
Load more updates