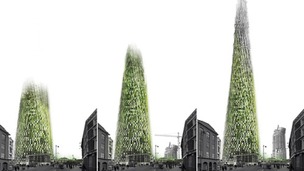 Coming soon to a city near you? The organic skyscraper that grows with demand as new tenants move in.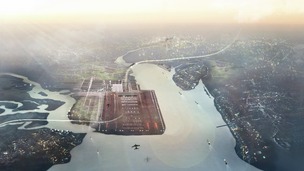 A reports shows the huge bill is "technically possible", but unprecedented in this country.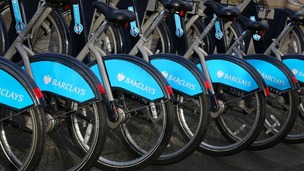 Transport bosses in have launched a bid to plug a £5.5m-a-year-black hole in London's flagship "Boris Bikes" scheme.
Live updates
Cabbies launch prosecution against six 'Uber' drivers
by Simon Harris: Political Correspondent
A dispute which saw 5,000 cab drivers mount a blockade in central London looks to set to continue after a crucial court case was postponed. The cabbies are involved in a row with Transport for London over the growing use of mobile phone apps by mini cab firms.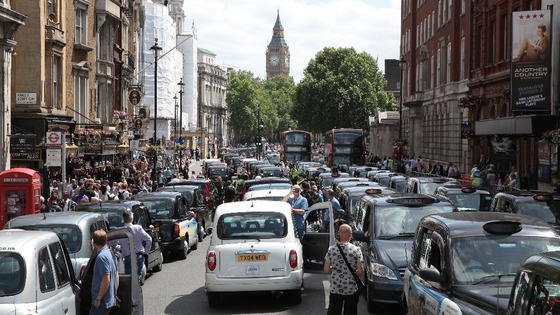 The drivers claim the apps, used by companies like Uber, break the law because they calculate fares based on time and distance. TfL disagrees but has asked the High Court to give a "definitive and binding declaration".
by Simon Harris: Political Correspondent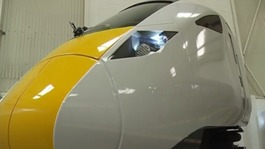 Britain's biggest transport union is threatening a new wave of strikes over the introduction of "bullet trains" on key routes from London.
Read the full story
Advertisement
Battersea's famous chimneys 'recycled as artwork'
Battersea Power Station is of exceptional architectural and historical significance and its future is something that English Heritage, along with millions of Londoners, takes very seriously indeed.

The chimney replacement programme is something we have worked on closely with the developers and we're satisfied that this is the correct way forward and that once the chimneys have replaced you really won't know the difference.
– Timothy Jones, Principal Inspector of Historic Buildings and Areas, English Heritage
Battersea's famous chimneys 'recycled as artwork'
The famous chimneys of Battersea Power Station could be recycled as pieces of art after they're demolished.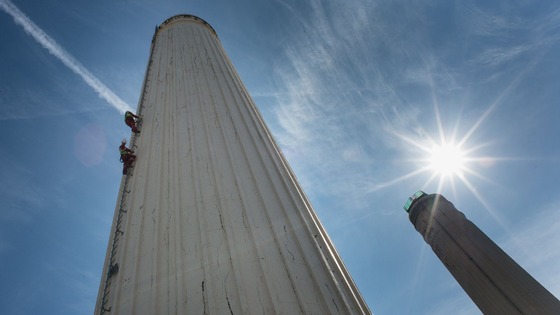 Work to take down the towers - which are beyond repair - will begin later this month. Once fully dismantled, the chimneys will be rebuilt from the bottom using the same materials as the original.
The towers take approximately five months to dismantle, and about six months to rebuild chimney to its height of approximately 50 metres.
The chimney debris will be funnelled down a chute in the centre of the chimney, collected and recycled. Several different uses for the material are being explored, including reuse as artwork.
Warner Bros to expand studios where Harry Potter was made
For years the UK has been at the cutting edge of the creative industries - and we want that to be the case for decades to come. This comes back to two things - and the two things that I see being as the most important in my job.

One: promoting our culture. Music, film and television help inspire young kids and bring our country together - so I will always back those industries. And two: our long-term economic plan.
– Sajid Javid, Culture Secretary
Warner Bros to expand studios where Harry Potter was made
Warner Bros is expanding its UK studios in north London where the Harry Potter films were made. Three sound stages will be built at the site at Leavesden two years after a #100 million redevelopment.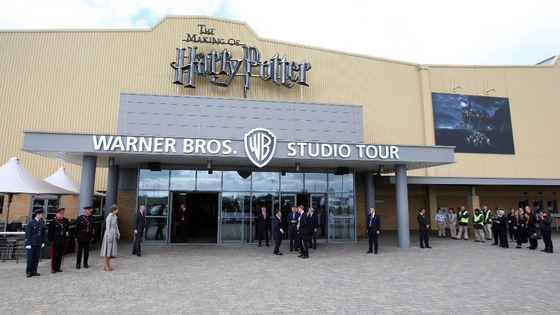 The studios are currently home to the new Tarzan film, starring Margot Robbie and Samuel L Jackson, which started production work there today.
Advertisement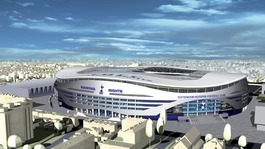 Tottenham MP David Lammy questioned why the decision about a new stadium was taking so long.
Read the full story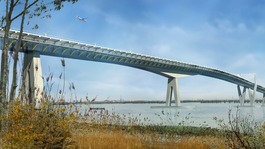 Calls for a £600m road bridge across the Thames have set the stage for a new battle.
Read the full story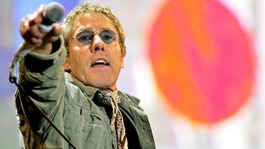 The Who have announced a series of shows - suggesting it would be their last major tour.
Read the full story
Plans for new cycle-friendly bridge in east London
Does London need a new bridge? Tweet us your views @itvlondon or go to our Facebook page.
Siobhan Crean As a resident of Thamesmead for 9 years they've been going on about this since I moved here. Build it and get on with it. The Woolwich Ferry is no longer able to cope with demand of crossings.
Load more updates