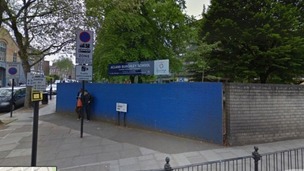 Teachers at a school in north London have been criticised by school inspectors for being too scruffy.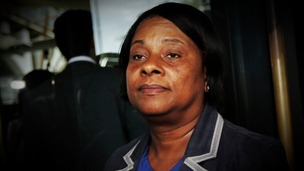 As the world celebrates the achievements of women globally check out our list of events to mark the historical occasion.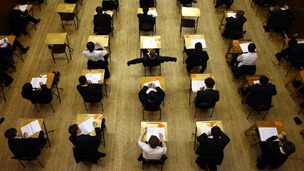 Thousands of pupils in London have failed to get a place at their choice of secondary school.
Live updates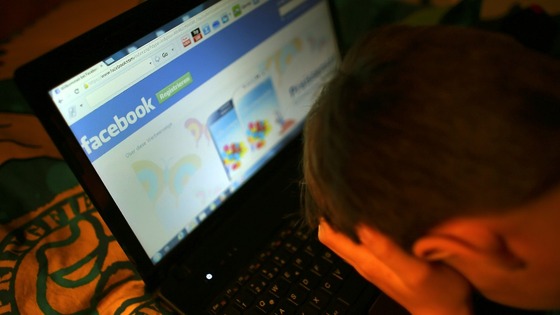 A major new study out today claims only 15 percent of London parents think their children are safe online from bullies or abusers.
Almost half the parents interviewed by the Anti-Bullying Alliance expressed concerns about their child being bullied online.
A similar number believe their child may have taken part in cyber-bullying.
Bucks boy aims for Christmas hit
We may only be in November but one schoolboy has already set his sights on a Christmas number one.
Eleven-year-old Fynnjan Leach-Verhoeven, who has Asperger's, will be taking on the winner of this year's X-factor, plus Atomic Kitten, Blue and Bewitched, in the battle for the festive top spot.
He recorded 'The Spirit of Christmas' to raise money both for the National Autistic society and his own school's special educational needs department. Toby Sadler went to meet him
Advertisement
Bucks boy aims for Christmas hit
An 11-year-old boy with Asperger's Syndrome is taking on the winner of this year's X-Factor in an attempt to get the Christmas number one.
Find out more about Fynnjan's song on his website here.
Fynnjan Leach-Verhoeven from Beaconsfield wrote the song "The Spirit of Christmas" last year, and performed it with his school, to the surprise of his mother, who'd never heard him sing. Now it's being released as a single to raise money for the National Autism Society and his school.
Girl's school death accidental
The parents of an 8 year old girl who died at her school playground heard today the details of the events leading up to her death.
Freya James died when she fell after a collision with another child at the school in Twickenham in February.
Those who saw what happened were questioned about whether the boy who ran into her was playing a game banned in the playground - Bulldog. From the inquest here's Ria Chatterjee.
Staff at universities across London will strike today in a row over pay. Members of the University and College Union, Unite and UNISON are all taking part in the co-ordinated action.
Staff at London's universities are angry they've had to endure massive pay cuts in recent years and this year's miserly 1% pay offer at a time of rising bills and increased pension contributions was the straw that broke the camel's back. Staff love their jobs, but their goodwill cannot continue to be taken for granted.
– Barry Jones, University and Colleges Union.

A spokesman for the Universities and Colleges Employers Association said it had met repeatedly to try and resolve the dispute and was disappointed the strike was going ahead.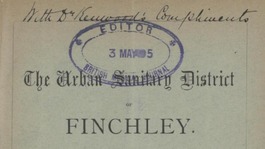 Thousands of historical medical reports compiled by London doctors over the past two centuries have been publicised by the Wellcome Library
Read the full story
Advertisement
Brian Paddick to become a Lord
Liberal Democrat and former Deputy Assistant Police Commissioner of the Metropolitan Police is introduced to the House of Lords today.
He'll take the title Baron Paddick of Brixton for the Borough of Lambeth.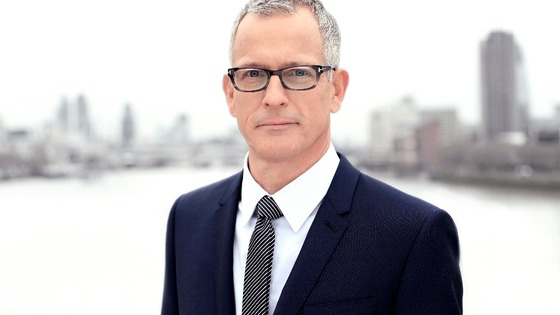 Lord Paddick was a police officer for 30 years until he left the force in May 2007.
He later stood as the Liberal Democrat candidate for the Mayor or London in 2008 and 2012.
11-year-old inventor triumph
A portable foot shower designed by an 11-year-old from St Albans has won the Science Museum's summer invention competition.
Sophia Laycock's 'Pediclean' washes the sand off your feet when you've been on the beach.
She beat over 60 entries to win a 3D printer worth £2,000.
The device consists of a plastic bottle which attaches to a pipe and when squeezed, dispenses a spray of water onto the feet which are placed on a platform.
It's designed to be light-weight and easy to transport while on holiday.
Sophia said: "I'm really thrilled to win this competition. I've seen foot showers at beaches whilst on holiday, but never seen anything like that in Britain. The 'Pediclean' is just a simple way of cleaning sand off your feet so the sand stays at the beach and doesn't get in the car!"
Mark Champkins, Science Museum Inventor in Residence said: "This product is an ingenious solution to one of the most irritating problems experienced on a trip to the beach." The 'Pediclean' is a smart and simple design that I can imagine in the shops."
Brixton knife crime memorial
Families of young victims of knife crime have gathered in Brixton for a service in their memory.
The Love2Remember memorial was held in honour of Junior Nkwelle, Edvin Johnson, Zac Olumegbon and Damilola Taylor.
Piers Hopkirk reports.
Brixton knife crime memorial
A memorial service is being held in Brixton today to celebrate the lives of young knife crime victims.
The Love2Remember memorial will celebrate the lives of four young South London boys all of whom were victims of knife crime on the capital's streets in the last ten tears.
Junior Nkwelle, Damilola Taylor, Edvin Johnson and Zac Olumegbon, all lost their lives in street attacks. Damilola was just ten years old. The oldest, Edvin, was nineteen.
The aim of the memorial is to remember their lives, not the way they died.
The mothers of three of the victims will be there and the congregation will hear from former footballer Fabrice Muamba alongside actor and director Noel Clarke.
Arnold Oceng - the Brixton-raised actor who's now making his way in Hollywood will also be attending.
Load more updates