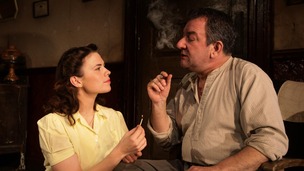 Helen Mirren isn't the only actor who has complained about disruptions during a performance.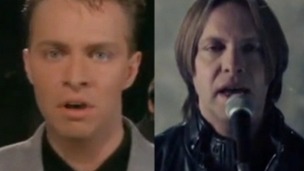 80s pop group Johnny Hates Jazz are back - after 25 years. We take a look at them in their shoulder-padded days, and now.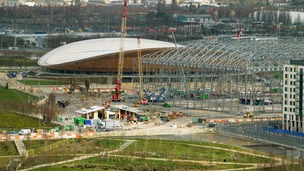 The London Legacy Development Corporation today marked 100 Days to Go until the official opening of North Park
Live updates
Vintage Aston Martin gathering in Greenwich
James Bond has smashed up a few Aston Martins in his time, but vintage car owners gathered in London today to celebrate how the spy came to the legendary British brand's rescue.
Meeting against the stunning backdrop of the Old Royal Naval College in Greenwich, south east London, the Aston Martin Owners Club marked the 50th anniversary of the DB5.
The model was famously driven by Sir Sean Connery in Goldfinger, the third Bond movie released in 1964, forever linking Aston Martin to the world's most famous secret agent.
Around 20 versions of the DB5 were on display at the meet today, including the classic silver model used in blockbuster Skyfall, the latest Bond instalment.
Judges kitted out in white overalls inspected around 50 Aston Martins on display today, including a pristine model of the DB2, made in 1953 and considered one of the world's first hatchbacks.
This year also marks the centenary of Aston Martin and to celebrate it, all the Bond cars will be put on display in Kensington Palace on July 21.
Morecambe and Wise blue plaque tribute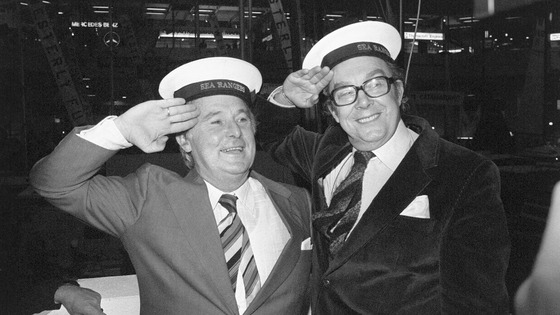 A Heritage Foundation plaque will be unveiled at Teddington Studios today in tribute to the comedy duo Eric Morecambe and Ernie Wise. Their entertainment career lasted over 40 years - with The Morecambe and Wise show widely acclaimed as one of the best British comedy shows of all time.
Advertisement
George Michael in car crash
Singer was passenger in car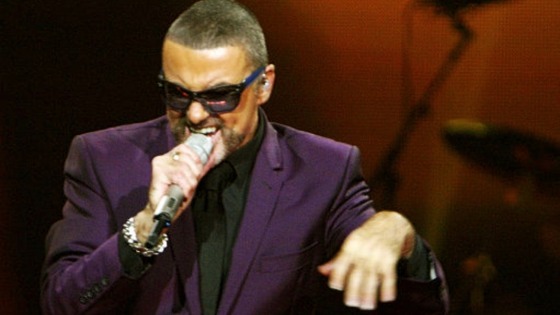 Singer George Michael has received minor injuries in a car crash, his publicist said today.
The 49-year-old star is "fine" after a car he was a passenger in crashed on the M1 yesterday evening, Connie Filippello said in a statement.
East of England Ambulance Service (EEAST) said a man in his 40s was flown to a specialist unit in London with head injuries after the crash at junction 6a in Hertfordshire where the motorway meets the M25.
"George Michael was a passenger in a vehicle involved in a traffic accident yesterday evening, no third party was involved," Ms Filippello said.
"He is being treated for superficial cuts and bruises but is fine. We have no further comment at this time."
EEAST said the crash occurred on the northbound carriageway at 5.47pm yesterday and was attended by three ambulances and Hertfordshire Air Ambulance.
A spokesman said: "The man who we believe to be in his 40s sustained a head injury and following treatment, stabilisation and immobilisation by land and air ambulance crews, he was flown to hospital for further care."
Boleyn play opens at Tower
Anne Boleyn and the Tower of London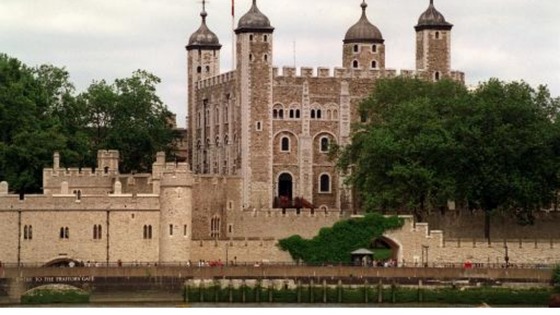 Anne was born between 1501 and 1507, daughter of courtier and diplomat Sir Thomas Boleyn and Elizabeth - daughter ofthe Duke of Norfolk.
In 1522 Anne became lady in waiting to Henry VIII's wife Catherine of Aragon. Henry was tired of his wife - she hadn't produced a male heir - and he showered Anne's family with gifts and titles and asked the Pope to annul his marriage but the Pope refused.
Henry's hand was forced when Anne becamepregnant in 1533. Henry turned his back on the Catholic church, passed the Actof Supremacy and declared himself head of the English Church and the pair weremarried in a secret ceremony. Anne gave birth to Elizabeth - the future Queen.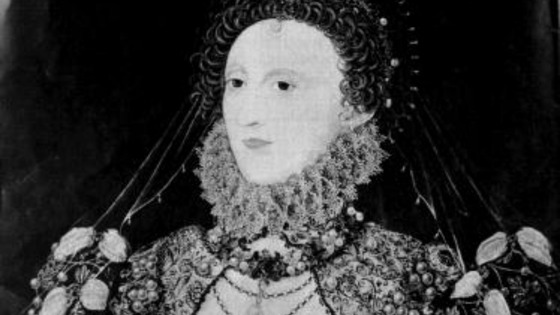 Anne had two subsequent miscarriages - one aboy - and Henry, desperate for a male heir decided their marriage was cursedand moved on to Anne's lady in waiting, Jane Seymour.
Three years after their marriage, Anne wasaccused of witchcraft and arrested on adultery charges with 5 men - one her ownbrother, Lord George Rochford - and sent to the Tower of London.
Just weeks later, on 19th May, Anne wasbeheaded by a French swordsman, having been spared the axe. She became the firstQueen to be publicly executed.
Her final words, rather than deny her guilt,were in praise of King Henry VIII, stating that, "a more merciful princewas there never: and to me he was ever a good, a gentle and sovereign lord."
Boleyn play opens at Tower
Play tells story of Anne Boleyn's 'incestuous' relationship with brother
Suffolk theatre company Red Rose Chain bring Fallen in Love; the story of Anne Boleyn's apparently incestuous relationship with her brother to the site of Anne's trial, execution and final resting place: the Tower of London.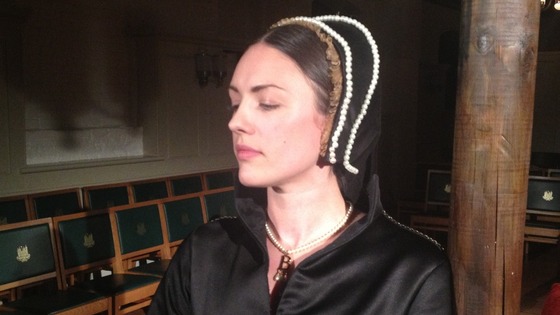 The unique theatrical event runs from today to June 16 and will be performed in the Banqueting Suite of the New Armouries.
Jim Malarkey, Head of Visitor and Commercial Services at the Tower of London says:
"Historic Royal Palaces are pleased to welcome Red Rose Chain Theatre Company to the Tower of London for their acclaimed production of Fallen in Love.
The Tower is, of course, the place where Anne Boleyn spent her final days and her bones still rest at the Tower, buried in the Chapel of St Peter ad Vincula.
Her love life was in part her downfall, presenting Henry VIII with a convenient and almost certainly contrived reason to persecute his Queen. Could there be a more appropriate setting for this wonderful play?"
Ivor Novello Awards
Ivor Novello Awards: the winners
Best Contemporary Song: 'Pelican' by The Maccabees
PRS For Music Most Performed Work: 'Next to Me' by Emeli Sandé
Best Television Soundtrack: Lucian Freud: Painted Life by John Harle
Ivors Inspiration Award: Marc Almond
Album Award: alt-J for 'An Awesome Wave'
Ivors Classical Music Award: Errollyn Wallen MBE
PRS for Music Award for Outstanding Achievement: Moody Blues founder Justin Hayward
Best Original Film Score: Anna Karenina, composed by Dario Marianelli
Best Song Musically and Lyrically: 'Next to Me' by Emeli Sandé
International Achievement: Gavin Rossdale, lead singer with Bush
Songwriter of the Year: Calvin Harris
Outstanding Song Collection: Noel Gallagher
PRS for Music Special International Award: Randy Newman
Advertisement
Ivor Novello Awards
Stars turn out for Ivor Novello Awards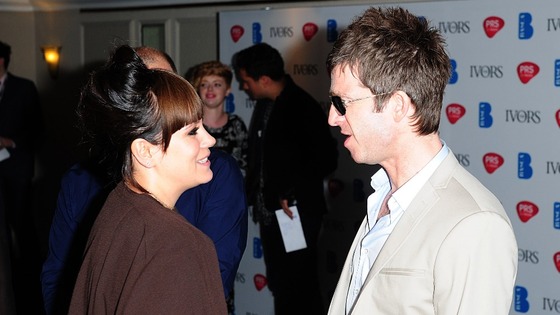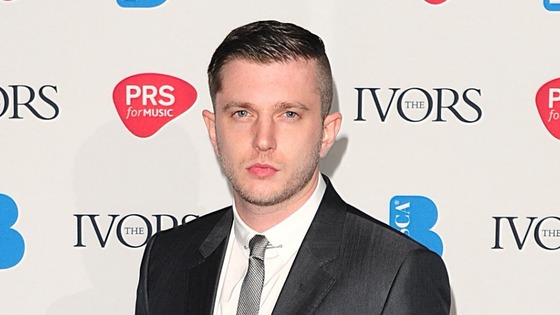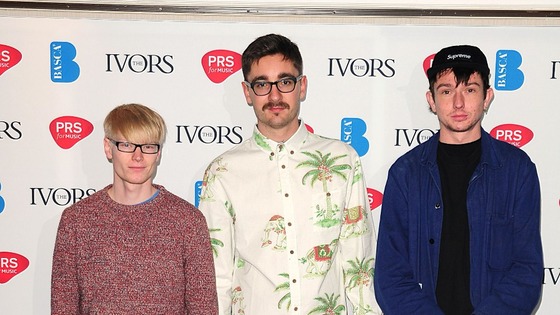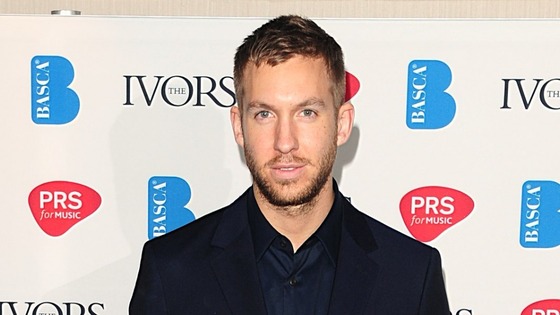 Pinewood Studio plans rejected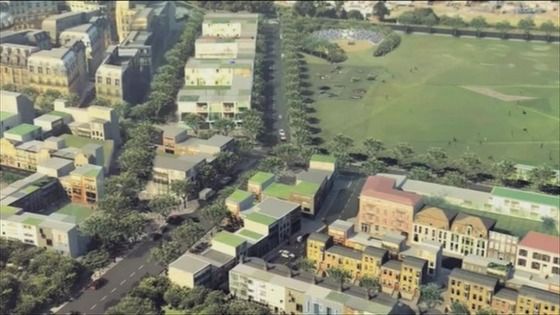 Plans for a £200 million expansion of Pinewood Studios have been rejected by councillors in Buckinghamshire, who said it was "inappropriate" for Green Belt land.
The scheme included homes which could double as film sets.
Stik garage art to be sold
Pogo cafe defends street art sale
The cafe which owned a garage door, which had a painting by the street artist Stik, has defended its decision to sell it. Alan Barrigus from the cafe said the door needed to be changed because it was broken.
Stik garage art to be sold
Should this garage door be sold?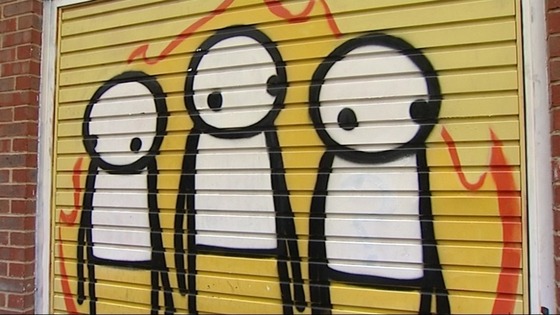 A Hackney garage door with a painting by the street artist Stik has been taken down and has been bought by art dealer Andrew Lamberty. The work known as 'London Riots' was painted in 2011 on the door of the garage which belongs to a vegan community cafe called Pogo.
The cafe wants the money to keep its community activites running. However, some art lovers have criticised the sale, saying the artwork was intended to be seen by people in the street, not going on display in a gallery.
Load more updates