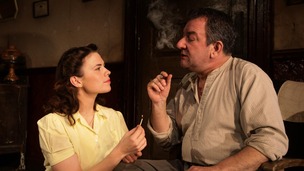 Helen Mirren isn't the only actor who has complained about disruptions during a performance.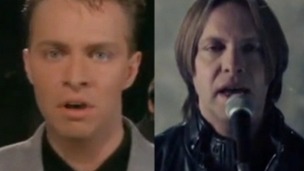 80s pop group Johnny Hates Jazz are back - after 25 years. We take a look at them in their shoulder-padded days, and now.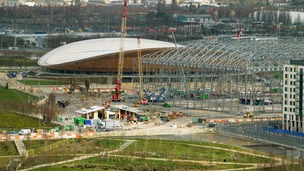 The London Legacy Development Corporation today marked 100 Days to Go until the official opening of North Park
Live updates
Stik garage art to be sold
Should this garage door be sold?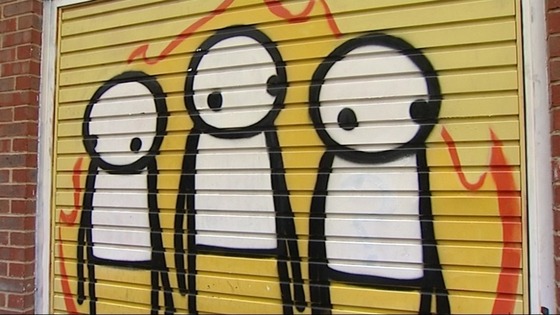 A Hackney garage door with a painting by the street artist Stik has been taken down and has been bought by art dealer Andrew Lamberty. The work known as 'London Riots' was painted in 2011 on the door of the garage which belongs to a vegan community cafe called Pogo.
The cafe wants the money to keep its community activites running. However, some art lovers have criticised the sale, saying the artwork was intended to be seen by people in the street, not going on display in a gallery.
Tate Britain in Pimlico is re-hanging all its works, taking visitors from the earliest to the latest.
The first is a painting from 1545. The last from 2012.
Ruth Banks explains.
Advertisement
London's BAFTA highlights
Alison Moyet returns with a new album
Mirren silences noisy drummers
Drummers explain the Mirren incident
Liam Emerson of the Batala London drumming group has explained what it was like when Dame Helen Mirren confronted them outside the Gielgud Theatre. The group were doing a performance to promote the As One In The Park Festival in Victoria Park later this month.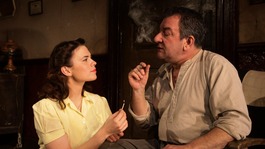 Helen Mirren isn't the only actor who has complained about disruptions during a performance.
Read the full story
Advertisement
Mirren silences noisy drummers
Helen Mirren's intervention doesn't impress everyone
Dame Helen Mirren's confrontation with street drummers who were disrupting her play in Soho may have been praised by theatregoers. But one local resident has questioned whether she was right to interrupt their performance. Rags Martel reports.
Mirren silences noisy drummers
Westminster Council looking into drumming incident
Westminster Council have said they are checking but it is unlikely that they would have given permission for the drummers to perform in Soho on Saturday evening. The council is responsible for enforcing noise limits in the area.
"Helen Mirren did a fantastic job of enforcement for us."
– Westminster Council spokesman
Mirren silences noisy drummers
Drummers say they had permission to perform
The drummers who disrupted Helen Mirren's performance on Saturday at the Gielgud Theatre have said they had permission from Westminster Council to perform in the street.
The Batala London group was performing in Soho to promote a festival in East London, before they were cut short by Dame Helen's intervention.
Mirren silences noisy drummers
Dame Helen confronts drummers outside theatre
This video shows Dame Helen Mirren, dressed in her costume as the Queen, confronting the drummers outside the Gielgud theatre in London.
The footage was filmed by comedian Chris Dangerfield who lives in Soho.
Load more updates