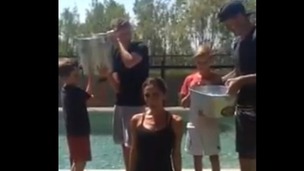 Celebrities are more used to putting their champagne into an ice bucket than pouring the contents over their heads...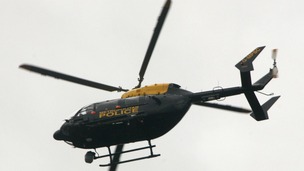 The patient had gone to hospital after a falling from his bicycle and was allowed to leave wearing the gown because he had torn his clothes.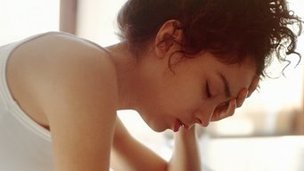 Health bosses fear outbreaks of salmonella across the UK may be linked as part of a wider problem. Here's what you need to know.
Live updates
Five years ago Richard and Kelly Grahame made one of the toughest decisions any parent could have to make and agreed to turn off their son's life support machine. Doctors at Great Ormond Street told them their four-week-old baby Harrison wouldn't survive treatment for group B streptococcus and meningitis. But on the day they were due to say goodbye - Harrison fought back. He made a full recovery and - five years on - is about to start school.
New 'fatberg' causes flooding in Shepherd's Bush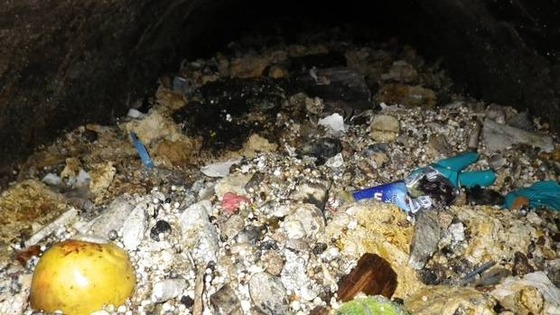 Thames Water workers have been blasting a fatberg the length of a Boeing 747 underneath a road in west London. A 'fatberg' – a congealed mass of fat, wet wipes and other litter wrongly put down drains and toilets – formed under a 80 metre stretch of Shepherd's Bush Road.
"A team of sewer experts from the company fought the 'berg all last week The immense, solid blockage needed to be broken up and removed from the sewer to prevent sewer flooding to nearby homes and business."
– Thames Water

But Shepherd's Bush is far from being the worst offender when it comes to fatbergs. Kingston-on-Thames had a 15-tonne fatberg removed from a sewer last year. But top of the fatberg league is Harrow, with a staggering 13,417 blockages reported in the last five years. Shepherd's Bush trails behind with just 68.
"Wet wipes cling to the fat. Fat clings to the wipes. And pretty soon your fatberg is out of control and sewage is backing up into roads, gardens and in the worst cases flooding up through toilets and into homes."We've found all sorts in this sewer – from tennis balls to planks of wood . It goes without saying they shouldn't be in those pipes. London – bin it, don't block it."
– Dave Dennis, Thames Water sewer operations manager
Advertisement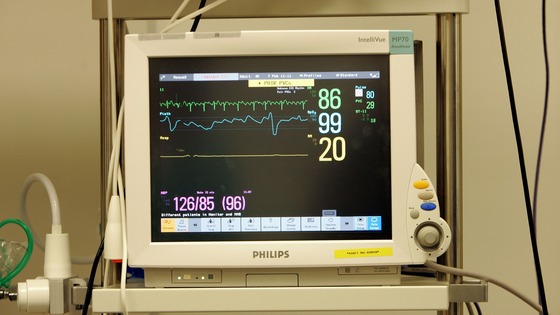 A campaign's being launched to raise funds for research into congenital heart defects. Around 650 children who were born with heart problems will be starting school in London next week, according to the British Heart Foundation, but the charity wants more children with heart defects to achieve this milestone.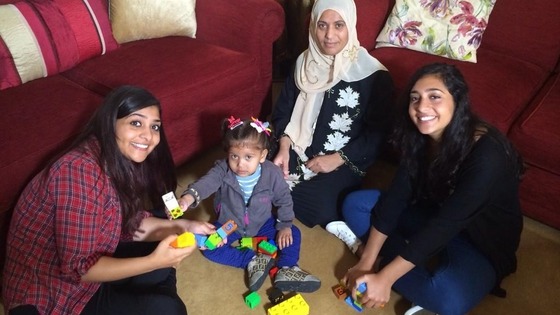 Three year-old Hala al Massri from Gaza is recovering at a home in London after she underwent a heart operation at the Royal Brompton Hospital. She was evacuated from Gaza after doctors discovered she has a "very complex" heart condition.
Accompanied by her mother, she had a three-day journey to London so surgeons at the Royal Brompton could perform the operation. She is now recovering with a host family in London.
Ebola victim receiving 'excellent care' at Royal Free
National
Fears about the Ebola virus spreading in the UK "are not justified," according to a consultant at the hospital where the first British patient is being treated.
Dr Mike Jacobs of north London's Royal Free Hospital told the BBC's World at One program: "It isn't easy to transmit this disease from one person to another."
He added: "The people who most at most risk really are health care workers in the UK who will confront these cases and there are very careful protective measures in place to ensure that healthcare workers are not at risk of acquiring the infection."
Ebola victim receiving 'excellent care' at Royal Free
National
A British health worker infected with the deadly Ebola virus has arrived to the Royal Free Hospital in London.
The patient will be treated in the hospital's high-level isolation unit.
The healthcare worker contracted the disease in Sierra Leone and was flown back home in a specially equipped RAF plane.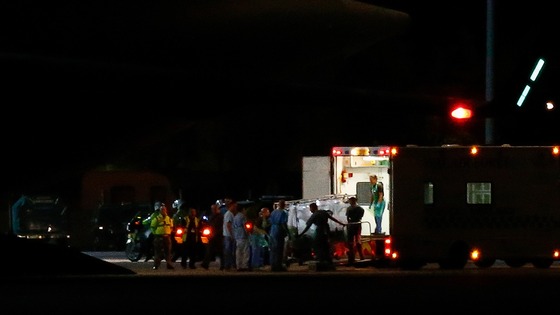 Advertisement
Ebola victim receiving 'excellent care' at Royal Free
National
William Pooley's boss at a hospice for sufferers of AIDs and cancer in Sierra Leone said that he warned the 29-year-old volunteer nurse not to transfer to a hospital treating Ebola patients.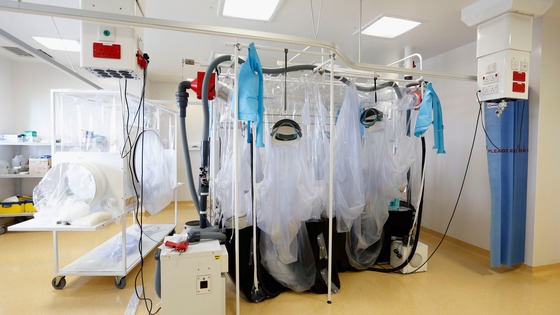 The nurse, from Suffolk, wanted to move from the Shepherd's Hospice in the country's Freetown to a hospital in the east of the country, after hearing that local medical workers treating Ebola patients were fleeing in fear of their lives.
"About five weeks ago he decided to go to a public hospital providing treatment for ebola victims in Kenema, having heard the news that nurses were abandoning patients because they were fearful of contracting the virus," Gabriel Madiye, the hospice's executive director, told The Times.
"We granted him the three-week period and after that he came back and said there was a need for him to be there. He informed us about the poor sanitation, the hygiene and how patients were suffering."
Mr Pooley pleaded to go back, Mr Madiye said.
"I know the risks involved and I really advised that he stay in Freetown and keep reaching patients through the hospice programme, but he said that he wanted to help Ebola patients," he added.
Ebola victim receiving 'excellent care' at Royal Free
National
Ebola-stricken medic William Pooley "made a mistake" when he was working hard to help patients in Sierra Leone, his workmate suggested, as he paid tribute to the volunteer nurse.
It's a very honourable thing. He saw the need. He read about our nurses who were unfortunately dying there and took it on himself to come over and volunteer and learned how to be as safe as he could.

But when you work hard like that, when you put in so many hours, you're going to make a mistake and unfortunately that seems to have happened in this case.
– Dr Robert Garry, an American colleague of British ebola victim William Pooley

Ebola is highly infectious, but health chiefs said the risk to the British public "remains very low".
Ebola victim receiving 'excellent care' at Royal Free
National
A plane carrying the British national who tested positive for Ebola in Sierra Leone has landed at RAF Northolt in London.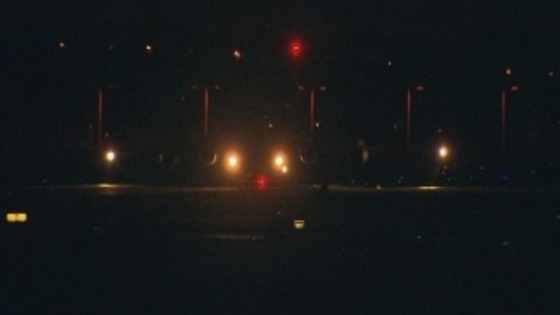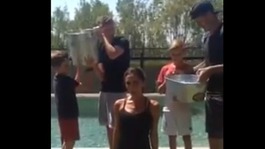 Celebrities are more used to putting their champagne into an ice bucket than pouring the contents over their heads...
Read the full story
Load more updates