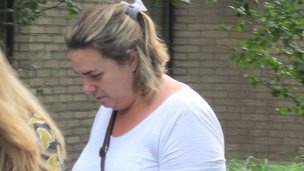 The judge said the scam would have been catastrophic for the Royal Marden's patients.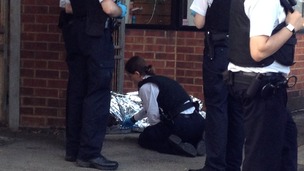 She was found by an off-duty police officer slumped in a doorway in Uxbridge Road, Hanwell on Sunday evening.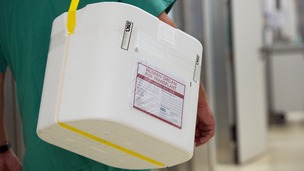 Black and Asian patients here are forced to wait a year longer on average because of the low proportion of donors from similar backgrounds.
Live updates
Faulty fuse boxes cause five house fires a week
Faulty fuse boxes are causing five house fires a week in the capital, according to new figures by the London Fire Brigade.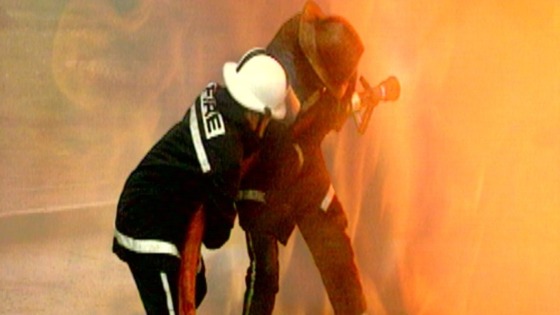 They say defective wiring and components are behind the problem. New regulations are being announced which will require them to be flame proof from 2015.
There's been a five fold increase in fires started by fuse boards over five years.
It's believed the increase is because many homes have installations subject to product recall.
Also, sometimes the wiring is not fitted properly at the time the unit is installed.
Find out here if your fuse box unit is on the London Fire Brigade recall list.
London bombings survivor tells story at special memorial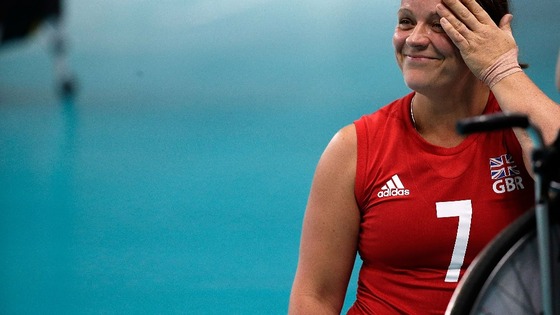 London bombings survivor and Paralympic athlete Martine Wright, is to be reunited with the police officer who saved her life at a special memorial today. Martine lost both her legs in the attack on a Circle Line tube, nearly nine years ago. She is a guest speaker at the event.
The memorial lectures are held at the British Medical Association headquarters in Tavistock Square near where a bomb exploded on the number 30 bus.
They focus on themes of tolerance, humanity and the human cost of conflict.
Four bombs exploded across the capital's public transport network during the morning rush hour on 7th July 2005. 52 people lost their lives in the attack.
Advertisement
Appeal to trace man after serious assault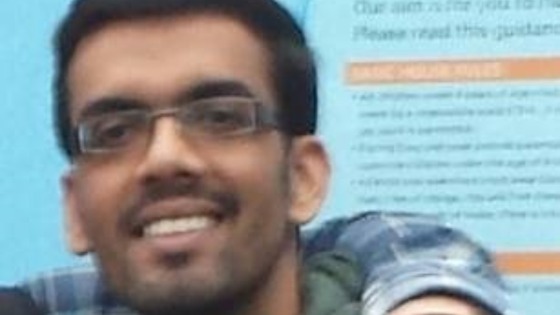 Police are appealing to the public to trace a man following a serious assault in Brentford.
Amish Kansagra is Asian, 5 feet 9 inches tall with short black hair and a goatee beard. He sometimes wears glasses.
Detectives want to speak to the 28-year-old - who frequents Hounslow, Ealing and Brent - after a woman was found seriously hurt on Sunday.
The 35-year-old was taken to a west London hospital where she's now in a stable condition.
Officers believe the two are known to each other.
Man who went missing from mental health unit is arrested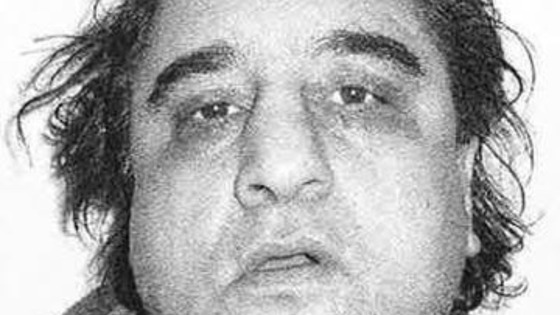 A man who went missing from a mental health unit in Homerton in East London has been arrested.
Anthony Knowles had been on escorted leave when he disappeared on Saturday.
Police had warned the public not to approach the 48-year-old. Scotland Yard said that he was detained at an address in Hackney.
For the last eleven years Patrice Benjamin-Ramgoolam has suffered from a rare condition which means she craves bricks and eats them every day. Patrice, who lives in London, suffers from PICA syndrome, which means she eats objects which should not be consumed.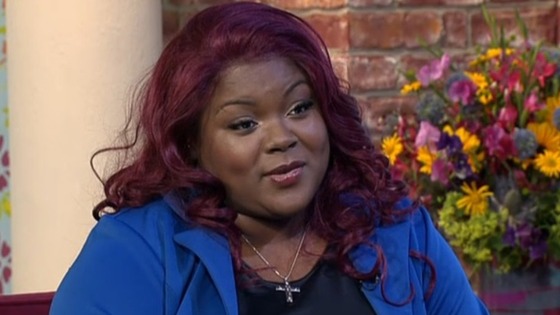 Patrice spoke to ITV's This Morning about why she nibbles away on the walls in her home every day:
"One day I just got a knife, poked the wall, tasted it, I liked it and that's where it all started... a chalky earthy taste... I kinda got hooked on it."
She is now seeking professional help to try and kick the habit. Watch the interview in full from ITV This Morning here.
Fillings could become a thing of the past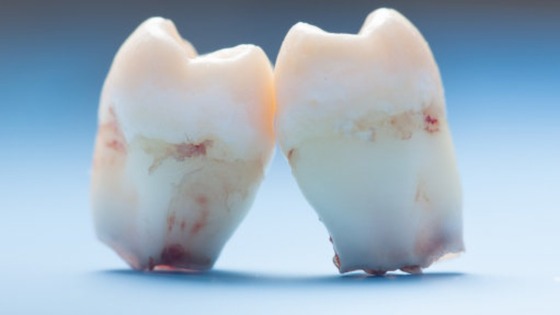 Professor Nigel Pitts, from the university's Dental Institute, said:
"The way we treat teeth today is not ideal. When we repair a tooth by putting in a filling, that tooth enters a cycle of drilling and re-filling as, ultimately, each 'repair' fails.
"Not only is our device kinder to the patient and better for their teeth, but it's expected to be at least as cost-effective as current dental treatments.
"Along with fighting tooth decay, our device can also be used to whiten teeth."
A Scottish firm, Reminova Ltd, is now trying to find private investment to develop the technique.
Advertisement
Fillings could become a thing of the past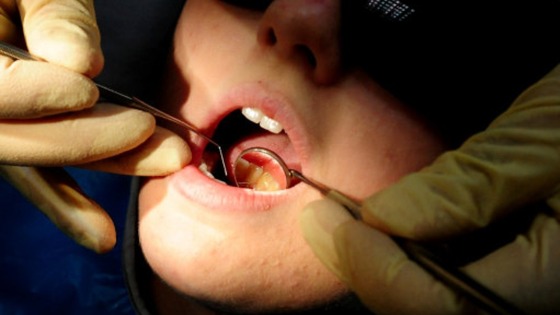 Tooth decay could soon be treated with a painless "remineralisation" technique developed in London, that means damaged enamel repairs itself, dentists said today.
The technique, which spells the end of drilling, could be available in three years.
The new treatment, developed at King's College London, is called Electrically Accelerated and Enhanced Remineralisation and is expected to cost around the same as fillings.
It speeds up the natural movement of calcium and phosphate minerals into the damaged tooth, which then repairs itself.
Decay is normally removed by drilling, followed by a filling with a material such as amalgam or composite resin.
The new process prepares the damaged area of enamel, then uses a tiny electric current to push minerals into the repair site so the enamel can repair itself.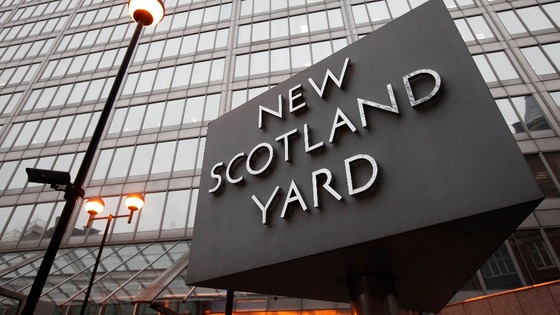 A criminal gang have been jailed for a total of 89 years for trafficking girls and young women from Romania to the UK.
Their victims who were forced to work in brothels across East London were found living at various houses in Newham.
They were recruited in Romania often with the promise of a job in the UK such as care or secretarial work.
Once here, they were stripped of their passports and forced into prostitution to pay off money owed to the traffickers for flights to the UK.
The Metropolitan Police has been investigating the cases since 2011 and a joint operation lead to 10 arrests in Romania in March.
£200,000 in assets has also been seized from the gang.
Londoners top stem cell donors list
It's been revealed more people in the capital have signed up to donate stem cells than anywhere else in the country.
The blood cancer charity Anthony Nolan has mapped its bone marrow register for the first time, showing the proportion of people in each region who are signed up to the bone marrow register.
The charity said that more than 80,000 people in the capital are now signed up to the register - 0.97% of London's population.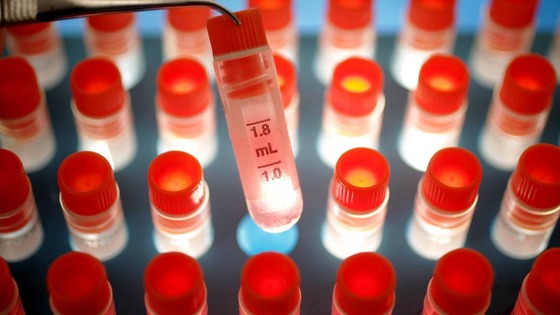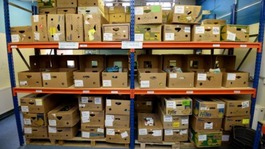 The number of Londoners turning to food banks increased by more than 120% between 2013 and 2014.
Read the full story
Load more updates