Health spokesman Andy Burnham promised to halt a controversial hospital re-organisation which saw two west London A&E departments closed.
Read the full story ›
The problem in London is said to be far worse than anywhere else in the UK because soaring house prices make it harder to recruit key staff.
Read the full story ›
Advertisement
Research conducted at the Royal Veterinary College in London has suggested that an artificial version of an ingredient in broccoli could be used as a treatment for osteoarthritis.
The compound sulforophane is known to block the inflammation and damage to cartilage associated with the condition. However, in its natural form it is too unstable to turn into a medicine.
Instead the UK drug company Evgen Pharma has developed a stable synthetic version of the chemical which could potentially be used in pill form. A single dose of it would be equivalent to eating two and a half kilograms of broccoli.
In tests on mice affected by osteoarthritis, the drug, known as Sulforadex, significantly improved bone architecture, balance and movement.
For the first time in its history London's Air Ambulance will fly longer hours during the summer.
Read the full story ›
You may never have thought that something as simple as the walk to school could affect your child's health - but the route they choose to take may actually be having a serious impact on their well being.
The Supreme Court has begun hearing a landmark case over claims the government is failing to meet EU pollution targets.
Martin Stew's been to see how taking a quiet route home could be a lifesaver.
Rachel Lack arrived on scene at Southall in West London to find a dying bird, with a crowd gathered round it.
Read the full story ›
Advertisement
The patient was vomiting and feeling dizzy. But Edmund Daly just wanted to finish his shift on time.
Read the full story ›
High levels of air pollution are to hit central London today.
The warm weather is pulling hot air in from France, bringing dense smog with it.
Older people and those with asthma or lung problems are being urged to take extra care.
Peter Morris stepped down as chief executive of Barts Health NHS Trust in February. He was paid £280,000-a-year.
Read the full story ›
A crane operator was lowered to safety today after suffering a suspected stroke. Emergency crews were called to a building site in Putney where they used a special stretcher to rescue the patient.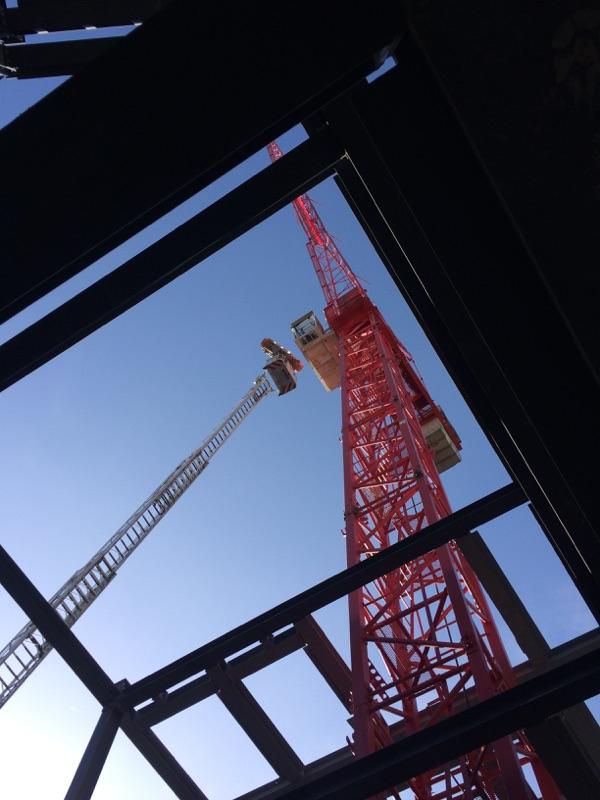 We were called at 8.42am to Woodlands Way, Putney to reports of someone feeling unwell.

We sent a number of resources to the scene including an ambulance crew, duty manager and our hazardous area response team.

We treated a man reported to be in his 30s for a possible stroke and took him to St Georges hospital as a priority.
– London Ambulance Service
Load more updates