The patient was vomiting and feeling dizzy. But Edmund Daly just wanted to finish his shift on time.
Read the full story ›
High levels of air pollution are to hit central London today.
The warm weather is pulling hot air in from France, bringing dense smog with it.
Older people and those with asthma or lung problems are being urged to take extra care.
Advertisement
Peter Morris stepped down as chief executive of Barts Health NHS Trust in February. He was paid £280,000-a-year.
Read the full story ›
A crane operator was lowered to safety today after suffering a suspected stroke. Emergency crews were called to a building site in Putney where they used a special stretcher to rescue the patient.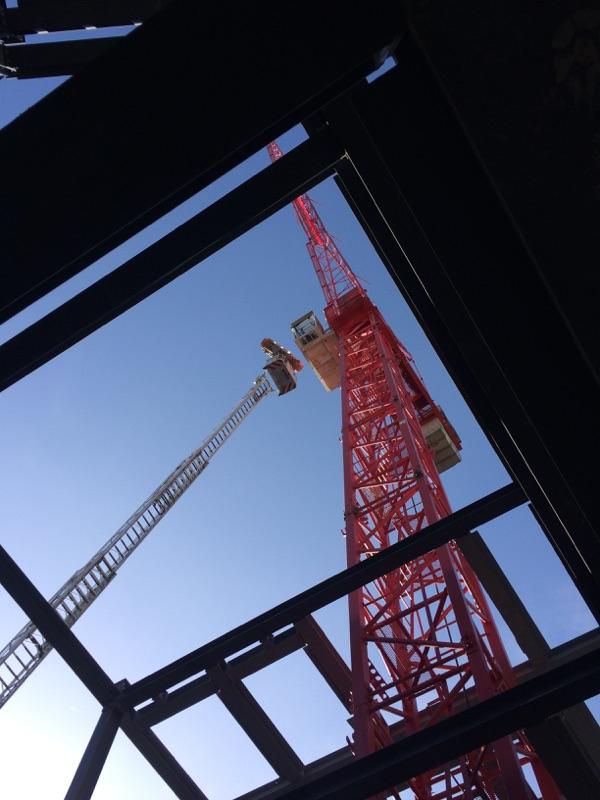 We were called at 8.42am to Woodlands Way, Putney to reports of someone feeling unwell.

We sent a number of resources to the scene including an ambulance crew, duty manager and our hazardous area response team.

We treated a man reported to be in his 30s for a possible stroke and took him to St Georges hospital as a priority.
– London Ambulance Service
Teams of air quality wardens will be out in force today busting the myths around engine idling to crack down on air pollution sweeping across London. It comes as Westminster Council announces their parking wardens will fine motorists who are idling £20 if they don't switch off their engines from May 1st. The City of London Corporation says air pollution contributes to the premature deaths of 4,000 Londoners each year.
Parents of obese children rarely spot that their child is overweight, doctors warn.
Read the full story ›
Advertisement
Research by the London School of Hygiene & Tropical Medicine and UCL Institute of Child Health suggests that many parents with obese children may not recognise that their child is overweight, unless they are at very extreme levels of obesity.
The study claims parents were more likely to underestimate their child's weight if the child was male or if they were black or south Asian, or from more deprived backgrounds.
The researchers explained that parents' underestimations may be caused by a fear of being judged or an unwillingness to label a child as overweight.
Several famous London landmarks lost their illuminations for an hour last night as part of a charity campaign to highlight climate change.
Read the full story ›
London Zoo is welcoming a new troupe of ring-tailed lemurs. Visitors will be able to walk through the enclosure and watch them up close. The animals are classified as endangered and the zoo wants to provide an insight into the threats they face in the wild.
As internet sales of human breast milk rise in Britain, experts have warned of the milk's "serious health risk" to babies.
Read the full story ›
Load more updates