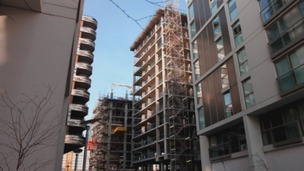 Luke Hanrahan has been investigating what's behind London's housing shortage and the impact it's having on those who live here.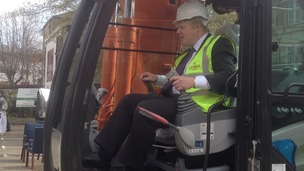 The mayor believes the economic recovery should force developers to rethink their commitment to social housing.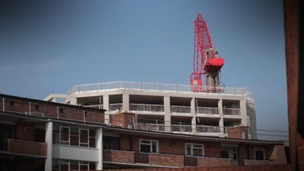 The jury is still out on the Help to Buy scheme, designed to help people take their first steps on the property ladder.
Live updates
Half of Londoners 'expect renting to become the norm'
Londoners are becoming increasingly pessimistic about getting on the property ladder, with 50% saying Britain is becoming more like other places in Europe where renting is 'the norm'.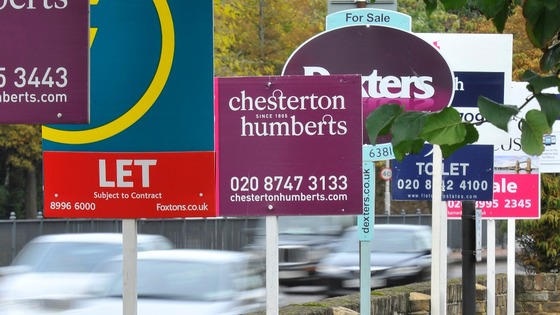 A new report by Halifax also found that 83% of potential homeowners in the capital are unwilling to sacrifice the quality of accommodation they currently live in order to save up for a deposit.
The report also found that one in five young people aged 23 to 27 still have no desire to own their own home, despite the introduction of the Government's Help to Buy scheme. The scheme has previously struggled with uptake in the capital, where the average house price is now £458,000.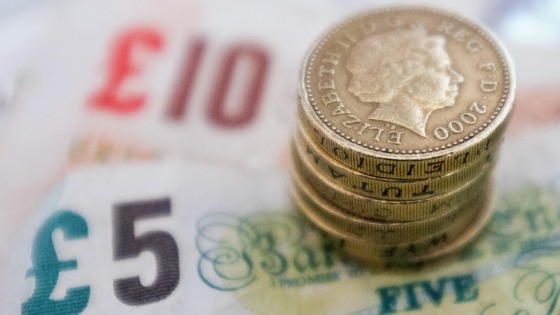 Islington has one of the highest levels of personal loan debt per head in Britain, according to new figures.
The postcode sector of EC1V 2 in London, which covers Islington in north London, has the second highest level of personal debt per head at £2,188 putting it just behind Bath in the list.
The figures, released jointly by the British Bankers' Association (BBA) and the Council of Mortgage Lenders (CML), also revealed that one quarter of Britain's £897 billion mortgage debt is owed by people in London.
Advertisement
Food, Heat or Rent? The crisis for London renters
A new survey has shown that 2 in 5 private renters in London have to cut back on food and heat in order to pay their rent. According to campaign Generation Rent 42% said they had to limit their heating while 41% cut back on food.
London has 2 million private renters. 1.5 million people, almost 75% said that they rent because they cannot afford afford to buy their own property. Despite high costs conditions remain poor for many renters. 31% are living in properties with unacceptable dampness.
Landlords are often unsupportive of their tenants with 40% of renters saying their landlord does not care about their living standards.
Special series - Housing: A Capital Crisis
There's 8m people living in London and rising, there will simply never be enough so called affordable homes for them all #capitalcrisis
Special series - Housing: A Capital Crisis
Forget about building plush penthouses. Get back to building affordable housing for Londoners to live in #capitalcrisis
Special series - Housing: A Capital Crisis
@ronkephillips @itvlondon welcome to Bunhill Ward, Islington prices well beyond peoples reach for one bed new build prices start at 600K
Advertisement
Special series - Housing: A Capital Crisis
#capitalcrisis what about those of us working for as little as £17,000 per annum? Surely you can see we are in a dire position.
Special series - Housing: A Capital Crisis
#capitalcrisis The slums of the 50's & 60's in the East End are now millionaires row! Who can afford to live there now? Only the rich!
I'd love to live on the river in Putney. Can't afford it. I live in a cheaper area. You can't always get what you want. #capitalcrisis
Special series - Housing: A Capital Crisis
@itvnews Time to bring empty houses into use that have been sat on by Companies and rich individuals.#CapitalCrisis
@itvlondon #capitalcrisis Social housing is the way, via the 5yr rule they get chance to save up and then take these 'affordable' houses..
It'd be nice to hear talk of garden cities for the north too but job creation is more important. Less London-centric policy. #capitalcrisis
Special series - Housing: A Capital Crisis
Thnx to #helptobuy I have a property in Greenwich, without it that would've never happened. Instead of wasting money on rent #capitalcrisis
#capitalcrisis we have on average 2.700 empty homes in each borough .peopleb4profit Councillors will take back 2 use 4 local homes need
Load more updates