The bridge is a substantial structure, set in one of the most sensitive and open locations in central London.
Read the full story ›
The online guide offers easy, moderate or fast options. But some busy junctions are given the same risk rating as a quiet backstreet.
Read the full story ›
Advertisement
Wealthy businessman Ivan Massow wants to succeed Boris Johnson at City Hall in 2016.
Read the full story ›
The bridge at Stockley in west London will will connect Heathrow Airport with the main Crossrail line from Reading to Shenfield.
Read the full story ›
The Mayor of London has the power to make a profound and lasting difference to the lives of millions of Londoners, and I've made no secret that I've been preparing my plan. But my fervent belief is that London's best hope for a better future is a Labour Government, so all of my campaigning energy is directed towards helping our Labour candidates in marginal seats win in 2015.

Applications to be Labour's candidate for Mayor of London don't open until after the election, so that is the appropriate time for a formal declaration. I'm standing down as MP for Dulwich and West Norwood so that I can fully prepare for meeting that challenge, and I intend to bring a plan for London that will be bold, ambitious, and will meet the aspirations of all Londoners
– Dame Tessa Jowell, Dulwich and West Norwood MP
The former Olympics Minister Dame Tessa Jowell has said she is planning to stand for Mayor of London at the election in 2016. The Dulwich and West Norwood MP has already announced she will be quitting the House of Commons at the next General Election.
Advertisement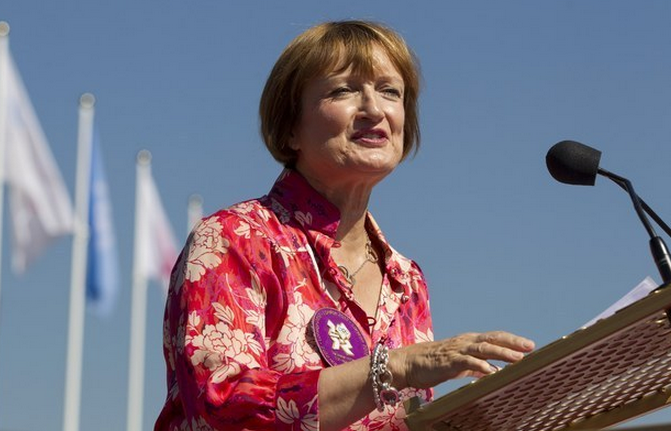 Around 100 protesters from the Occupy movement have gathered at Parliament Square calling for "real democracy now".
The Labour MP who resigned from the shadow cabinet after her white van Rochester tweet has said she "got it wrong" as a flag of St George was tied to railings outside her London home.
Emily Thornberry, the former shadow attorney general, stood down after facing criticism for her photo that appeared to ridicule a Rochester home with three large England flags draped across the front of the house.
The Islington South MP spoke to reporters outside her house before cycling off to Parliament.
Labour revealed that Emily Thornberry had spoken to leader Ed Miliband a second time following her initial apology.
A party source said: "Ed and Emily had a second conversation.
"She thought the right thing to do was to resign. Ed agreed."
Load more updates