Met Police chief Sir Bernard Hogan-Howe said that one of the objectives of today's terror training exercise in London is to "learn from the mistakes we're bound to make."
"Best we make them today in an environment which we don't have terrorists that make them when we do," he said.
Emergency services from over 14 London agencies are taking part in a major training exercise across the city.
There have been reports of rapid gun fire in the simulated terror attack from passers by in the Aldwych area.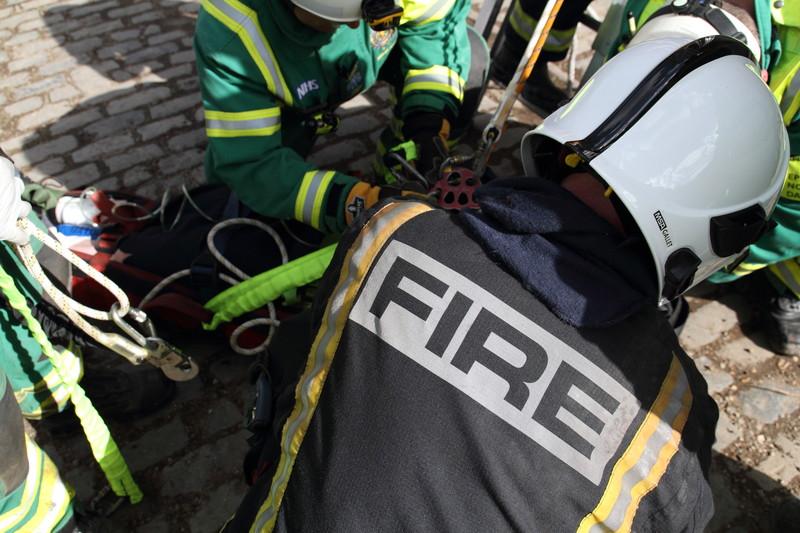 Advertisement
Police have warned there will be some disruption across the city today as they hold a major terror training exercise.
More than 14 different organisations and agencies are taking part in the exercise, which will take place around the disused Aldwych underground station in Surrey Street, WC2.
A "very realistic" mock terrorist firearms attack is being staged in London today and tomorrow to test the emergency services' response.
The exercise has been in the planning since January and will involve a number of locations, the Metropolitan Police said.
Deputy assistant commissioner and director of the exercise Maxine de Brunner said the Charlie Hebdo attack in Paris and the hostage-taking siege in Sydney had an "influence" on the test.
Exercising is a vital part of our preparedness to respond to any major incident in London.

It helps us to ensure that we and all our partners are (as) ready as we can be for whatever might happen.

...We've carefully planned the live play elements of this exercise to make sure that any disruption to the public is kept to a minimum.
– Deputy assistant commissioner Maxine de Brunner
The Met said the test was in no way connected or prompted by the massacre in Tunisia last week.
More than a thousand officers from the Met will participate, but policing levels across London will remain unaffected by the exercise.
Some activity will be "highly visible and audible" to the public, as elements will be "noisy," the Met said.
Police, emergency services, intelligence agencies and transport staff and agencies are taking part in a training exercise to test London's robustness to the event of a terrorist firearms attack.
Exercise Strong Tower has been planned since January, and will take place at different site across the city - including at Aldwych station close to the strand.
A man has been charged with inciting racial hatred ahead of a proposed demonstration in Golders Green next weekend.
Joshua Bonehill, of Hudson Road, Yeovil, was arrested in Somerset on Thursday in an operation with Avon and Somerset Police, the Met said.
The arrest is part of an operation ahead of a planned march by a number of far right groups in the area, where a large percentage of the population are Jewish.
Officers continue to assess all information and intelligence available in relation to the proposed demonstration and speak with the organisers to ensure an appropriate policing response is in place.

We are aware of concerns in the local community about the negative impact this proposed demonstration may have on them. We are working with residents to ensure that people can exercise their rights in a way that is lawful, while minimising this impact.
– Met Police.
Advertisement
The MP was immediately declared bookies favourite to replace Boris Johnson next May.
Read the full story ›
Brooks confirmed to ITV London that his name is on the list of nominees hoping to be the Liberal Democrat candidate.
Read the full story ›
Thousands are expected to march through the streets of London later to protest against austerity.
The Government faces its first big public protest since the election with politicians, union leaders and celebrities expected to join the demonstration.
Organisers say the protest will be the biggest event of its kind for years, with people travelling across the UK to march from the City of London to Westminster, where a rally will be held.
The British public could face a huge bill to repair the Palace of Westminster, unless MPs and peers agree to move out, a report has found.
Read the full story ›
Load more updates