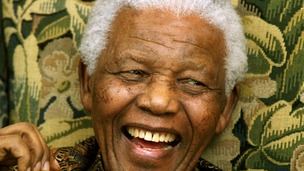 The Archbishop of Canterbury has spoken at a special service at St Martin-in-the-Fields in Trafalgar Square, remembering Nelson Mandela.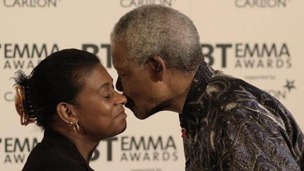 Mr Mandela's key moments in London include Baroness Lawrence crediting him with helping their efforts to get justice for Stephen.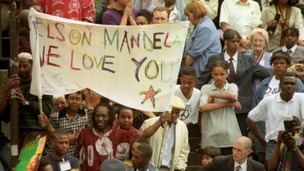 Images of Nelson Mandela's many visits to the capital.
Live updates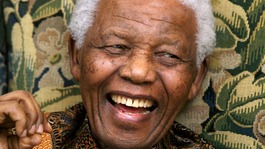 Nelson Mandela was a towering figure of utter integrity who will be remembered as the greatest African.
Read the full story
Parliament to pay tribute to Mandela
National
A statement posted on the Nelson Mandela Foundation website reads:
We know all South Africans and indeed the world join us in this profound sense of loss and sadness on the death of our beloved Founder, Nelson Rolihlahla Mandela.

Our deepest sympathies and heartfelt condolences are with the Mandela Family and friends at this time.

Let us stand together now and in the days ahead, and do what needs to be done to honour with dignity Tata Madiba.

We know you share with many of us the same passionate wish to see Nelson Mandela's legacy being kept alive and made available to the world.

His legacy lives on in all of us – it is in our hands now.
– Nelson Mandela Foundation
Advertisement
Parliament to pay tribute to Mandela
National
Nelson Mandela spent almost 27 years of his life behind bars, breaking rocks in a quarry on Robben Island and sleeping in a cell measuring six by eight feet.
His time in prison had a huge impact on his family and his first marriage, but it also changed the lives of his fellow prisoners and even his guards.
James Mates reports on Mandela's long walk to freedom: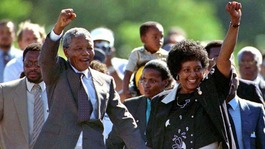 Nelson Mandela was one of the most recognisable and well-known men on Earth. Here are some highlights.
Read the full story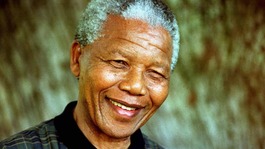 Parliament to pay tribute to Mandela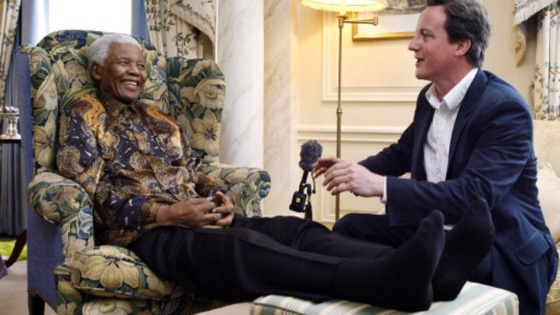 Mr Cameron has signed a book of condolence at South Africa House in London.
He wrote: "Your cause of fighting for freedom and against discrimination, your struggle for justice, your triumph against adversity - these things will inspire generations to come.
"And through all of this, your generosity, compassion and profound sense of forgiveness have given us all lessons to learn and live by."
He ended his message with a quote - "Blessed are the peacemakers for they shall be called the children of God."
He signed off with his name and "London Dec 6 2013".
Advertisement
Parliament to pay tribute to Mandela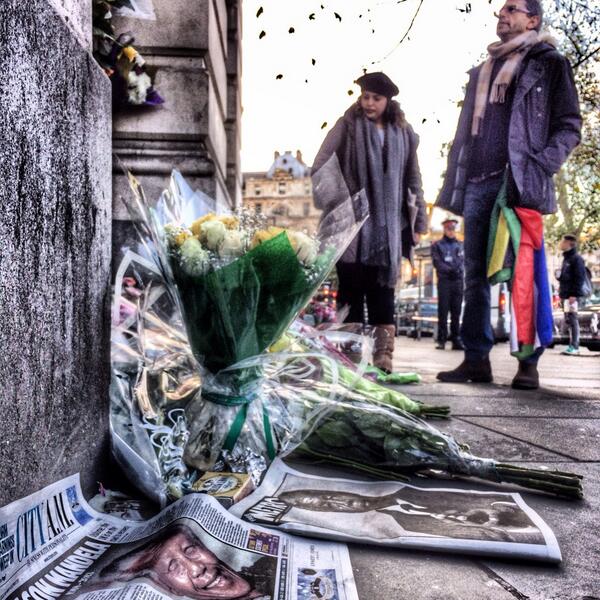 Parliament to pay tribute to Mandela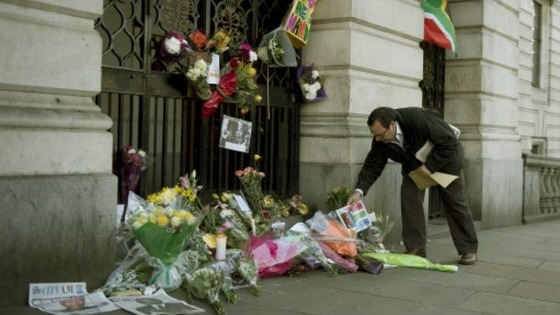 Floral tributes are mounting at the statue of Nelson Mandela in Parliament Square today.
Parliament to pay tribute to Mandela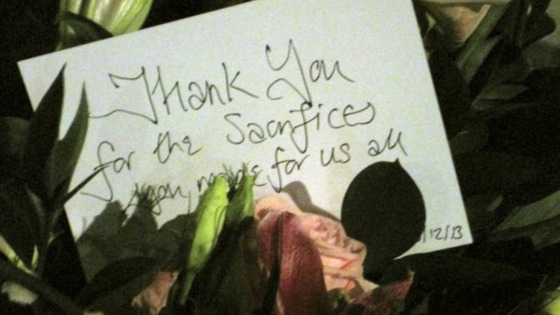 South African President, Jacob Zuma, broke the news last night.
In a televised address, Mr Zuma said:
"Our nation has lost its greatest son. Our people have lost a father.
"What made Nelson Mandela great was precisely what made him human. We saw in him what we seek in ourselves."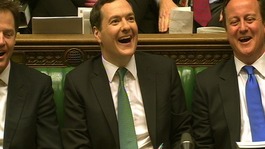 There is little doubt that George Osborne wanted the headline of the Autumn Statement to be; 'growth is up, up, up'.
Read the full story
Load more updates