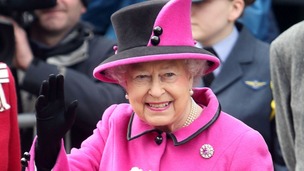 Buckingham Palace says Queen Elizabeth II will celebrate her 87th birthday privately.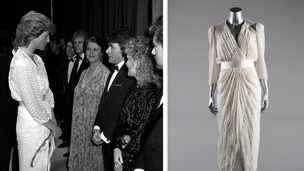 Dresses that were worn by Princess Diana were put up for auction.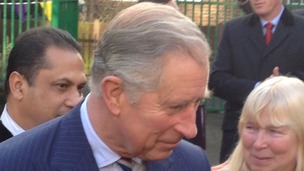 The Prince of Wales and The Duchess of Cornwall have visited community volunteers in Bethnal Green and Peckham.
Live updates
New Queen portrait on display
Meeting the Queen was an 'extraordinary experience'
Australian born, London based artist Ralph Heimans explains how he worked with the Queen during their meeting to get the right mood for the piece.
New Queen portrait on display
Portrait bought by Westminster Abbey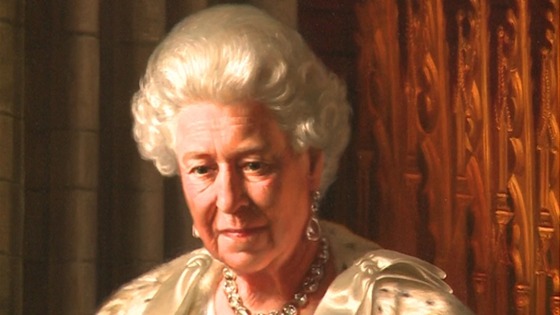 Ralph Heimans' portrait of Her Majesty The Queen, depicted standing on the Cosmati pavement in Westminster Abbey, will go on public display for the first time in London as part of the Abbey's celebrations for the 60th anniversary of her coronation.
In a rare act of acquisition, Westminster Abbey has acquired the painting: The Coronation Theatre: Portrait of Her Majesty Queen Elizabeth II by the Australian-born London-based artist.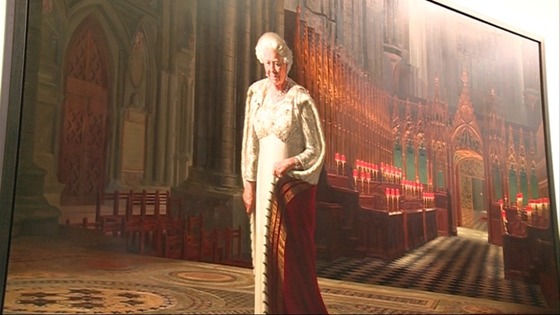 The painting was the only official portrait of The Queen unveiled during the Diamond Jubilee Year and has to date only be shown at the National Portrait Gallery of Australia, Canberra.
It will be on display from 2pm today until Friday 27th September.
The ambitious and large-scale, 9 x 11ft, painting depicts The Queen in a unique and highly symbolic setting - the Sacrarium of Westminster Abbey, sometimes described as The Coronation Theatre.
It is an imagined scene set at night in Westminster Abbey showing The Queen in a moment of solitary reflection, standing on an exceptional representation of the intricate mosaic patterns of the 13th century Cosmati pavement.
The Queen is pictured wearing State Dress, including the crimson velvet Robe of State, which she wore to Her Coronation on 2nd June 1953.
Advertisement
Recognition for Blitz charity
Service marks war charity's achievements
Camilla is one of the guests at a service marking the 75th anniversary of a charity set up to help people during the Blitz. The Royal Voluntary Service was founded in 1938 as the Womens Voluntary Services for Air Raid Precautions.
It was formed to help recruit women into the ARP movement assisting civilians during and after air raids by providing emergency rest centres, feeding, first aid, and perhaps most famously assisting with the evacuation and billeting of children.
Gnomes at Chelsea Flower Show
Prince Harry gives Queen Chelsea tour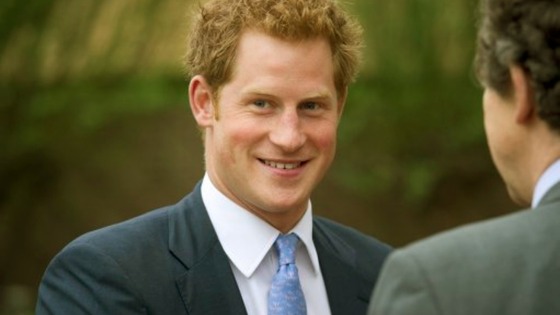 It was a family affair today as Prince Harry showed the Queen around his charity Sentebale's garden at the Chelsea Flower Show.
The prince welcomed his grandmother into the garden moments after also giving the Prince of Wales, Duchess of Cornwall and Duke of Edinburgh a guided tour.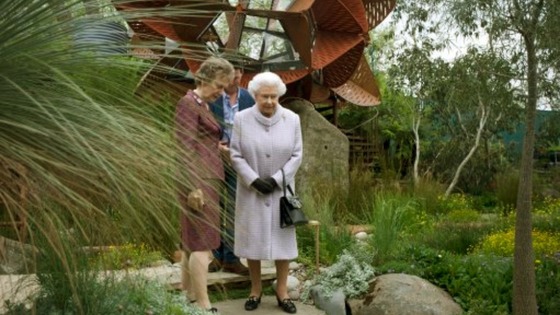 Boleyn play opens at Tower
Anne Boleyn and the Tower of London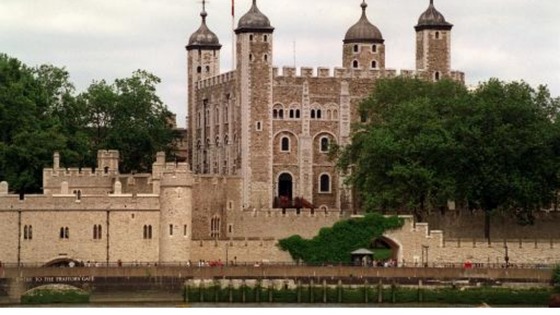 Anne was born between 1501 and 1507, daughter of courtier and diplomat Sir Thomas Boleyn and Elizabeth - daughter ofthe Duke of Norfolk.
In 1522 Anne became lady in waiting to Henry VIII's wife Catherine of Aragon. Henry was tired of his wife - she hadn't produced a male heir - and he showered Anne's family with gifts and titles and asked the Pope to annul his marriage but the Pope refused.
Henry's hand was forced when Anne becamepregnant in 1533. Henry turned his back on the Catholic church, passed the Actof Supremacy and declared himself head of the English Church and the pair weremarried in a secret ceremony. Anne gave birth to Elizabeth - the future Queen.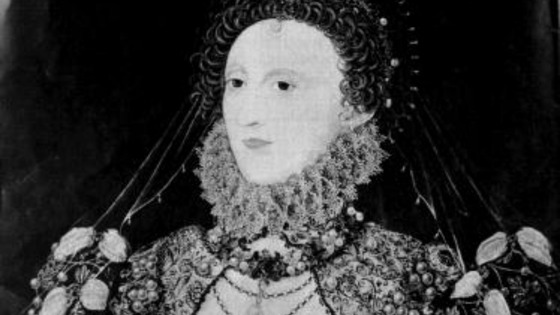 Anne had two subsequent miscarriages - one aboy - and Henry, desperate for a male heir decided their marriage was cursedand moved on to Anne's lady in waiting, Jane Seymour.
Three years after their marriage, Anne wasaccused of witchcraft and arrested on adultery charges with 5 men - one her ownbrother, Lord George Rochford - and sent to the Tower of London.
Just weeks later, on 19th May, Anne wasbeheaded by a French swordsman, having been spared the axe. She became the firstQueen to be publicly executed.
Her final words, rather than deny her guilt,were in praise of King Henry VIII, stating that, "a more merciful princewas there never: and to me he was ever a good, a gentle and sovereign lord."
Boleyn play opens at Tower
Play tells story of Anne Boleyn's 'incestuous' relationship with brother
Suffolk theatre company Red Rose Chain bring Fallen in Love; the story of Anne Boleyn's apparently incestuous relationship with her brother to the site of Anne's trial, execution and final resting place: the Tower of London.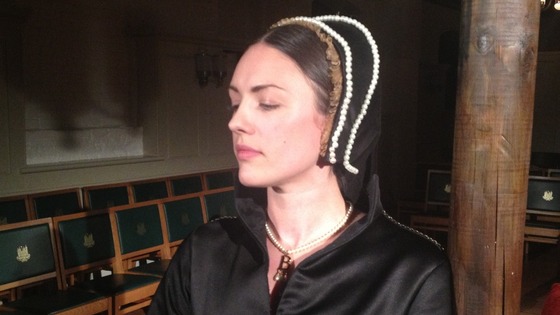 The unique theatrical event runs from today to June 16 and will be performed in the Banqueting Suite of the New Armouries.
Jim Malarkey, Head of Visitor and Commercial Services at the Tower of London says:
"Historic Royal Palaces are pleased to welcome Red Rose Chain Theatre Company to the Tower of London for their acclaimed production of Fallen in Love.
The Tower is, of course, the place where Anne Boleyn spent her final days and her bones still rest at the Tower, buried in the Chapel of St Peter ad Vincula.
Her love life was in part her downfall, presenting Henry VIII with a convenient and almost certainly contrived reason to persecute his Queen. Could there be a more appropriate setting for this wonderful play?"
Advertisement
Tudor and Stuart exhibition
16th and 17th century royal fashion on display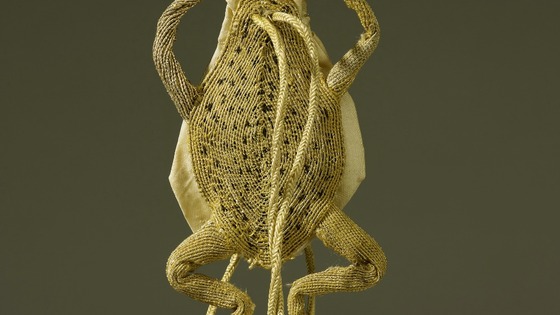 An exhibition exploring the sumptuous costume of British monarchs and their court during the 16th and 17th centuries goes on display to the public at Buckingham Palace on Friday.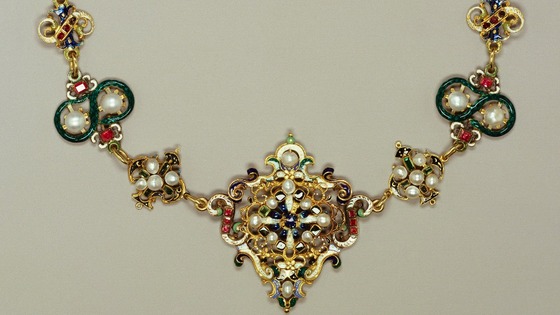 Among the exhibits is a blue silk garter ribbon believed to have been worn by Charles I who can be seen in the garment in the famous Anthony van Dyck portrait - which will also be shown in the exhibition.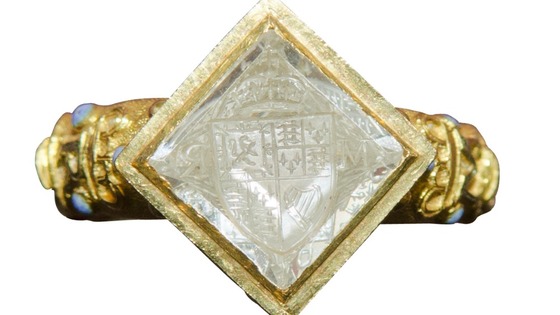 Other highlights include a diamond signet ring given by Charles I to his 19-year-old wife, Henrietta Maria, in around 1628 and a ruby and diamond pendant incorporating a miniature of Elizabeth I.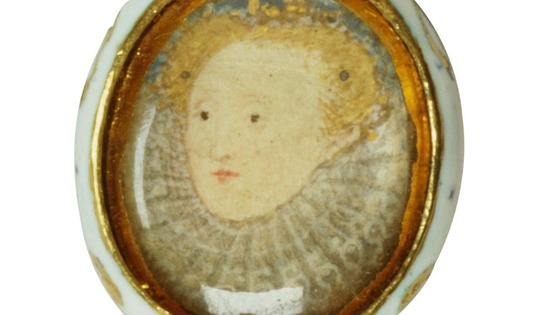 It is thought the pendant was presented to a courtier by the queen as a sign of favour and worn as an earring - an increasingly popular accessory for men towards the end of the 16th century when they were worn in one ear only.
The two pieces are particularly important as few items of jewellery exist from this period.
One of the more unusual exhibits is an enamelled gold box set with diamonds which Mary II kept her face patches in. In the 17th century, black fabric patches were stuck to the face to emphasise the creamy white skin of the leisured class and to conceal blemishes.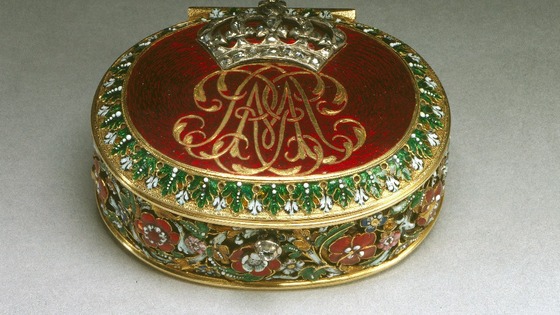 They were applied using saliva or adhesive and produced in a variety of shapes, from crescents and flowers to animals, with as many as seven worn at once.
The box dates from around the year of Mary's death from smallpox, which caused terrible scarring to the skin.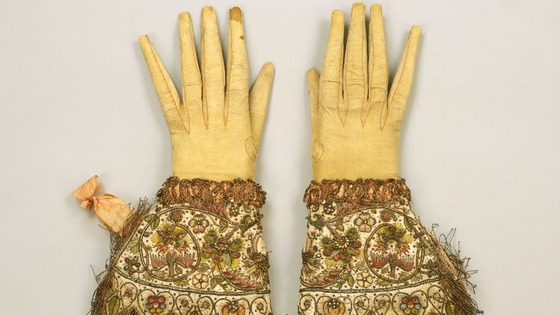 An ornate set of armour that belonged to the 13-year-old Henry, Prince of Wales in the early 1600s is also featured.
Works by Hans Holbein the Younger, Nicholas Hilliard and Peter Lely will also be on display along with drawings, garments and other accessories from the period.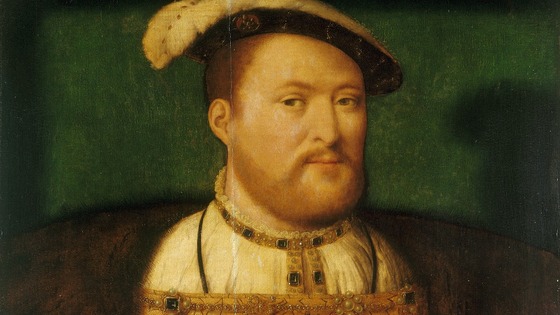 The exhibition, In Fine Style: The Art Of Tudor And Stuart Fashion, will open at the Queen's Gallery, Buckingham Palace, on Friday.
National
Queen visits injured troops rehabilitation centre
The Queen and the Duke of Edinburgh visited a rehabilitation centre in Surrey today, where dedicated staff nurse seriously injured servicemen and women back to health.
Headley Court has enjoyed a large number of royal visits in recent years with the Prince of Wales, Duchess of Cornwall, Duke of Cambridge and Prince Harry all acknowledging the work of staff and the sacrifices of the injured personnel.
ITV News Royal Correspondent Tim Ewart reports:
Read more: Queen visits military's leading rehabilitation centre
National
Queen visits military's leading rehabilitation centre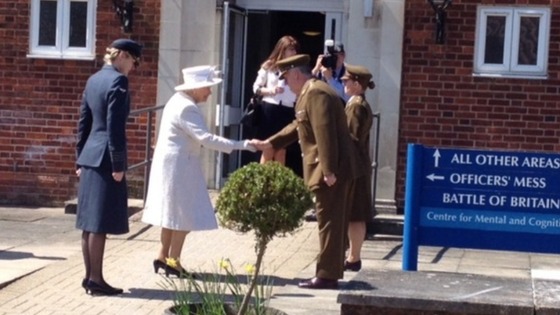 The Queen toured the military's leading rehabilitation centre for injured servicemen and women to learn about their long road back to health.
She was joined by the Duke of Edinburgh and the pair watched as amputee soldiers walked along obstacle courses on artificial legs or got to grips with manoeuvring wheelchairs.
The Queen was making her first visit to Headley Court in Surrey where Britain's battle casualties are sent for intensive rehab once their lives are out of danger.
National
Queen to meet patients at army rehabilitation centre
The Queen and the Duke of Edinburgh will meet patients at an armed forces' rehabilitation centre today.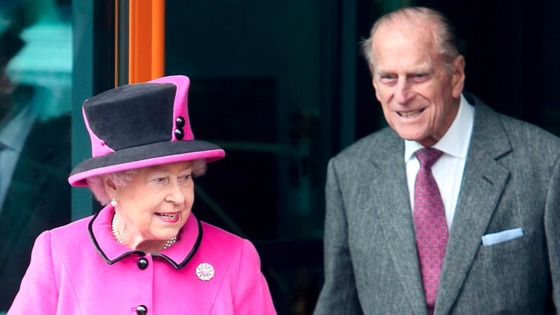 The royal couple will take a tour of Headley Court in Surrey, where combat casualties receive treatment and support to rebuild their military careers.
On their tour of the Defence Medical Rehabilitation Centre near Leatherhead, the royal visitors will meet nursing staff and patients before the Queen opens a refurbished unit.
Load more updates