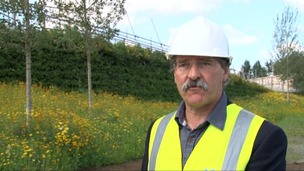 Architect John Hopkins- The man who designed the Olympic Park- will have a large oak tree planted in his honour.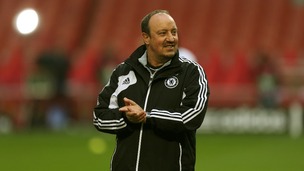 Rafael Benitez was not a popular choice to become Chelsea manager but he could lead them to a European trophy tonight.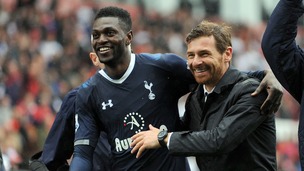 Emmanuel Adebayor slid home a late winner to lift Tottenham back above Arsenal into a Champions League qualifying position.
Live updates
Brentford have lost the League One play-off final at Wembley to Yeovil by two goals to one.
Brentford play for Championship promotion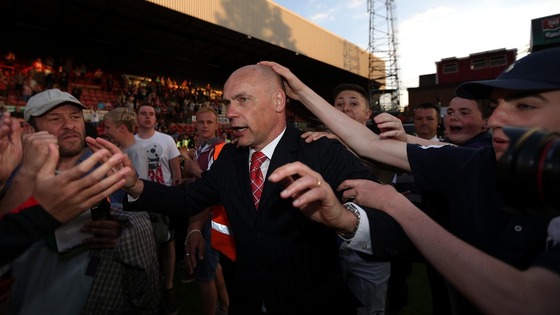 Brentford meet Yeovil at Wembley later today in the League One Play-off Final. A win for the Bees would mean a promotion to the Championship. The extension to Jake Bidwell's loan stay from Everton means he'll play in today's final match.
Advertisement
Olympic architect remembered
Olympic Park tree planted to remember landscape architect
The family of landscape architect John Hopkins have planted an oak tree in the Olympic Park to remember him. Mr Hopkins helped to design the park before the 2012 Games but died in January.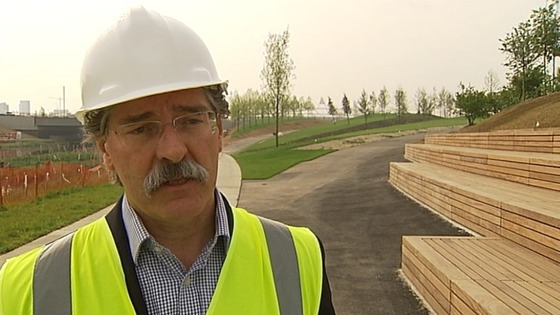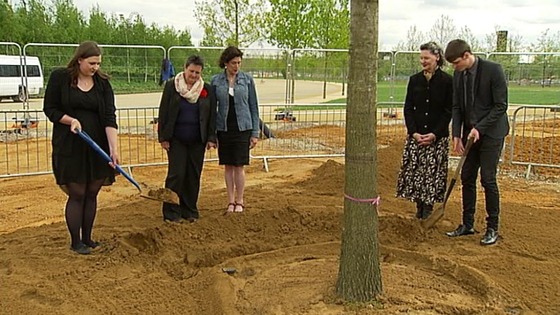 Premier League play-off to be held at Villa Park
The Premier League has decided that Villa Park in Birmingham will host a potential play-off between Arsenal and Chelsea if the two sides end the season level on points, goal difference and goals scored.
If that happens, the game will be played on May 26th to decide which club automatically qualifies for the Champions League group stage while the losers will have to go through a qualifying round.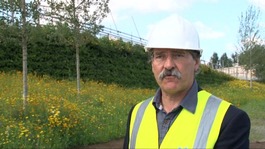 Architect John Hopkins- The man who designed the Olympic Park- will have a large oak tree planted in his honour.
Read the full story
National
Wiggins withdrawn from Giro d'Italia due to illness
Team Sky, who Sir Bradley Wiggins cycles for, has announced that the Olympic champion has "been withdrawn" from the Giro d'Italia due to a chest infection.
They tweeted:
The team's principal Sir Dave Brailsford said: "We monitored Bradley overnight and this morning we've withdrawn him from the Giro after consulting the team doctor. His chest infection has been getting worse and our primary concern is always the health of our riders.
"Bradley will return to the UK today for treatment and to rest and we hope to have him back on the road as soon as possible. As a passionate racer he wanted to continue but he is simply unable to do so on medical grounds."
Advertisement
David Beckham to retire
What's next for Beckham? Songwriting, says Noel
Noel Gallagher tells Lucrezia Millarini that David Beckham should take up songwriting now he has announced his retirement from football.
David Beckham to retire
National
Becks the schoolboy: His Essex County Schools ID card
The Essex County Football Association has tweeted a picture of a fresh-faced David Beckham's Essex Schools ID card: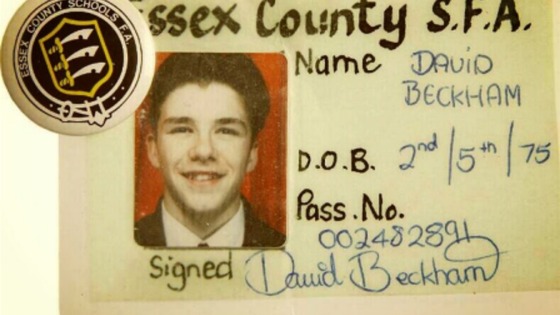 David Beckham to retire
National
No 10: Beckham a 'brilliant ambassador for this country'
The Prime Minister's view is that David Beckham has been an outstanding footballer throughout his career but not only that he has been a brilliant ambassador for this country, not least if we remember all the work he did on helping us win London 2012.

The Prime Minister's message would simply be to say: congratulations on a fantastic career.
– Number 10 spokesman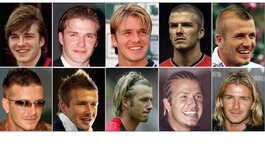 Hundreds of column inches have been dedicated to his many looks, here is a look back at some of the best (and worst) looks of David Beckham.
Read the full story
Load more updates