Mo Farah received a rapturous reception as he won the 3,000m at the London 2012 Anniversary Games.
The double Olympic Champion was cheered from the moment he took to the track to crossing the line in seven minutes 24.66 seconds.
The 32-year-old hit the front with two-and-a-half laps to go before striding away down the home straight to claim a commanding triumph at the Sainsbury's Anniversary Games.
The Londoner's time was the fastest in the world this year and another confidence boost as he builds up to the defence of his 5,000 and 10,000m titles at the World Championships in Beijing next month.
Farah has come in for heavy scrutiny after it was alleged Salazar, head coach at the Nike Oregon Project in Portland, had violated anti-doping rules.
The Briton has not been accused of any wrong-doing, while Salazar himself has strongly denied the allegations.
Jessica Ennis-Hill will compete in two events at the Anniversary Games today.
Day two of the games will see her taking part in the long jump and the 200m at the Queen Elizabeth Olympic Park. Her performance will help her decide whether to travel to Beijing next month for the World Championships.
Advertisement
The former England footballer is among seven applications being interviewed by senior Tory officials.
Read the full story ›
A further two Chelsea fans have been handed football banning orders for their involvement in a racist incident on the Paris metro.
Jordan Munday has received a three year banning order for contributing to disorder, racist singing and pushing a pedestrian.
Josh Parsons has been handed a five year banning order for playing a leading role in preventing the vicitim of racist abuse, Frenchman Souleymane Sylla, from getting on a train.
The pair were part of group of about 150 Chelsea fans travelling to a Champions League match in Paris when the incident took place in February.
A former policeman and human rights activist has been banned from football matches for five years for racially abusing and shoving a black commuter off a Paris Metro train.
Video showed Frenchman Souleymane Sylla repeatedly pushed off the carriage amid chants of "we're racist, we're racist, and that's the way we like it".
Richard Barklie, 50, was in a group of about 150 Chelsea fans travelling to a Champions League match in Paris when the incident took place in February this year.
A director with the World Human Rights Forum, Barklie admitted twice pushing Mr Sylla - but blamed the Parisian for using "aggression" and shouting as he tried to board.
District judge Gareth Branston said Barklie joined in the racist chanting of "John Terry is a racist and that's the way we like it".
And he said the former policeman "proved to be a menace" and had "demonstrated aggressive, disorderly conduct".
Formula One ace Lewis Hamilton was refused entry to the Royal Box for the Men's Wimbledon final because of a "misunderstanding" over the dress code.
The 30-year-old had shared a picture from the All England Club saying he was "honoured" to have been invited to watch the showdown between Novak Djokovic and Roger Federer from the Royal Box.
But Hamilton did not take his seat and left SW19 before Djokovic beat Federer in a four-set thriller.
The racing star's spokesperson confirmed that he was turned due to an "unfortunate misunderstanding regarding the dress code at Wimbledon".
"Lewis is very disappointed to have missed the men's final," he added.
Men who are invited to the Royal Box are expected to wear a tie, jacket and shoes.
In pictures posted before he left Wimbledon, Hamilton was wearing a hat but did not appear to have a tie or a jacket on.
A Wimbledon spokesman confirmed that the driver had left before the final ended, but would not comment directly on whether the driver's attire was to blame.
Advertisement
In terms of harnessing the enormous potential NFL has in this country, it seems Tottenham have made the first play.
Read the full story ›
Increased capacity – up from 56,250 to 61,000 with the largest single tier stand in the UK, increased to 17,000. http://t.co/3FDBsuNIFh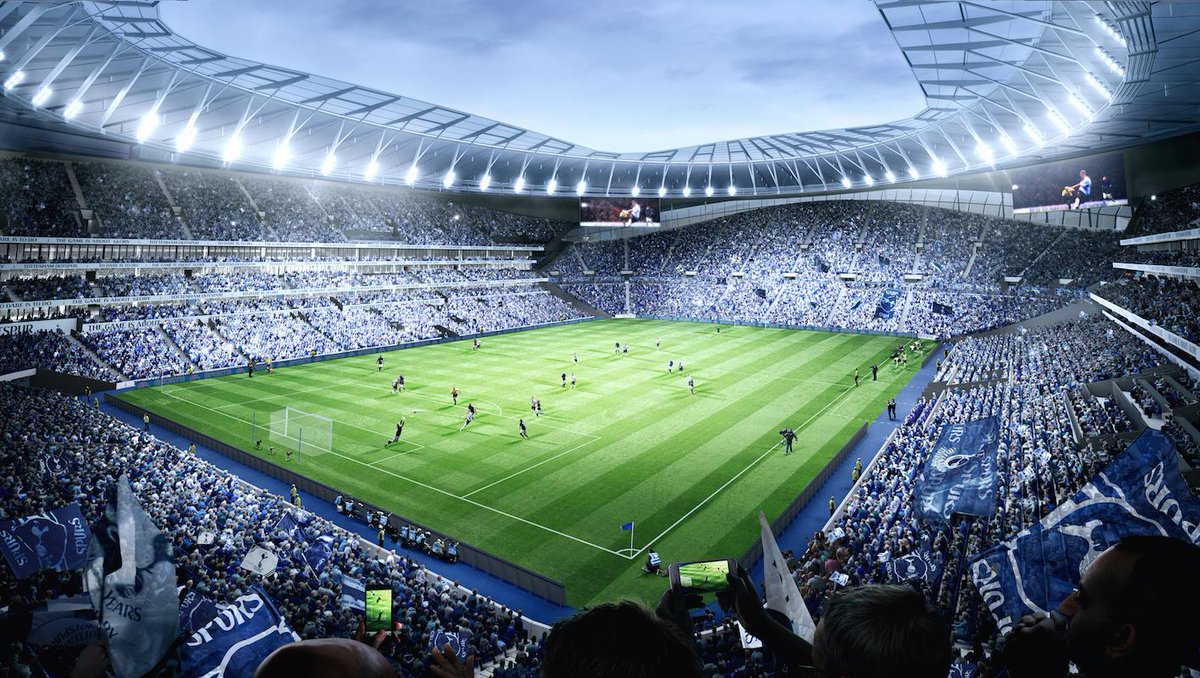 Tottenham Hotspur have confirmed their new ground will now have a capacity of 61,000.
The figure is an increase on the previous estimation of 56,250.
This comes following the confirmation the club have signed a ten-year agreement to host two NFL games per year at the new stadium, which will include a retractable pitch with a secondary playing surface for American Football.
Dame Tessa was Culture Secretary in Tony Blair's Labour government when London won the right to stage the 2012 games exactly 10 years ago.
Read the full story ›
Watford have signed Etienne Capoue from Tottenham for a club-record fee.
Capoue struggled to hold down a regular starting spot and is out of favour with Tottenham manager Mauricio Pochettino. He was linked with a move away in the January transfer window but potential reported deals fell through.
The midfielder made almost 200 first-team appearances for Toulouse after progressing through the youth ranks at the French club, and was nominated for Ligue 1's young player of the year award in 2013.
Capoue has featured seven times for his country since being handed a senior international debut in a friendly against Uruguay in August 2012. He has scored once for Les Bleus, in a 3-1 World Cup qualifying win over Belarus.
The promoted side have also been heavily linked with a move for another Frenchman from Spurs - Benjamin Stambouli - but so far there has been no update on apparent negotiations.
The 24-year-old defensive midfielder joined the north London club from Montpellier last September.
Load more updates