British astronaut Tim Peake is running a marathon on a treadmill in space so he can "join" runners in the London Marathon.
Women runners hit 25 mile mark in the London Marathon, says ITV News reporter Sejal Karia.
#LondonMarathon Women at 25 mile mark. Exciting too in Men's race, at 19 miles also between 2 contenders. Kipchoge & Biwott both from Kenya
Covering #LondonMarathon for #ITVNews. In Women's race, down to three to be first at finish line, between 2 Kenyans and 1 Ethiopian.
Advertisement
The London Marathon clear-up operation will remove over seven tonnes of rubbish, four tonnes of recycling and 40,000 plastic water bottles.
Read the full story ›
Astronaut Tim Peake's partner runner on earth Tyrone has kicked off on the London Marathon.
Sorry, this content isn't available on your device.
Astronaut Tim Peake has tweeted his London Marathon shadow runner Tyrone from space.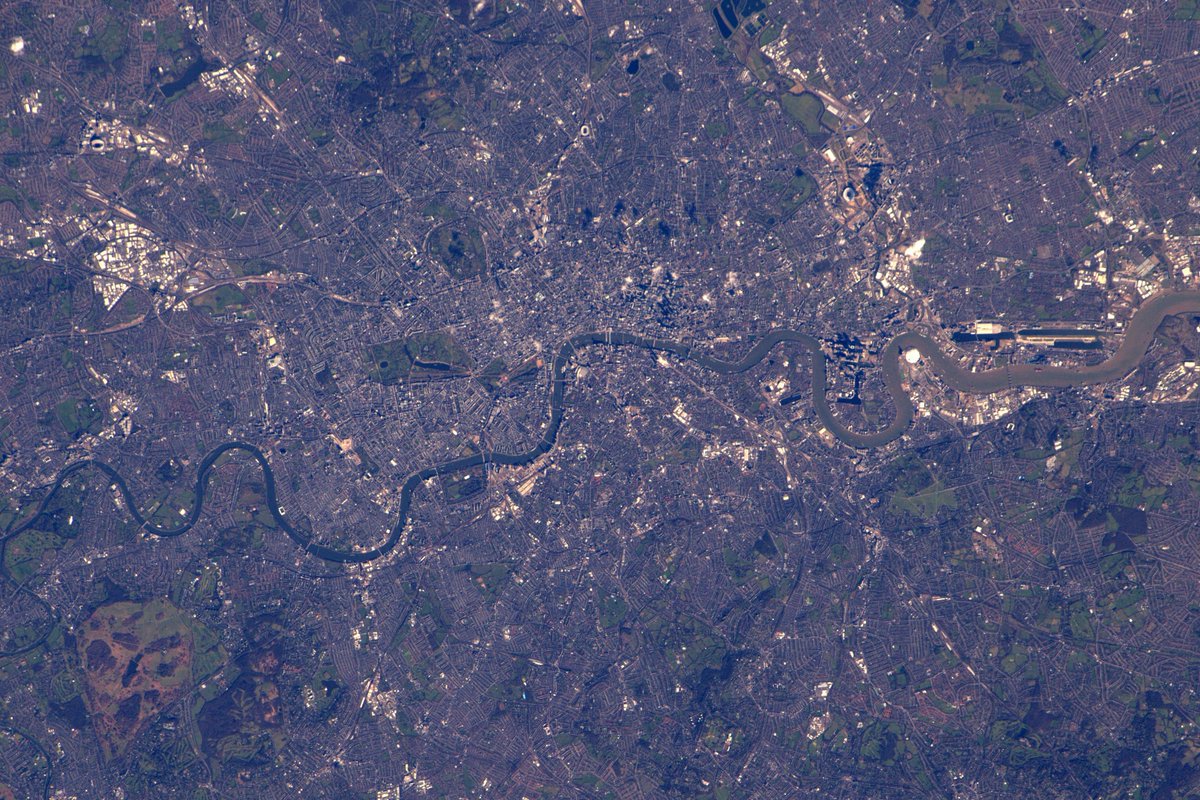 British astronaut Tim Peake has posted a picture of London from space as he prepares to join marathon runners today from a treadmill in space.
He posted a picture gearing up thousands of runners ready to take on the challenge today.
Peake will be pounding alongside them in a virtual marathon competed on a treadmill in the International Space Station.
Advertisement
There are 70 years between the oldest and youngest runners at this year's London Marathon.
Race veteran Iva Barr, 88, from Bedford, said the day feels "like being at the centre of a big street party". She will run her 20th London Marathon, raising money for disabled young people's charity Whizz-Kidz.
Rebecca Manners from Manningtree in Essex will celebrate her 18th birthday by running the route alongside her parents, in aid of VICTA, which supports blind and visually impaired children.
This year's runners face a chilly start and spectators are being urged to wrap up warm with a high of just 12C (54F) forecast for the day.
Astronaut Tim Peake will run 'alongside' those taking part in the London Marathon via a treadmill in the International Space Station.
Read the full story ›
ITV London has been told the Charlton owner Roland Duchatelet will not sell the club despite their relegation from the Championship.
Read the full story ›
The firm has slashed the odds in half to 4-1 from 8-1, while it is 100-1 that the race is cancelled.
Read the full story ›
Load more updates