Boat race stopped by protester
The 158th University Boat Race had to be restarted after a man swam into the path of the boats.
The Metropolitan Police is working with the organisers of the Olympic Games as well as protest groups to ensure that we facilitate lawful protest.

We will work with groups which wish to protest so their points can be made but without impacting on the running of the games.

We are confident that the plans we have in place will enable the delivery of a safe and secure Olympic Games.
– Metropolitan Police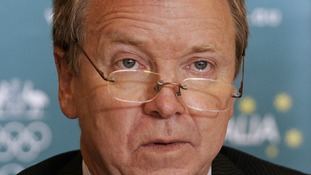 British Olympic Association chairman Lord Moynihan has said that security chiefs "can never completely remove" the threat of disruption.
Read the full story
Advertisement
Police have charged a man with a public order offence after "possibly the most dramatic Boat Race in history" was temporarily halted by a swimmer who appeared to deliberately cross the path of rowers.
Trenton Oldfield, 35, narrowly avoided the blade of an Oxford oar as he swam into the path of the vessels between the two and three-mile marker while the university crews were neck and neck on Saturday afternoon.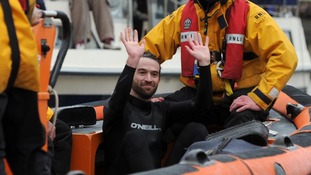 The 158th University Boat race had to be halted after a protester swam towards the boats.
Read the full story
The Boat Race's assistant umpire, Sir Matthew Pinsent, has said the race had to be stopped after the man was spotted in the water. The Olympic gold medallist said it would have been dangerous for the race to continue.
The swimmer who disrupted the boat race is reported to be named Trenton Oldfield. He posted a blog beforehand announcing his plans and saying it was a protest against elitism.
Advertisement
Police said the swimmer in the Thames who brought the Boat Race to a temporary halt has been arrested on suspicion of a public order offence and is being held in custody at a west London police station while inquiries are carried out.
Dr Woods of Pembroke College was being treated by the medical crew but was said to be conscious and sitting up.
One of the Oxford rowers was carried out of the boat after he collapsed at the end of the race.
Medic Alexander Woods, 27, was lifted from the bow.
Because of this, there was no presentation to the winning team.
The University Boat race restarted but Oxford broke an oar a few seconds later following a collision between the boats. Cambridge raced away to win comfortably.
Load more updates
Back to top