Emergency Landing at Gatwick
Flights in and out of Gatwick were suspended today after an aircraft was forced to make a full emergency landing due to a "technical issue."
The Virgin A320 had left Gatwick bound for Orlando when it had to return to make the landing.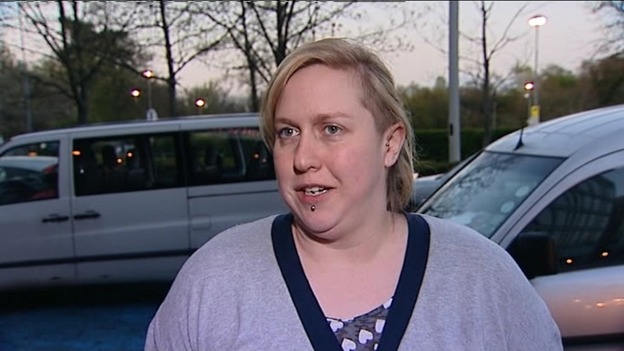 Passenger Emily Alner has described the Airbus A330-300 's emergency landing as a "very sharp stop".
She says the pilot appeared "panicked" when the evacuation order was given and says the injuries she sustained (see pictures) were because the evacuation slide was nearly vertical to the ground.
See the video on the ITV National site.
South East Coast Ambulance Service NHS Trust has confirmed that fifteen people were taken to hospital after a plane made an emergency landing at Gatwick airport today.
Fourteen of the patients were taken to two major trauma centres - St George's Hospital and Royal Sussex County Hospital - suffering from suspected fractures.
Advertisement
A plane with 229 passengers on board was forced to make an emergency landing today at Gatwick Airport.
The Virgin Atlantic aircraft took off from Gatwick, bound for Florida.
But it had to turn back and land about an hour and a half later, after smoke was reported in the cabin.
Flights resumed, but there may be some delays & cancellations, before travelling please check with your airline for specific flight info.
Daisy Howarth's flight was on the tarmac bound for Cuba when a tannoy announced that the runway was closed because of an emergency landing. Hear the account she gave to ITV London: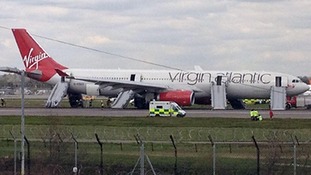 A Virgin flight had to return to Gatwick Airport shortly after take off to perform an emergency landing earlier due to a 'technical issue.'
Read the full story
Advertisement
Flights now resuming, we aim to return to normal operations asap, but are some delays, so please check with your airline for flight details.
We've re-commenced flights so arrivals and departures are slowly resuming, there will be some knock-on delays.
The plane is currently still on the runway at Gatwick Airport.
A statement from Virgin Atlantic confirmed that flight VS27 from Gatwick to Orlando had returned to the airport and been evacuated.
It said: "Due to a technical problem on board the aircraft, the captain decided as a precautionary measure to immediately evacuate the aircraft.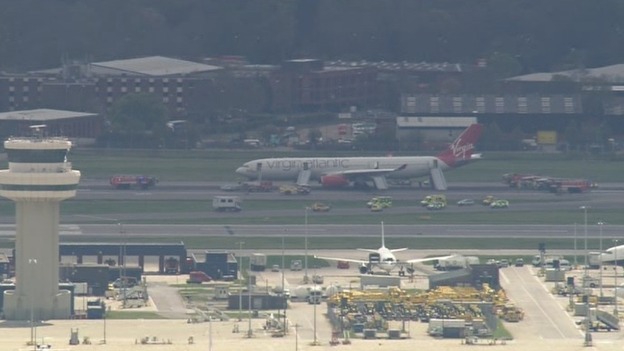 "Our teams at Gatwick are now looking after our passengers and assisting with their immediate requirements.
"The safety and welfare of our crew and passengers is Virgin Atlantic's top priority."
The airline said the Airbus A330-300 aircraft had 13 crew and 299 passengers on board.
Load more updates
Back to top