Queen Meets Scouts In Windsor
The Queen honoured hundreds of high-achieving scouts today, as they received the most prestigious award in scouting.
More than 600 youngsters were honoured by the Queen at Windsor Castle today, as she attended the annual scouting review.
The majority of the youngsters received their Queen's Scout Award - the highest a scout can achieve - while a small band of 50 youngsters received gallantry awards for demonstrating outstanding bravery in saving the lives of others.
Owen Griffiths, aged nine, from Northolt, west London, received the gallantry award for his swift response to his mother Lucinda having a stroke in their home.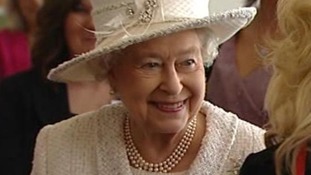 Advertisement
The Queen and the Duke of Edinburgh will meet scouts at Windsor Castle today, at the National Parade of Queen's Scouts.
The young people attending the parade have all achieved the Queen's Scout Award, the highest prize for youth achievement in the scouting movement.
Her majesty will be greeted by Bear Grylls, the Chief Scout.
Back to top