Diamond Jubilee Celebrations
The capital's Jubilee celebrations continue with a Royal picnic at Buckingham Palace followed by the Diamond Jubilee Concert. Yesterday hundreds of thousands of people lined the Thames to watch the Jubilee Flotilla.
Sermon from the Archbishop of Canterbury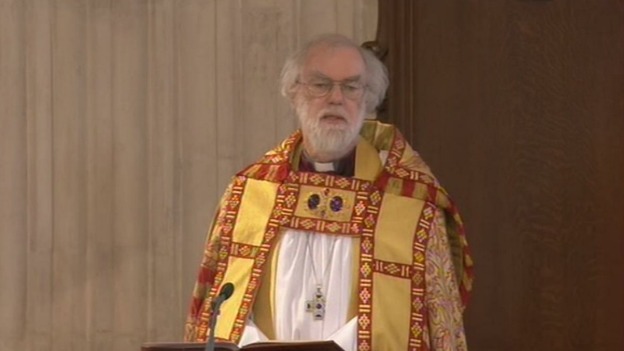 The Archbishop of Canterbury Rowan WIlliams is giving the sermon at the Diamond Jubilee service of thanksgiving.
PM gives reading from New Testament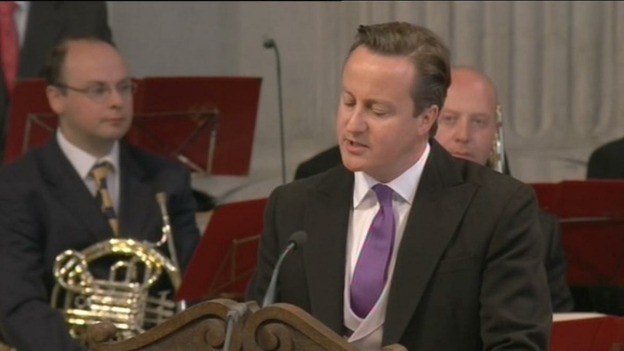 Prime Minister David Cameron gave the reading from the New Testament at the Diamond Jubilee service of thanksgiving in St Paul's Cathedral.
Advertisement
Guests' pride at lunch invitation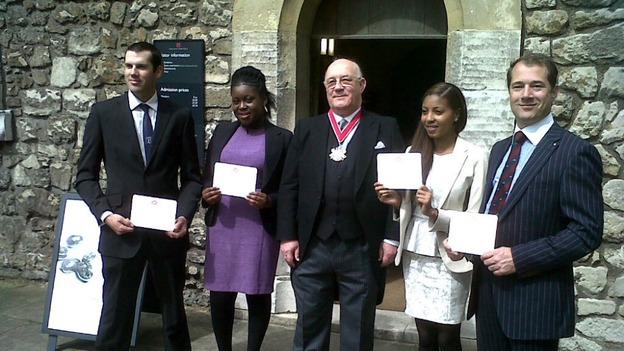 Tanya Whyte and other guests of Stephen Scott, Master of the Worshipful Company of Farriers, holding up their invitations to the Diamond Jubilee lunch.
The service of thanksgiving begins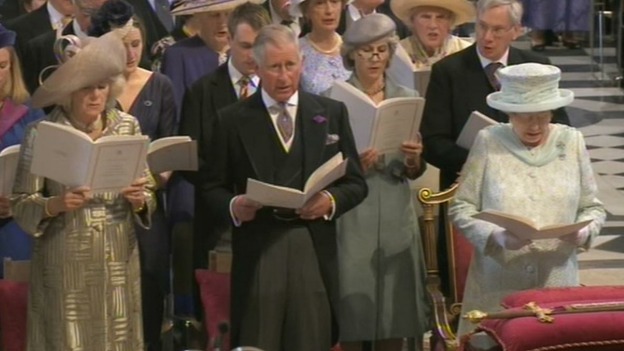 The Queen arrives at St Paul's Cathedral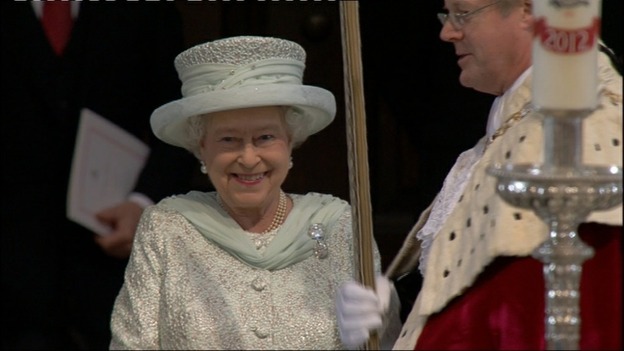 Well-wishers line the streets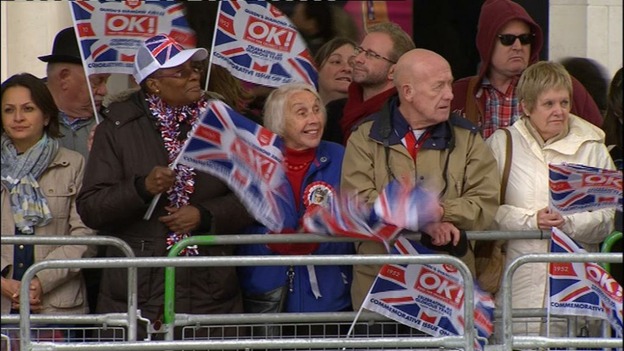 Advertisement
Queen accompanied by lady in waiting
Due to the Duke of Edinburgh's absence from today's events, the Queen is being accompanied in the state limousine by one of her ladies in waiting, Diana Marion, The Lady Farnham.
In the carriage procession this afternoon, she will be joined by the Prince of Wales and Duchess of Cornwall.
Prince Phillip is being treated in hospital for a bladder infection.
Queen departs from Buckingham Palace
The Queen has left Buckingham Palace and is now on her way to St Paul's Cathedral.
Parliamentary official ready for Queen's arrival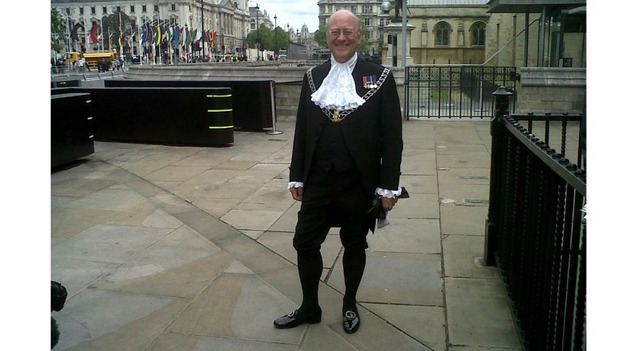 Yeoman Usher of the Black Rod, Col. Ted Lloyd-Jukes - resplendent in his tights - outside the Houses of Parliament ahead of the Diamond Jubilee luncheon in Westminster Hall.
Brixton horse club member to attend Jubilee lunch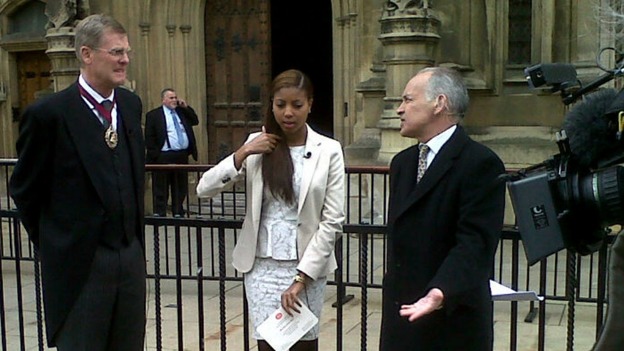 Tanya Whyte will be one of the 700 guests attending the Diamond Jubilee luncheon at Westminster Hall today. She is representing Ebony Horse Club in Brixton at the event.
Load more updates
Back to top