£70m Olympic loss for G4S
Security company G4S today said it will incur a loss of £70 million on its bungled Olympics contract, more than the £50 million previously estimated.
The Olympics Minister Hugh Robertson has said that the taxpayer will not pay any extra for Olympics security after the private firm G4S failed to provide enough staff. He also said that penalty clauses in the £57m contract with G4S would be activated.
Assistant Commissioner Chris Allison explains the size of the Metropolitan Police's operation to ensure the Olympics and Paralympics happen safely.
Advertisement
The Metropolitan Police force is to open its Special Operations control room for the Olympic Games later. The centre in Lambeth features the latest in security technology and closed circuit television.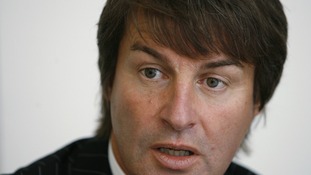 The boss of the government's Olympics' security contractor G4S has faced a dressing down from MPs for his firm's poor performance.
Read the full story
Embattled G4S boss Nick Buckles had told a committee of MP's that his firm took the contract to provide Olympic security to boost it's reputation, not it's profits.
Mr Buckles admitted that the debacle surrounding the contract was likely to count against the firm in future.
They also expect that as a result of the problems, they will make a loss of £50 million on the contract- a sum described by Mr Buckles as 'a huge amount' representing around ten per cent of the company's expected annual profits.
Read more on the ITV News website
Advertisement
Nick Buckles has told MPs he will consider paying bonuses for military and police personnel.
Asked by Labour MP David Winnick if it was a "humiliating shambles for the company", Mr Buckles said: "I could not disagree with you."
And asked if he agreed the reputation of G4S was in tatters, Mr Buckles said: "At the moment, I would have to agree with you."
He insisted the firm has had a good reputation "over the years", but added: "At the moment, it's not a good position to be in."
Mr Buckles said he told organiser Locog on July 3 that his firm experienced a shortfall over the weekend, in part due to its scheduling system not working properly.
It was monitored daily but it was not until an Olympics Security Board meeting, chaired by Charles Farr on July 11, that the firm said it was not going to meet its contract obligations.
Nick Buckles, the chief executive of G4S, today insisted he was the right person to make sure the firm delivered as many guards as possible despite the Olympics security debacle.
Coe is asked if there is a crisis over security? Coe: "Would I rather not be here, the answer is of course." @londontonight
Coe on security fiasco: "This has not nor will it impact on the safety of the games." @londontonight
Load more updates
Back to top