Olympic Transport
TfL is warning of road changes over the weekend.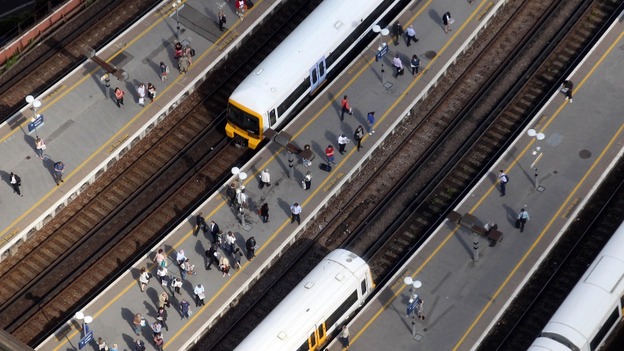 A busy London railway station will be closed to many departing passengers on Monday night due to the Olympics.
A potential clash between commuters leaving London Bridge and Olympic supporters arriving there has led to platforms one to six being exit only between 6pm and 10pm on Monday.
Passengers on services run by the First Capital Connect (FCC) and Southeastern train companies leave from these platforms for destinations including Brighton. Services run by the Southern train company from platforms 8-16 are not affected.
FCC is urging affected passengers to board trains at Blackfriars station, a 16-minute walk away, or nearby City Thameslink station.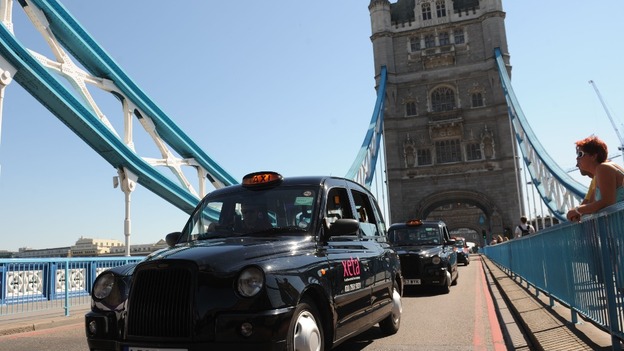 London taxi drivers are staging another protest today as part of their campaign against being banned from using Olympic traffic lanes.
The cabbies argue they should be able to use the lanes, which are available only to Olympics officials and athletes.
Advertisement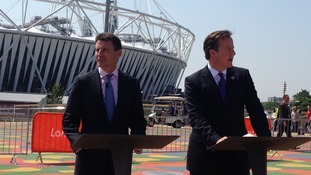 All through the Games Ben Scotchbrook will be out and about in London Tonight's very own black cab.
Where better to start than Heathrow, to see how mere mortals are making their way to the Olympic Park.
Follow it on twitter @OllyCab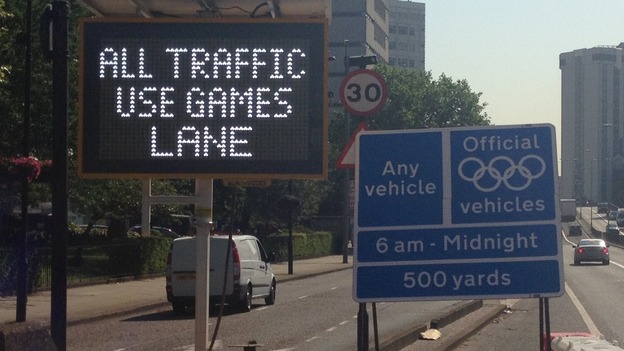 Some motorists admit confusion over whether to use the lanes or not
The Mayor of London, Boris Johnson, said
The early indications Iam getting suggest that the Olympic Route Network and the Games Lanes areworking well. Motorists will clearly take some time to adjust to new roadlayouts and the Games Lanes. However, we are making sure that when Gamesvehicle traffic is low, we are opening the Games Lanes to all traffic. Only around a quarter of the lanes are reserved for Games traffic this morningand traffic in central and inner London is down over 13 per cent.
With the Olympic Opening Ceremony now just a couple of days away, London's transformation into a massive sporting and cultural venue is virtually complete. As a result, at times our roads will be exceptionally busy. Our advice to motorists is clear and they are listening – avoid driving in central London, around the ORN and venues. Check the roadside electronic message boards which will advise if the Games are open to general traffic or not.
– Mayor of London, Boris Johnson
Advertisement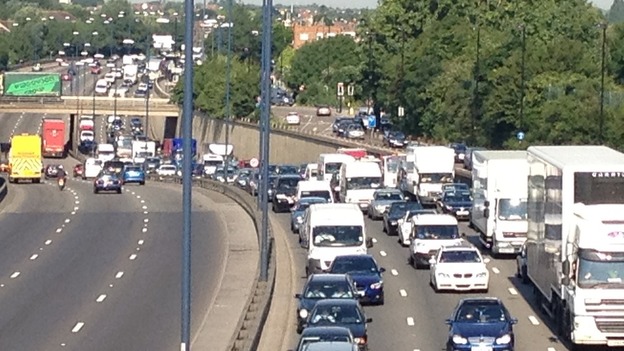 Traffic queuing on the A40 Eastbound at Perivale for the"choke point" at the start of the Olympic Route Network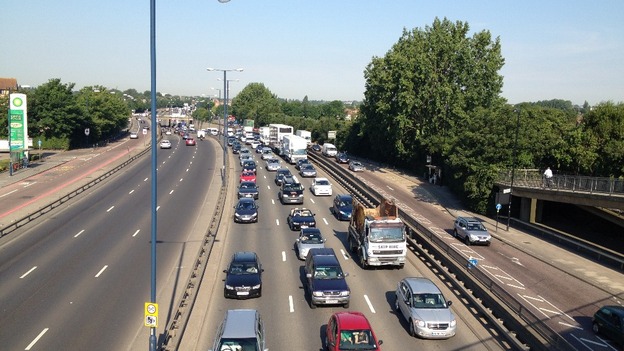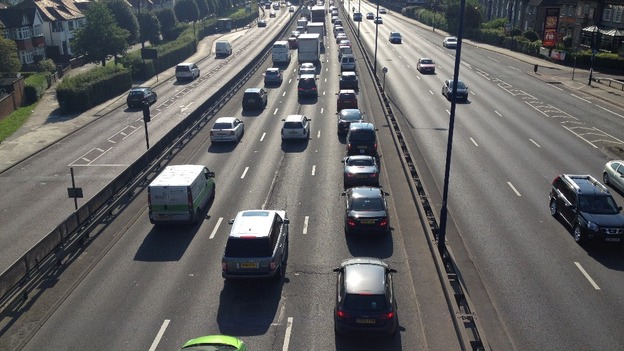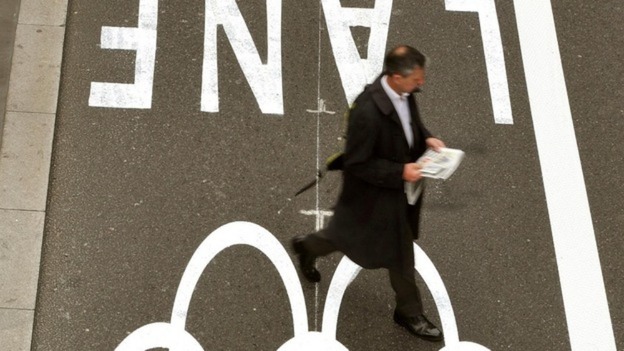 Drivers had to contend with Olympic traffic-only routes when 30 miles of games lanes came into operation today.
And those "ordinary" motorists going into the games lanes face fines of £130, while release fees for impounded vehicles could be £200.
The games lanes run alongside existing lanes in London and will be used by authorised "Olympic Family" vehicles.
These include vehicles used by athletes, Olympic officials and VIPs, the lanes came into force at 6am today, with 1,300 vehicles an hour expected to use them.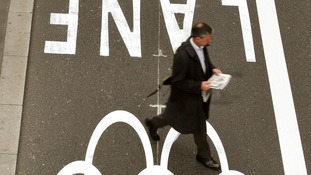 Transport for London has told motorists that Olympics alterations will have a big impact on their journey to work.
Read the full story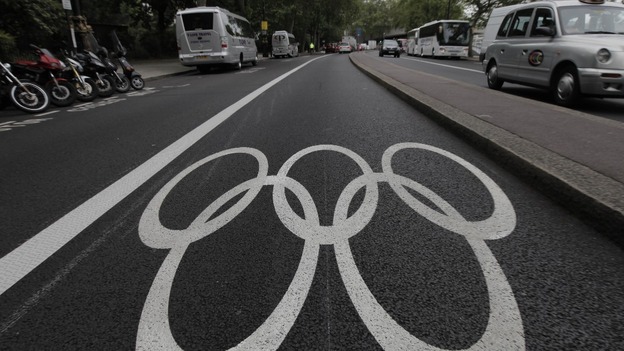 As the Olympics approaches, Transport for London is warning drivers to expect major changes to the road network from Monday.
Over the weekend, workmen will be installing temporary barriers across Central London and putting in three temporary pedestrian footbridges at Hyde Park Corner.
The official Games Lanes will not be activated until Wednesday but TfL is warning that "by Monday morning, London's road network will look and feel different". Drivers are advised to go to the official website to plan their route.
Load more updates
Back to top