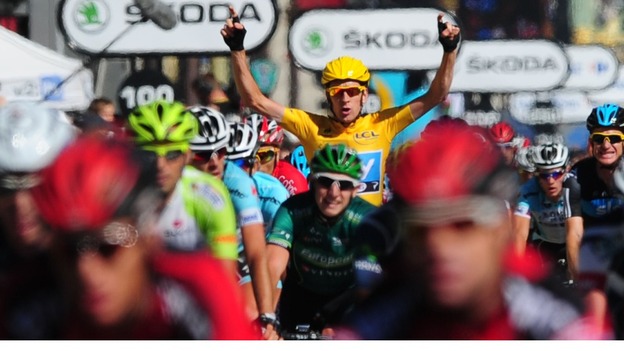 Bradley Wiggins made history today as he became the first British man to win the Tour de France. The 32-year-old punched his arms in the air and clapped as he crossed the finish line on Paris's Champs-Elysees.
Scores of jubilant cycling fans celebrated his win at the track where he first experienced the thrill of racing. Supporters cheered the 32-year-old to victory from the Herne Hill Velodrome, in south east London.
Wiggins grew up in the shadow of the venue after moving to London from Belgium as a boy and began his racing career at the 450m long track as a 12-year-old.
Prime Minister David Cameron said:
"To be the first person in 109 years to win the Tour de France is an immense feat of physical and mental ability and aptitude and I think the whole country wants to say well done, brilliant - the perfect backdrop and start to the Olympics."