Empty Olympic seats
The Olympic Games' organisers Locog have launched an investigation into empty seats at venues on the Olympic Park.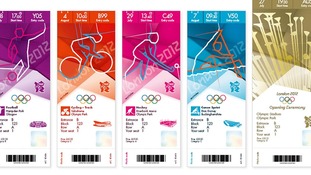 Liz Wickham goes online to see if she can get hold of some Olympic action following a series of complaints from viewers.
Read the full story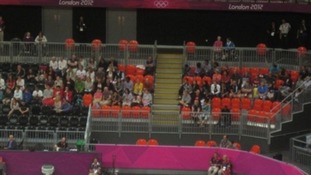 The British Olympic Association calls on the International Olympic Committee today to completely revamp its ticketing policy
Read the full story
Advertisement
More than two million spectators turned out to watch the first three days of London 2012, organisers said today.
Some 856,000 fans, including the football crowds and a "conservative" estimate of 500,000 for the road race, watched on Saturday, with a further 900,000 turning out on Sunday.
A further 370,000 spectators watched yesterday, meaning attendee rates for the three days were 86%, 92% and 88% respectively.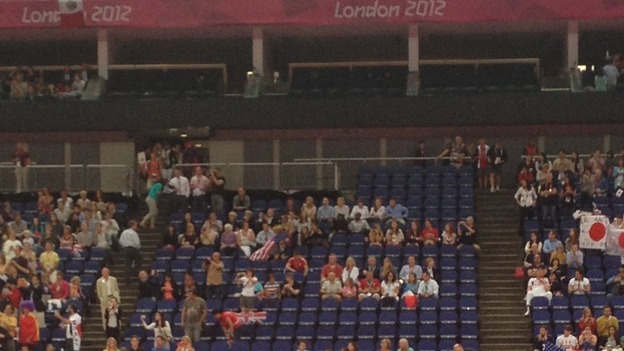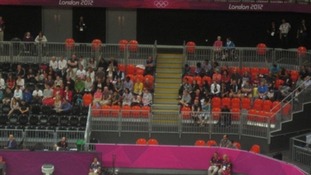 Some 3,000 Olympics tickets from international sports federations were "put back in the pot" last night and sold to the public.
Read the full story
Advertisement
LOCOG updated the meeting on the challenge around empty seating in the accredited areas and set out the measures being taken to address the issue.

This will obviously be kept under constant review on a venue by venue basis over the coming days to ensure that as many seats as possible are filled.
– LOCOG statement
LOCOG has said it has reclaimed 3,000 tickets from officials who are unlikely to use them, and sold them to the public today.
In its daily press conference, the Games organisers said they were approaching national Olympic committees on a "daily, session by session basis" in an attempt to ensure that more seats are filled.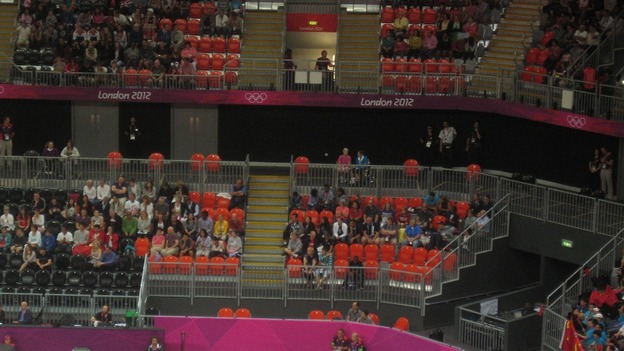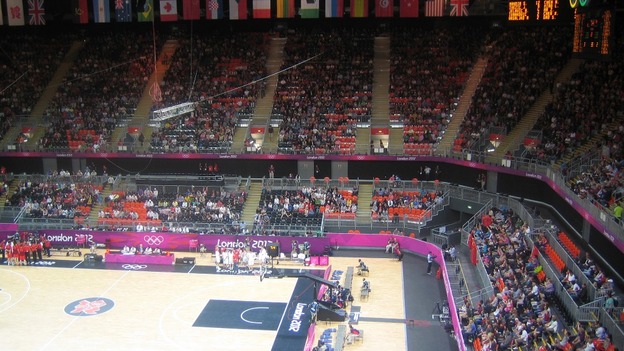 Anger is growing after more empty seats were seen at today's Olympic events.
Sebastian Coe insists venues are "stuffed" with people.
But, as Robin Dwyer reports, for those who missed out on tickets, the sight of unfilled seating is frustrating to say the least.
Load more updates
Back to top